This is a project my friend and I have been talking about for a while. Between both our schedules it's been tough being able to actually start this and it will take a while to complete as well.
The design we are going to use is something that my friend came up with, it's his table after all ;). Today we drew up a rough sketch and picked up some maple and cherry for the top. The idea is to have a table top with a removable chessboard in the center. Underneath will expose an ice basin large enough to hold 3 or 4 beers. On two sides of the basin will be a place to store the chess pieces. I've never made anything this intricate before and hope to learn a lot from this project.
This is the drawing we came up with. (I'm a great artist, I know). Nothing is set in stone and we will make changes as we go.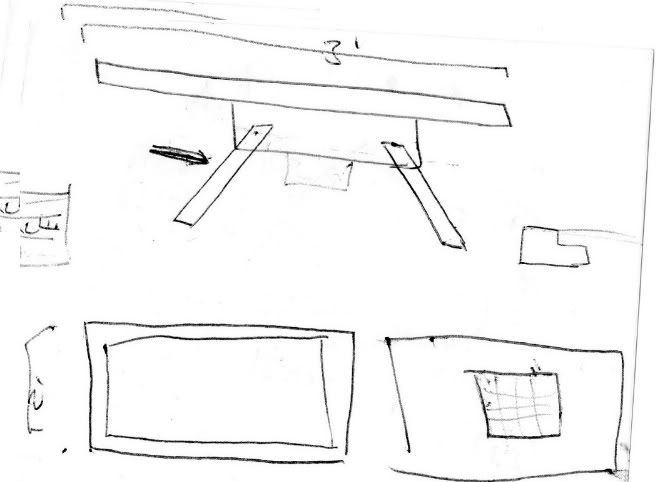 Some notes on stuff that I've learned from other projects and will bring to this are
-when clamping anything if I have to ask "do I have enough clamps?" the answer is always NO!!!
-be more patient, and measure twice cut short then trim to fit (I'm going to try to convince my friend to let me try some dovetails)
-keep notes as I go when cutting and making joints for reference later so when I forget what I was doing the last day I worked I wont waste any time and make avoidable mistakes
-put a space heater and heat fan on so I don't get cold and try to rush though anything
-and as always remember it's just wood
Tomorrow is the first day of making sawdust and it's going to be a good one.
Mike
-- If your not having fun you're doing it wrong.
---