I got the cove cut on the tablesaw, my first time to try this. Even though I took several passes at the final depth there was a lot of sanding to do( I would have liked to use a scrapper but don't have one yet). I cut out a piece of 2×4 (the opposite profile) on the band saw for a sanding block.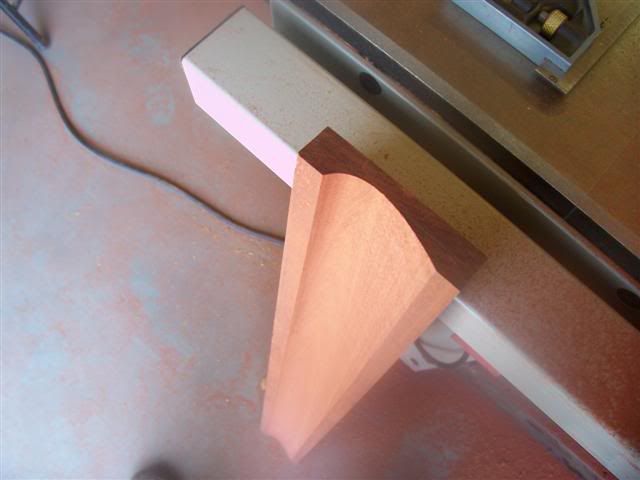 I also decide to use miniature ogee bracket feet. Making them would be a blog entry by it self as it took several steps to make them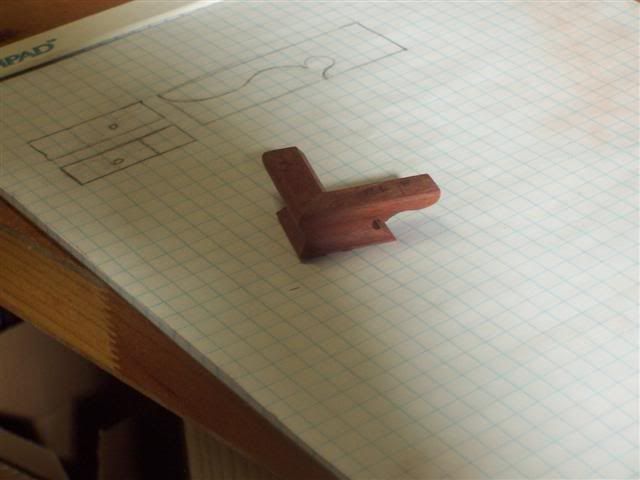 The little ding on the corner was some chipout that happens know matter what you try to do to stop it , so I mixed some saw dust and white glue for a filler and hadn't sanded it yet.
---