If you ever go to Scotland (Edinburgh) you MUST MUST MUST go spend a 1/2 day at Abbottsford – the home of Sir Walter Scott. For the lover of carvings, it's incredible. These are a few pics of just one room – his writing room or den.
.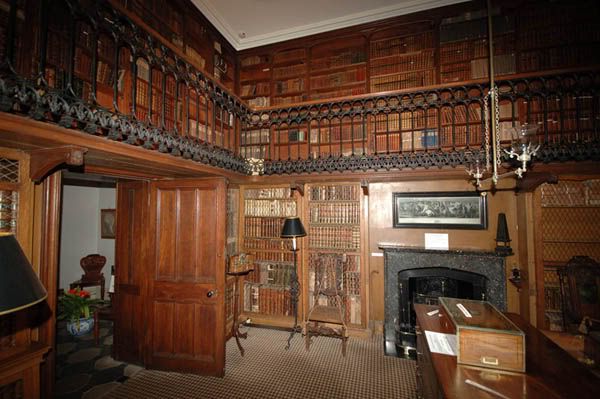 .
Sorry for the fuzziness of the next one. This was a carving in a chair. I guess I was so excited I couldn't stop shaking ;)

.
This is a carving on the armrest of another chair. It's a little worn due to wear.

.
Every corner seemed to have a special carving inset, as per the two images below.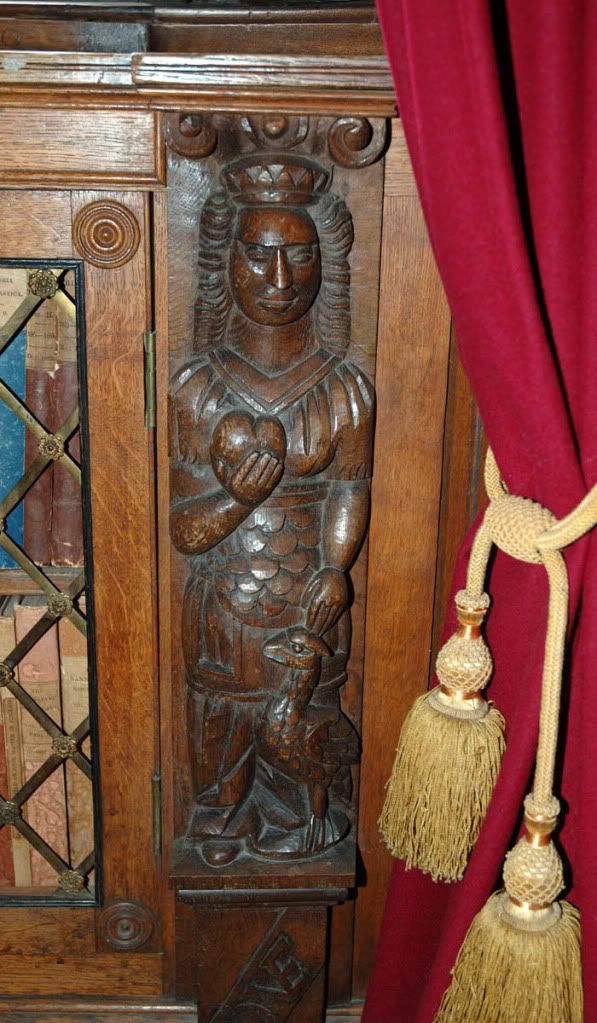 .
.
.
.
Enjoy the pics…
---