Oak coffers that have survived the ages always impress me. In addition – the carvings are inspired. They are all french (though one I believe is from Flanders).
.
Disclaimer on the photography: You are not allowed to use flash in the museum (though there seem to be many bozos who ignore the rules and do it anyway). The rooms are dark due to the tapestries… so I had to use the highest ISOs I could and count on props and non-shaky hands… and for the tourists not to get in as ghosts. Positioning was not always optimal due to available prop locations.
.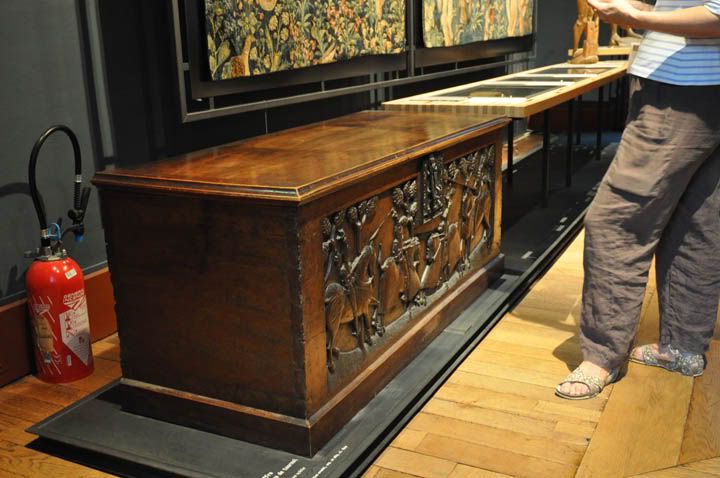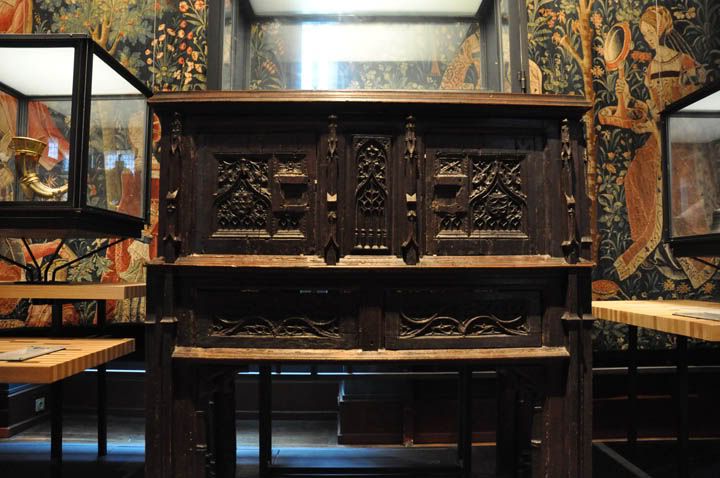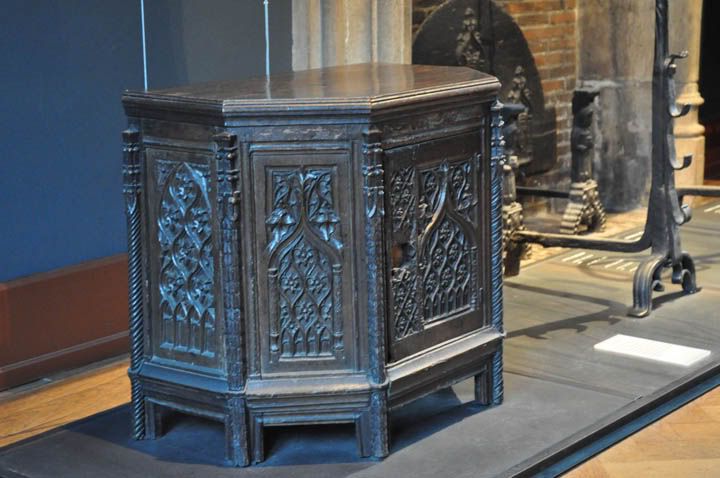 .
Hope you enjoyed a peak at these. If you are into Medieval anything – this is a Mecca. This museum houses La Dame et La Licorne. I did not want to leave the sitting room.
.
For those of you who like that tapestry, here are some pics from one of the tableaux. The lighting is EXTREMELY low in that room. I was amazed they came out so well.
.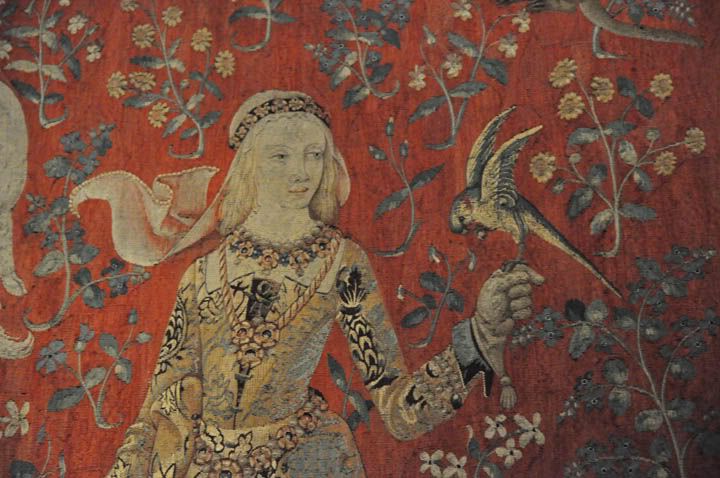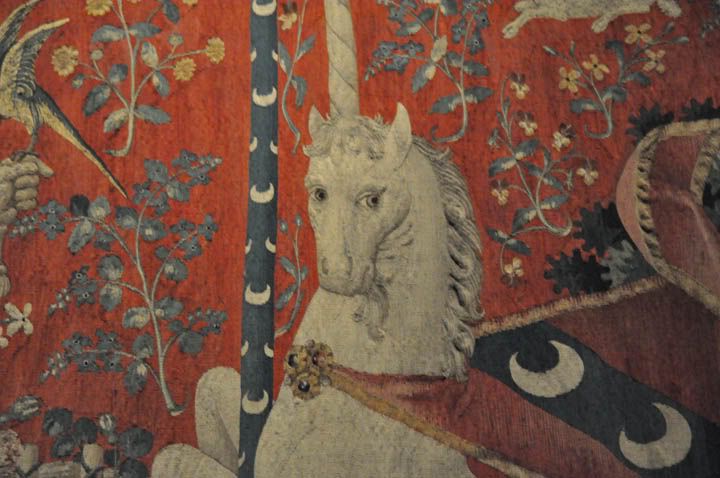 ---