As in my first blog entry, this is a thing of beauty I saw at Bunratty Castle in Ireland – wooden of course. It measured about 4 feet square (or so my memory says) and was housed near a window. My guess again is 17th century.
I cannot fathom the amount of work this entailed. There is a closer shot of detail I found interesting below. You can see some wear on the dogs – probably from hands reaching up and petting them (alas!).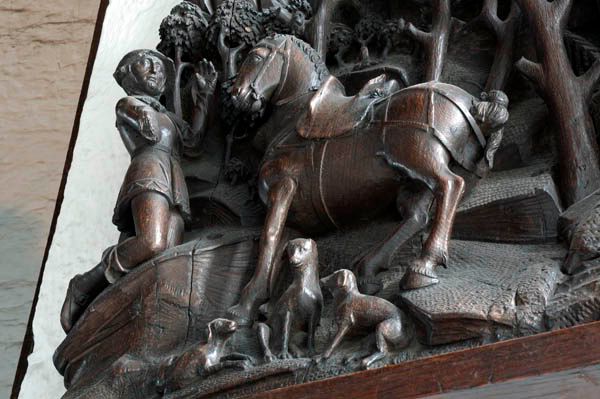 I hope you enjoyed the scenery. Seeing work like this certainly makes me want to keep going.
---