2008 has been a busy and exciting year here at LumberJocks. We maintained our friendly community spirit and skyrocketed our growth at the same time. Let's do a short recap…
2008 Stats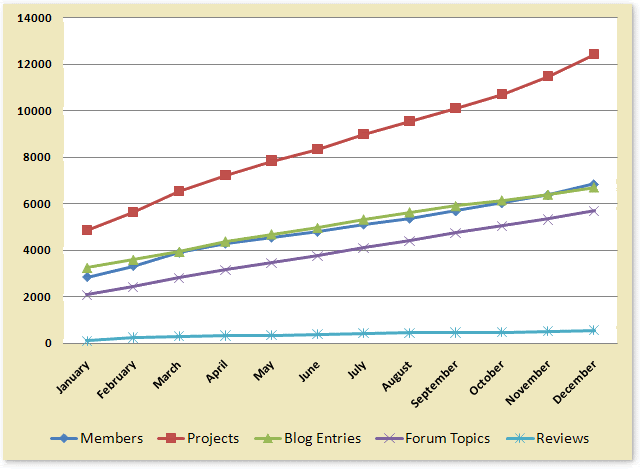 I bet you agree that it's not just about the quantity; quality of the posted content is increasing too. And this quality is leading to the healthy discussions as well. Here are the most discussed projects of 2008:
2008 was also the year of another two successful LumberJocks Woodworking Awards editions. In addition to our traditional categories we added Best Overall LumberJock honor this year. I'd like to thank again to all participants, voters, media partners as well as our great sponsors. And do you remember the winning projects?
Awards Winners – Winter 2008
Awards Winners – Summer 2008
Our site was also enhanced with many cool features in 2008 such as:
2008 was also the year of Mark's Memorial Project, Todd's welcome video, Karson's 15,000 posts milestone, LJ 10,000 projects milestone, HomeRefurbers and much, much more…
Thank you LumberJocks for all your enthusiasm and support.
Thank you, our team members – Debbie, Judie and Michal – for all your hard work.
Let's have a Happy New Year!
---