I'd like to invite you to a brief tour of Brezno – nice small town in the heart of Slovakia where I'm living now.
Let's see what Wikipedia has to say about Brezno's history:
"The place has been inhabited since prehistoric times, but the current town arose from an old Slovak settlement, next to which newly arrived German miners erected a typical square market in the early 13th century. The first written evidence of the town's existence is dated 1265 when King Béla IV of Hungary issued a charter for the hunters from the area of Liptov allowing them to use woods around the settlement, known as Berezuno. The name is derived from the Slovak word "breza" for birch. In the nineteenth century Brezno was a typical almost purely Slovak town and was one of the centres of the Slovak national movement. Since Second World War it has developed into an industrial town."
"According to the 2001 census, the town had 22,875 inhabitants."
... and this is interesting info too: "Brezno is twinned with the French town of Meudon, Nový Bydžov in the Czech Republic and Ciechanów in Poland."
Tour continues with some beautiful photos. Enjoy…
History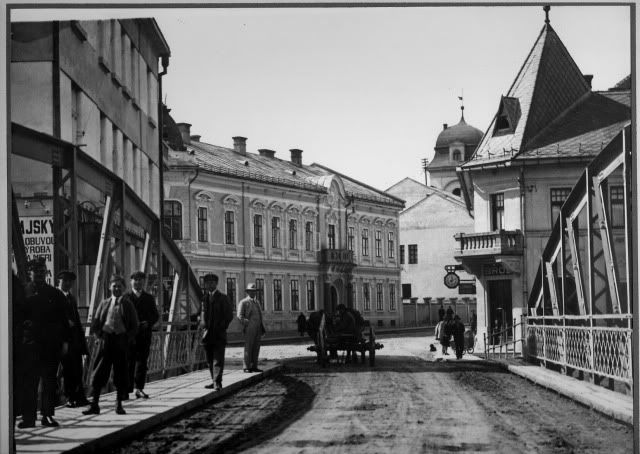 From the sky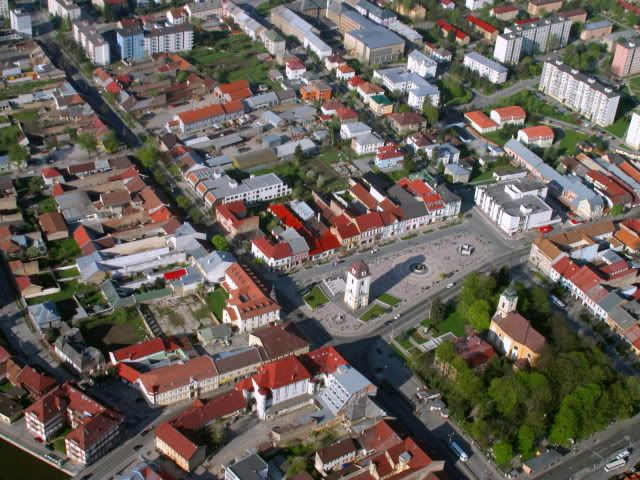 Courthouse

Town square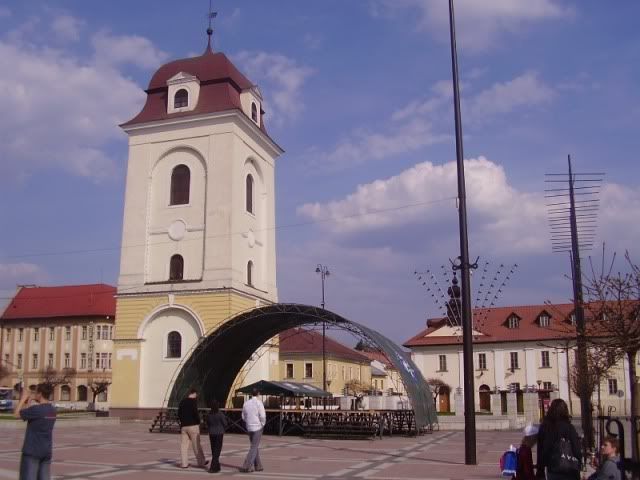 Panorama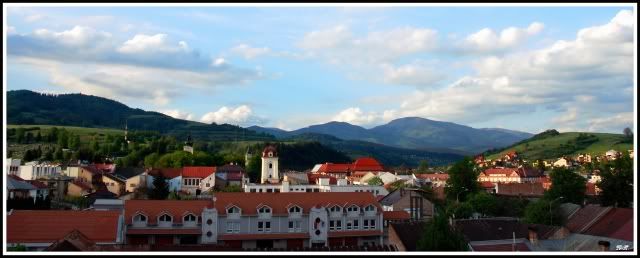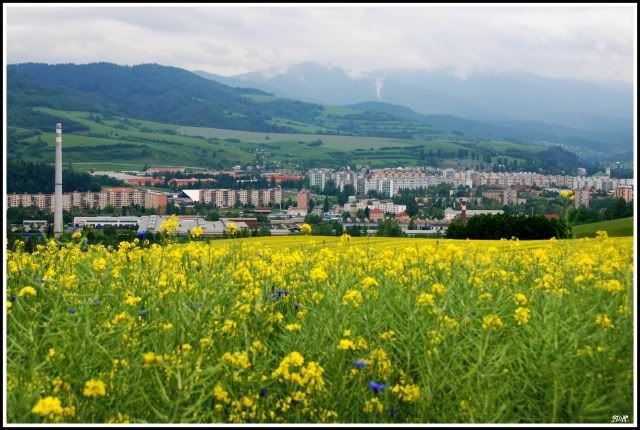 Storm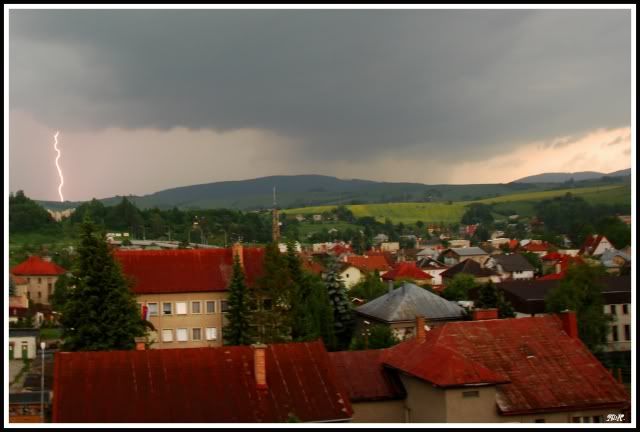 Gray Bear golf course near Brezno

Low Tatras in winter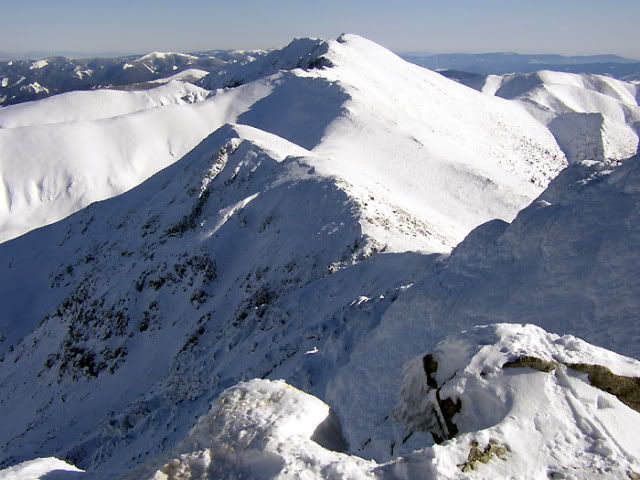 Wikipedia's page about Brezno
Nice article at Spectacular Slovakia
Beautiful photos of the region at Hiking.sk
Map of the Upper Hron River Region
Thanks to jeanmarc for posting his region tour today. He inspired me ;)
Hope you enjoyed!
---