i for one have never been really pleased with kregs ff. clamps . ive had problems with the face side not being exactly flush and caused a lot of sanding , not every one but enough that i thought there was reason to search for a better way . i do a lot of wainscoting and the frames are quite often 12 / 14 ft. long . so if i have a few that are not flush it takes a while to sand them in . ive read here that some guys use the kreg clamps to keep them aligned and then add a regular clamp to keep it from slipping when screwing it down . my purpose for buying the pockethole system was to save time and increase production , and all the clamping defeats my purpose . if you have similar problems heres what i did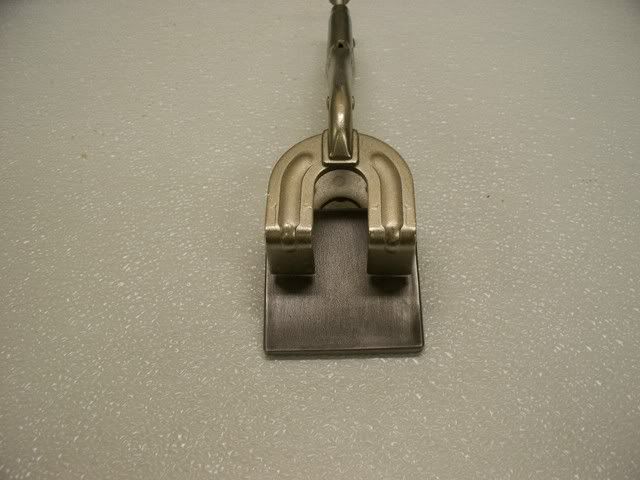 the two rear tines push the stile and rail separately against the flat steel face . i tried it out on two frames yesterday , the first joint wasnt perfect . i increased the pressure slightly and the rest came out quite flush .
overall im pleased with the outcome , however i may add some quarter sized feet to the rear tines . the clamp cost 22.00 the steel plate was donated by my machineist neighbor thanks to him and thank you for looking !
---