Here's some pictures of the cedar I got earlier this week,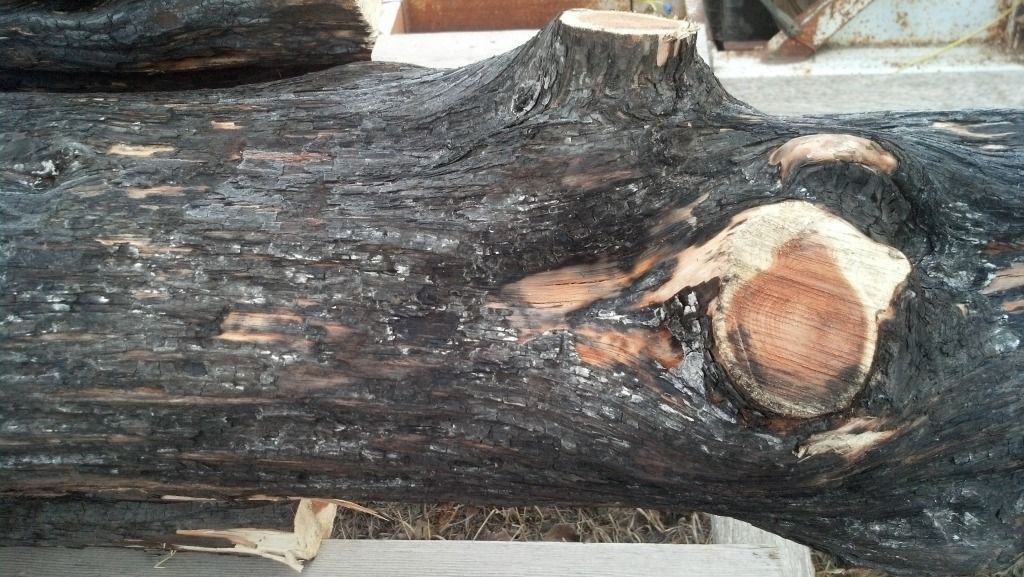 For the most part the burn only slightly damaged the bark, the actual wood was still plenty good.
Today we went to another ranchers place that was close by. For those who work with Box Elder know that it can be very hit and miss getting quality color in it. We hit the jackpot on the first tree,

I am going to use it for some side rails on a baby crib I have to get done by Christmas. New grandchild due that day.
-- Nature created it, I just assemble it.
---