Here is my entry into the Western Hand Saw world. Until now I've used Japanese saws so I'm pretty excited to have this one.
I finally found an old saw at a thrift store. It was 50% off that day so it cost under $2bucks.
The blade is not taper ground. Does that date it to the early 1900's? Also if anyone knows what Disston model number this is I would appreciate the info. I haven't been able to figure it out.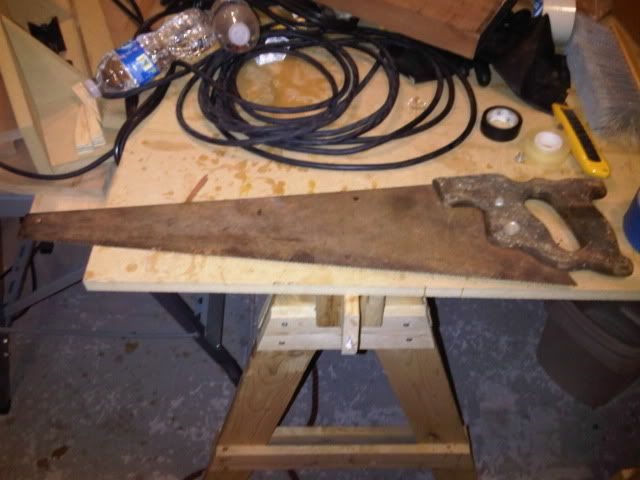 It was in pretty rough shape.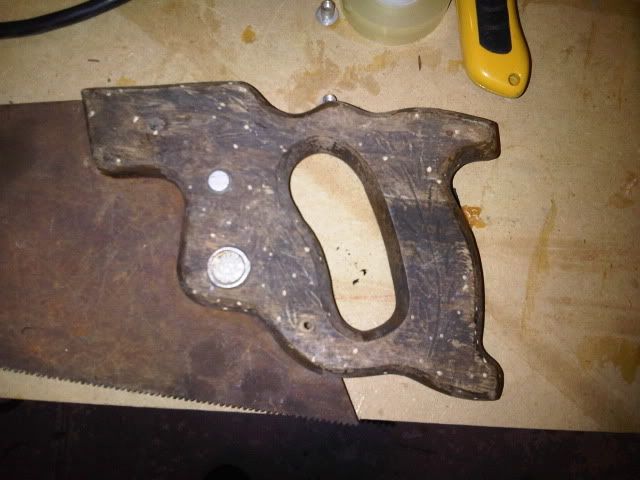 The handle was cracked in two places and it was all full of worm holes so I decided to make a new one. I picked up some African Mahogany from the scrap bin at the lumber yard so I only have about a buck work of wood used in this handle. My only concern is that it is not the most durable wood but I figure if you can make ball and claw chair legs out of Mahogany then a saw handle should hold up.
Here, I design the new handle keeping within the old footprint of the old handle. I made some changes as I started shaping as I realized that some of the points were to fragile.

I roughed out the shape with a coping saw and drilled holes along some of the curves.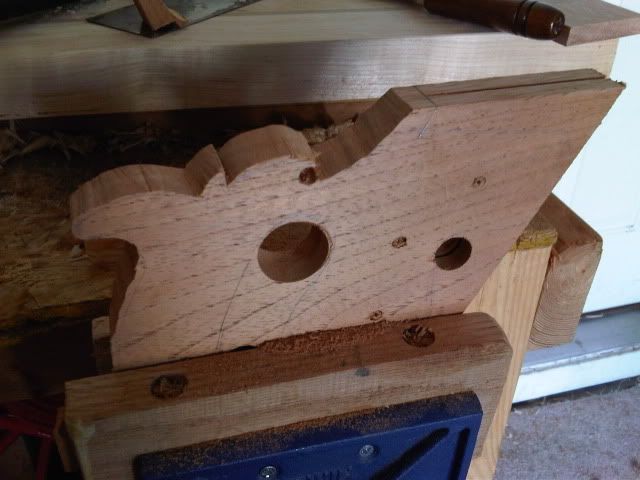 Ah but before I did that I needed to cut the kerf for the blade. I used a circular saw blade on my table saw. I also had to do some extra saw tune up to ensure a perfect cut. The blade wasn't tall enough so I finished it off with a hand saw.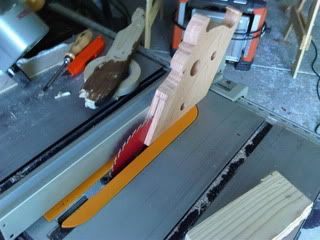 Here is the finished handle before applying the BLO and Wax finish.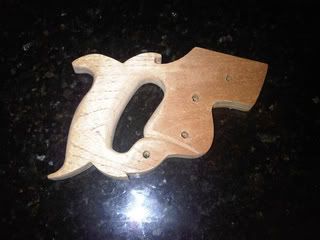 First Coat of Oil (Tried and True Danish Oil)

De-rusting the saw plate with some Naval Jelly, wire brush and some 220grit sand paper. A little Beer to go with that. I share Brits habit of drinking while woodworking. I keep it down to one or two but only when doing not so dangerous activities.

I ordered some brass nuts on ebay. I had to counter bore them some to make them fit because my handle was thicker than the original. I did this with carving gouges since I didn't have right sized forstner bits. I applied some dark wax and I'm done!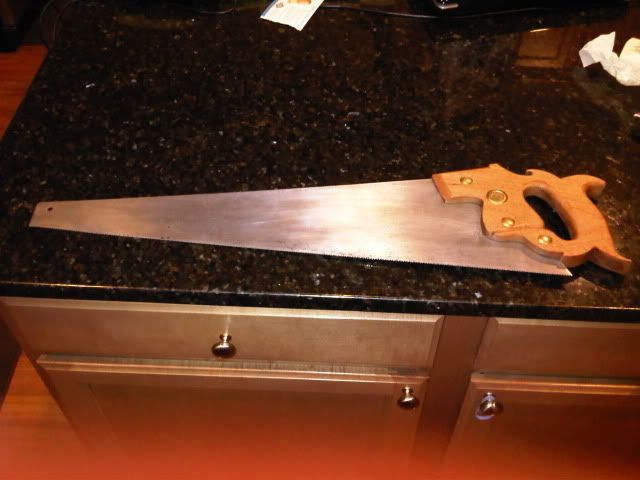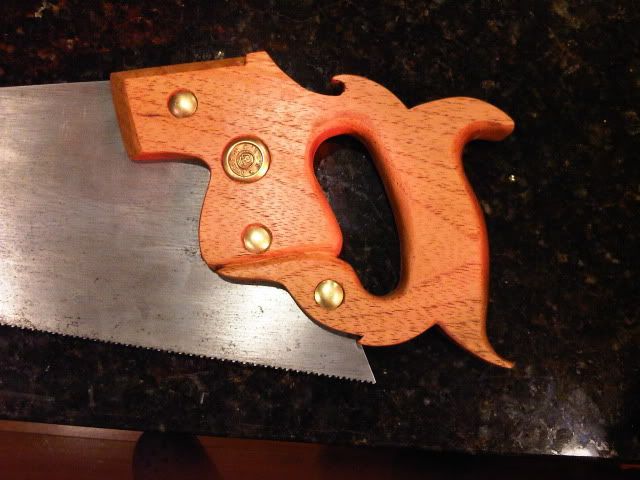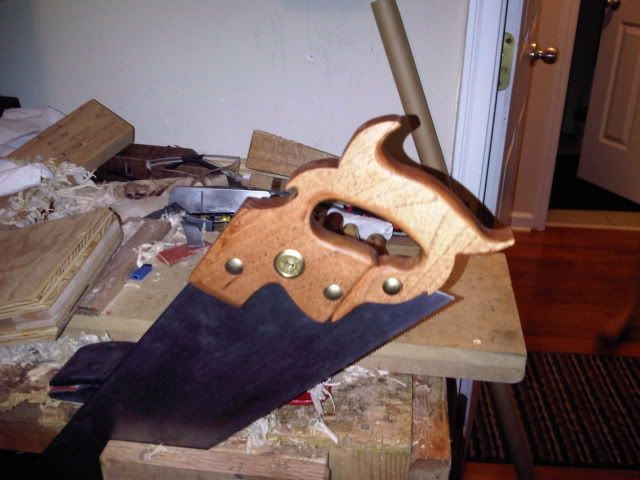 Now on to learning how to sharpen. I have my saw set and file ready to go for this. Hopefully I can get this thing cutting like a champ.
Thanks for looking. I appreciate any comments or feedback.
Thanks,
Mauricio
-- Mauricio - Woodstock, GA - "Confusion is the Womb of Learning, with utter conviction being it's Tomb" Prof. T.O. Nitsch
---