I glued up a cutting board with a table saw that was not properly aligned. As a result I had a glue up that was relatively flat on one side but way out of whack on the other side.
The flat side was a huge pain to flatten with my little Ryobi belt sander even with 40 Grit belts. The rough side needed about 1/8" of wood that needed to be removed over most of the board. This is no joke with hard maple. It would have taken hours.
My lumber dealer referred me to a cabinet shop that would rent me time on their drum sander. But as I thought about it, one of the things I love about woodworking is the problem solving and the satisfaction you get from overcoming these obstacles. So I decided to make a sled for flattening the board with my router and a straight bit.
Here it is. It was so simple and quick to make. I cut the rails for the sled and jointed them perfectly straight with hand planes. This doesn't need to be absolutely perfect because its a cutting board and after all you will end up perfecting the flatness with the belt sander. Glue and Brads attaches the rails the the 1/2" plywood bottom of the sled. The "Slide Rails" on the bottom are just 2"x4"s that I cut down enough so that the straight bit would reach the board. I put on some aluminum tape to make the rails slippery. I also put in a couple of cauls between the slides and the cutting board so that I didn't cut into the slides as I went back and forth.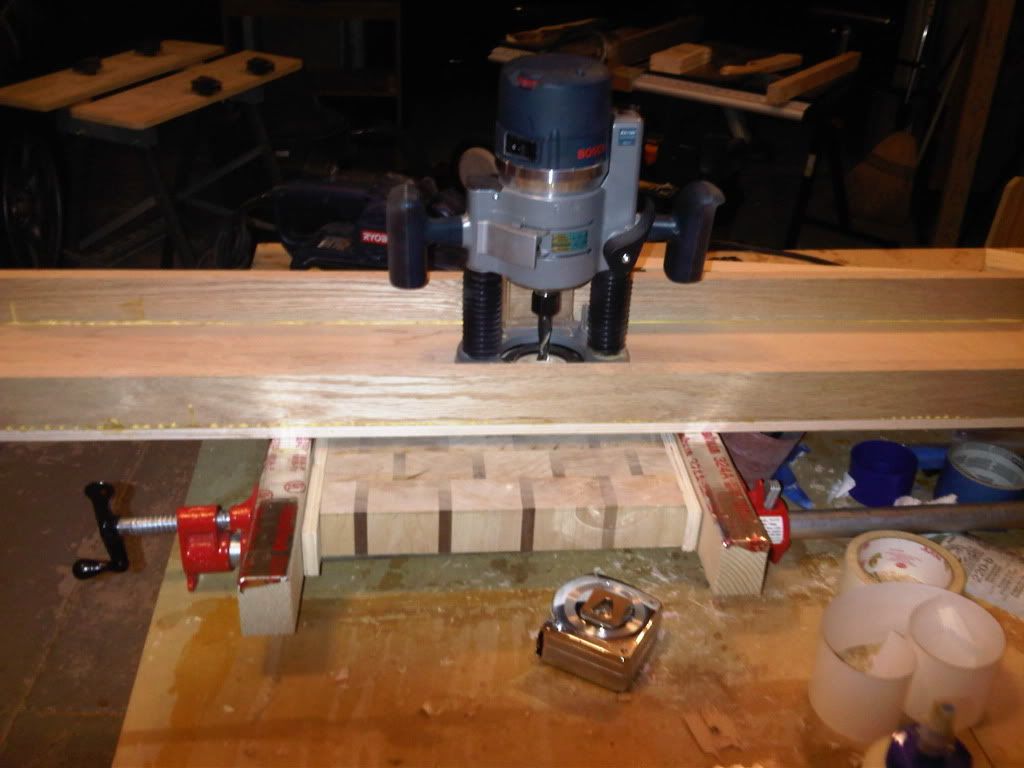 The belt sander in the background looks on in shame…
Besides that I just drilled a whole in the sled and attached the router to the sled with double stick carpet tape. Easy and quick.
And here is the flattened board. It still takes a fair bit of sanding to finish it off. Next time I do this I will use a different router bit like one of these http://www.rockler.com/product.cfm?page=1520&filter=router%20bit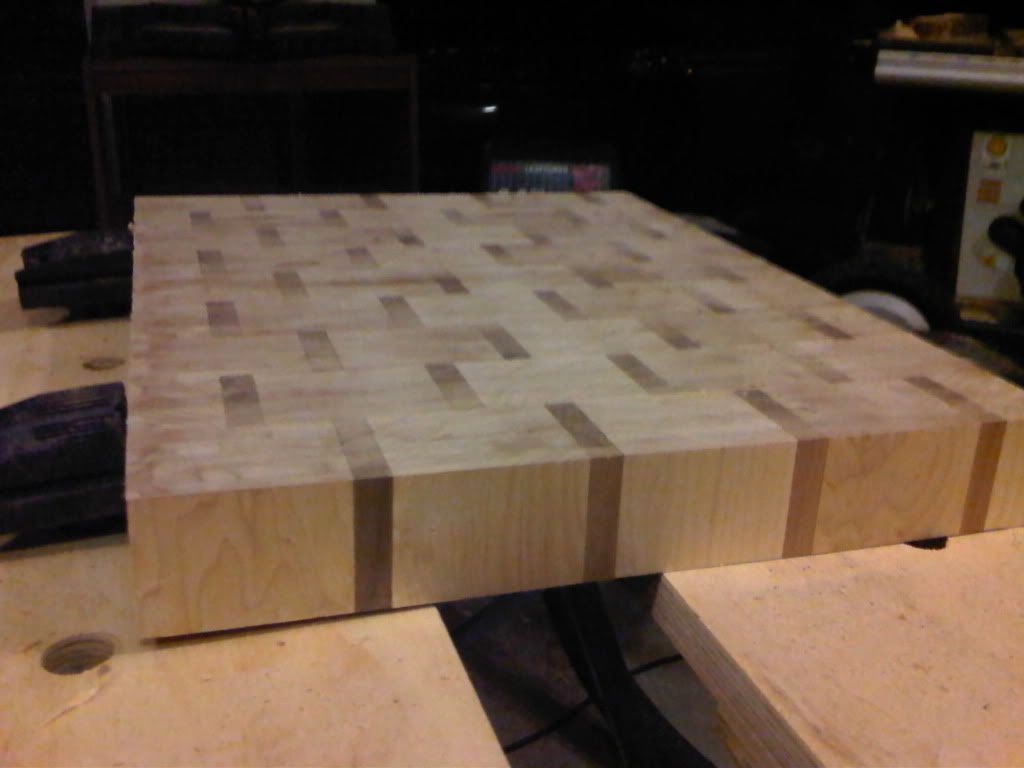 Also if I end up doing this kind of thing a lot I will need to figure out how to make the bottom of the sled transparent because it is hard to see what you are cutting.
Hope this serves as inspiration for someone else.
Thanks for looking,
Mauricio
-- Mauricio - Woodstock, GA - "Confusion is the Womb of Learning, with utter conviction being it's Tomb" Prof. T.O. Nitsch
---