In my last blog I mentioned that I would be traveling back down to Charles Neil's shop in New Market VA .to put the finish on my bed. When I arrived there I saw a police car sitting in front of the shop. Charles greeted me and told me that they had a break in that night. After some investigating they found a trail of some items from the shop leading right to the backdoor of the house next door. A drill was found in the basement and a phone charger was found in one of the bedrooms. However the 2 video cameras were no where to be found. The police took the information and the investigation is still on gone. I talked with Charles last week and he said that Sherri has purchased a new camera and some other items needed to get them back up with making his videos. Needless to say everyone was very upset but after the police left Charles was able to pull it together and we got started on my bed. The first thing we did was to spray on an equalized by Gemini products.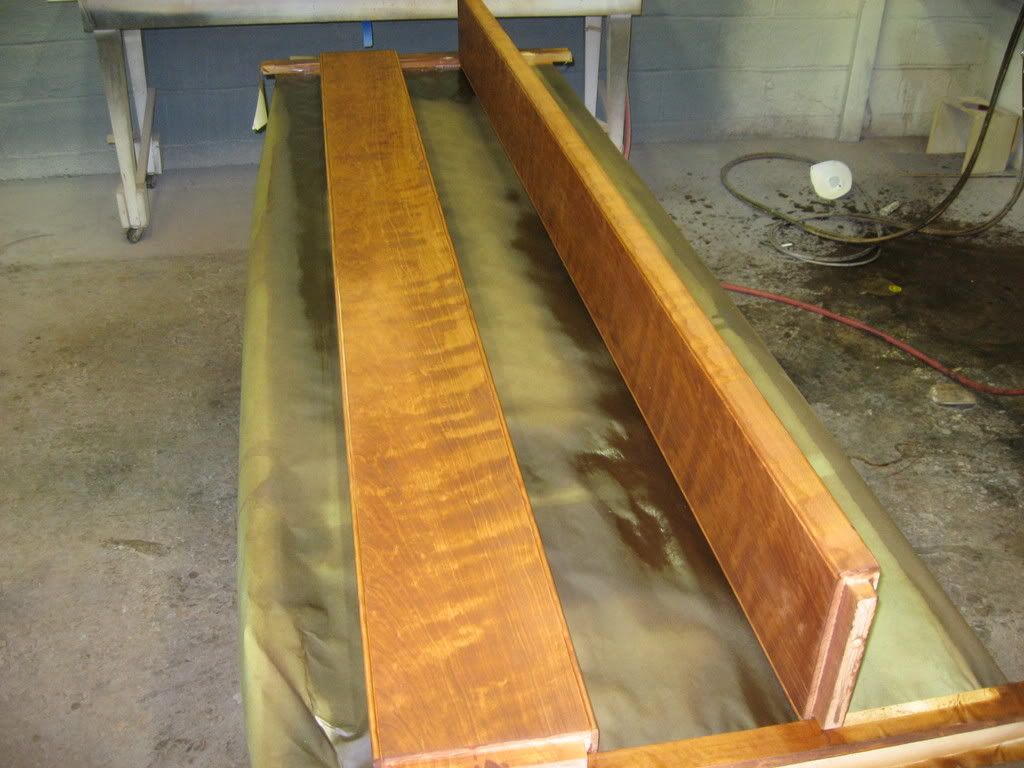 Charles explained that this would help to even out the color of the cherry when we put the stain on. This stuff dried really quick so it was not long before we were spraying on the stain. The stained we used was called Honey-Pine also by Gemini.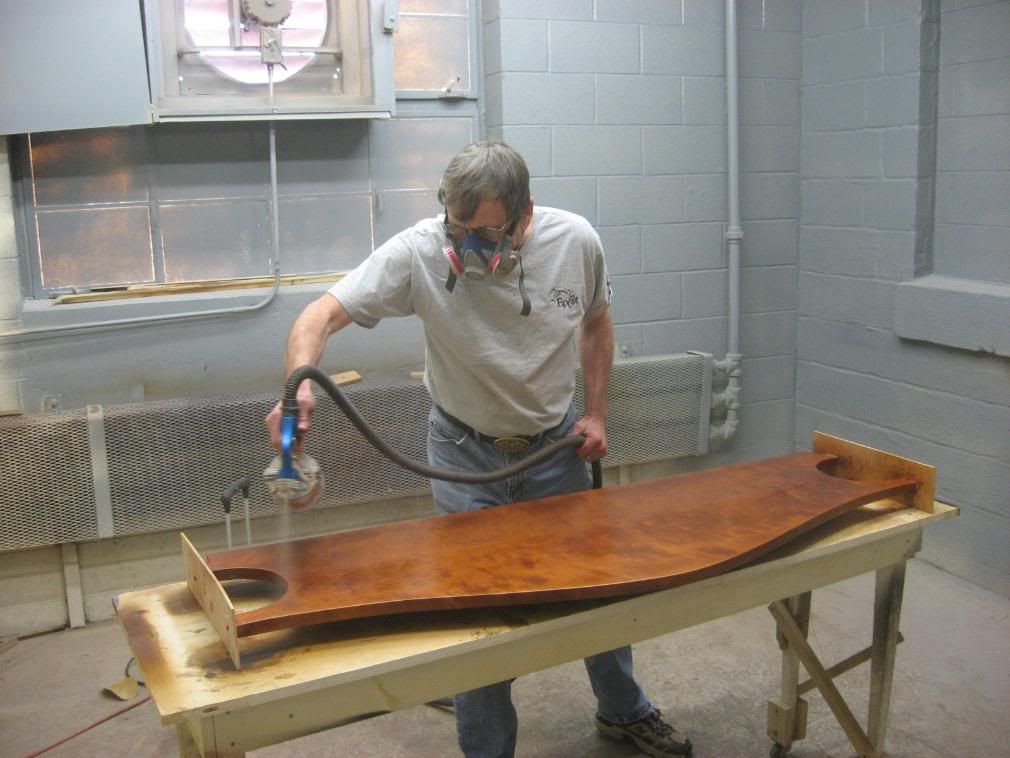 This gave the cherry a nice warm look and really brought out the curl in the grain. Next we sprayed on a vinyl sealer and left that dry for awhile. Next we rubbed on a dark glaze (mahogany I think) from Mohawk which gave the wood a nice aged cherry look.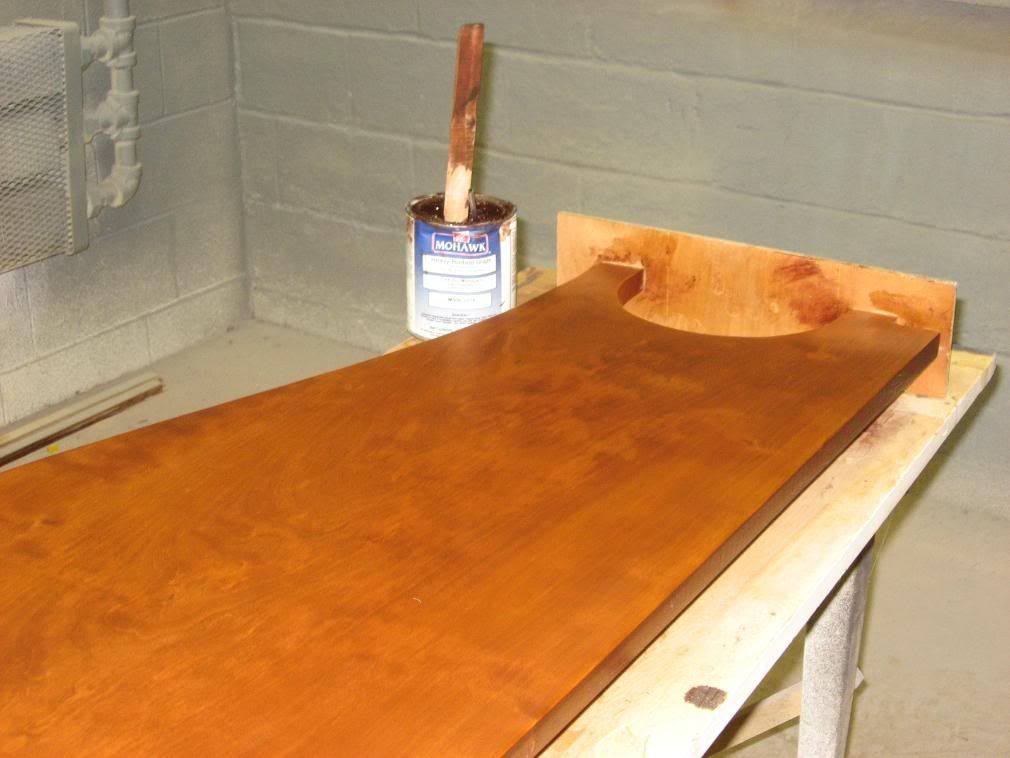 Next came a very heavy coat of a precatalzed lacquer. Then we left the bed to dry for the night. On Saturday we got started about 8:30. Charles explained that today would be easier because all we needed to do was to sand and level out the lacquer that we put on the day before and then spray it one more time with another coat of lacquer.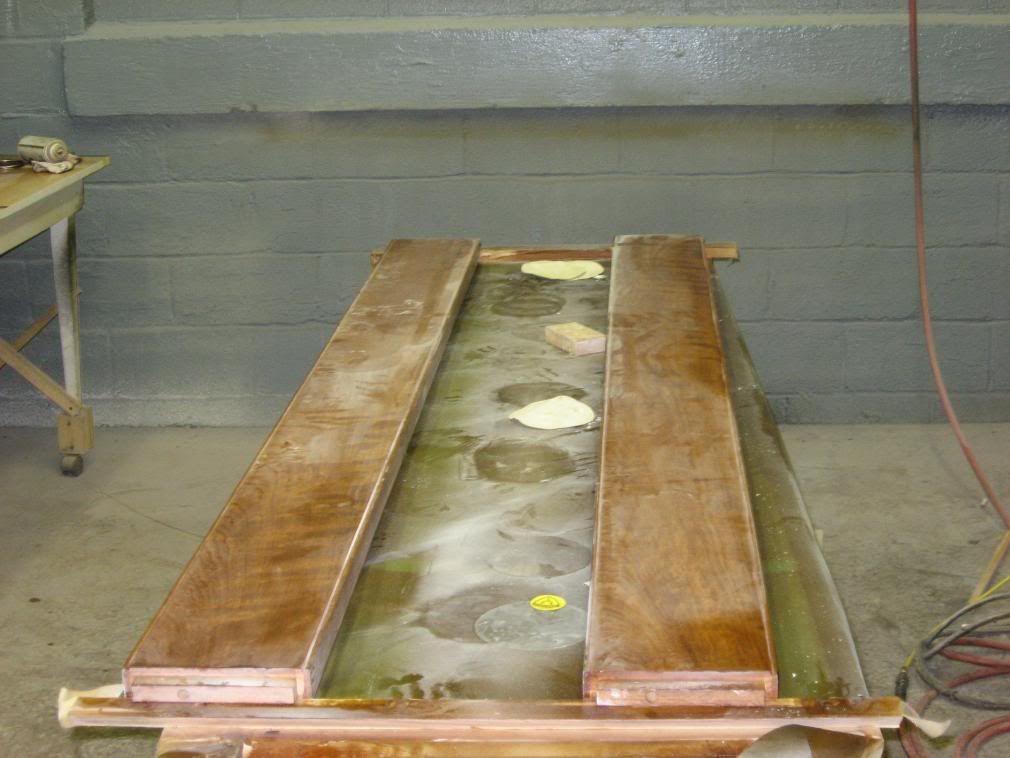 Here is a quick way to sand and glaze the finials.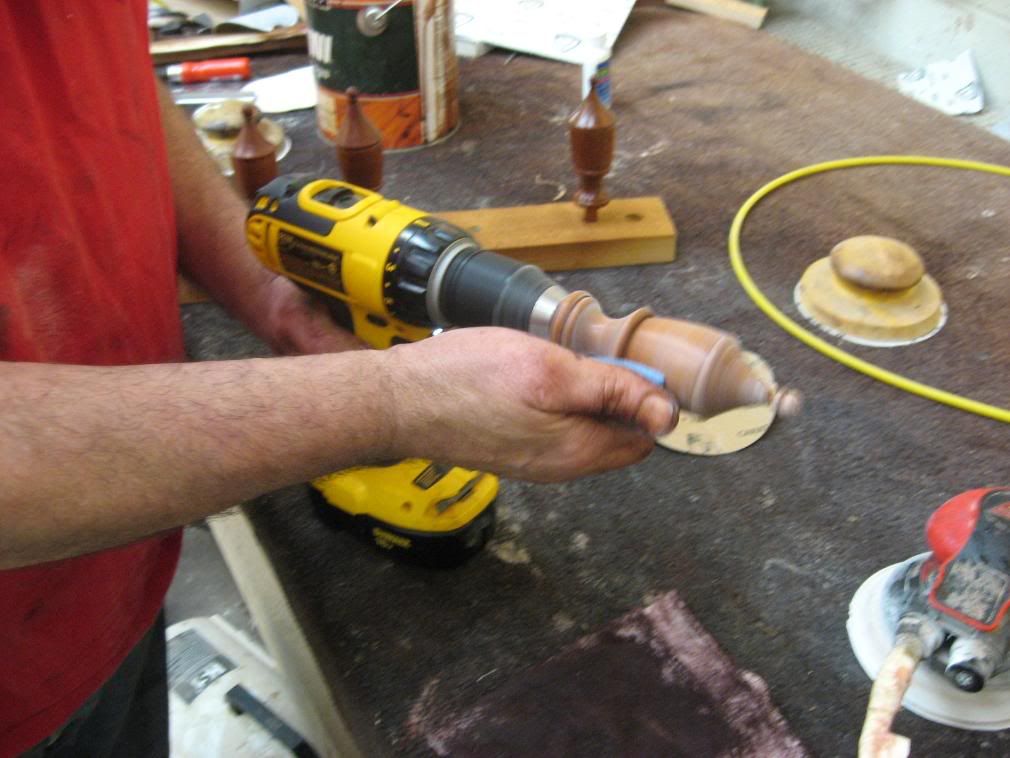 This gave us plenty of time to sit around and talk woodworking while things were drying. I also took advantage of this time to get some pictures of the new shop layout. If you subscribe to Charles newsletter you know that they split the shop in half. This was mainly done to help keep down the heating cost.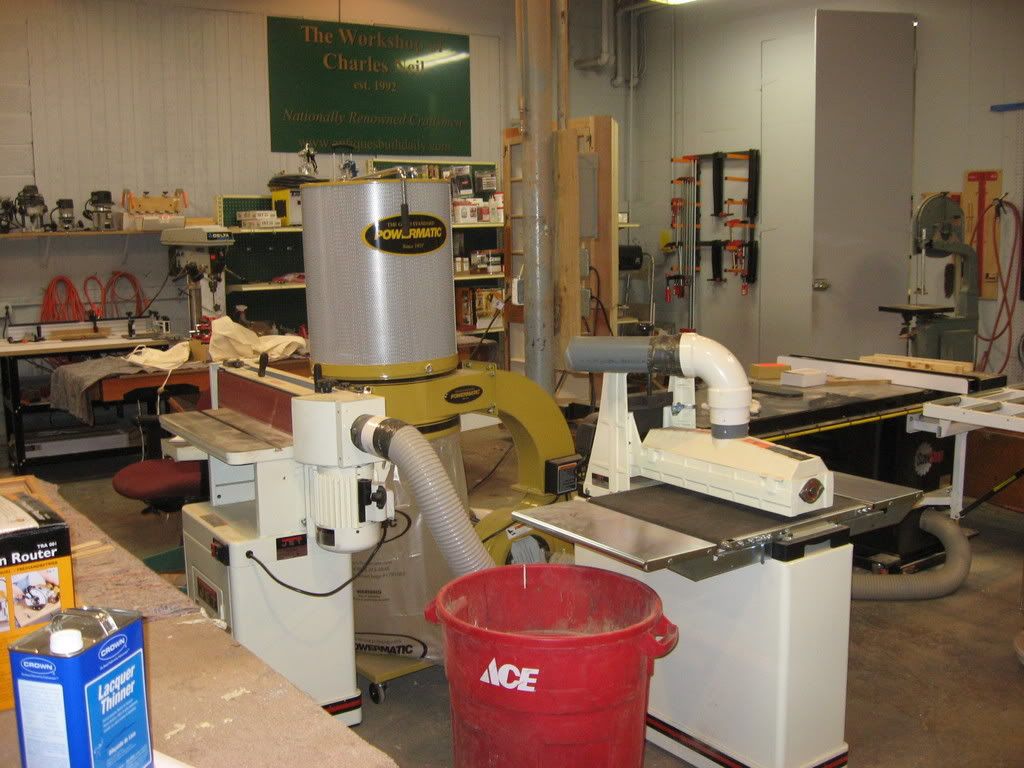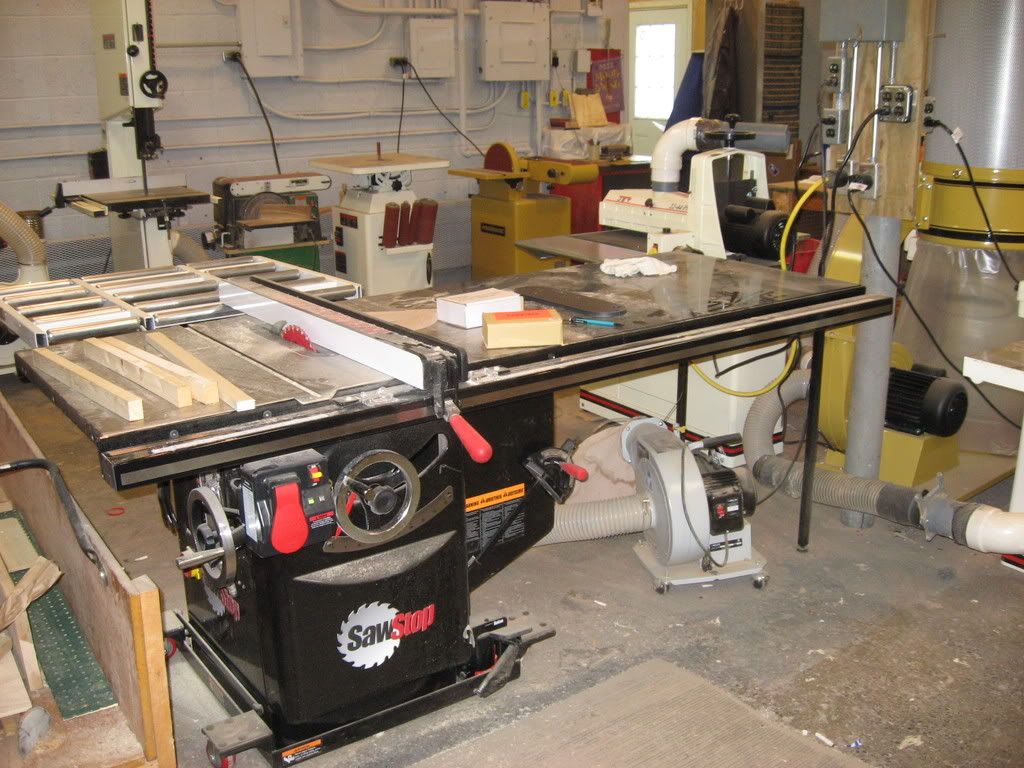 All the woodworking machines except the big drum sander and a planner were moved to the front of the shop.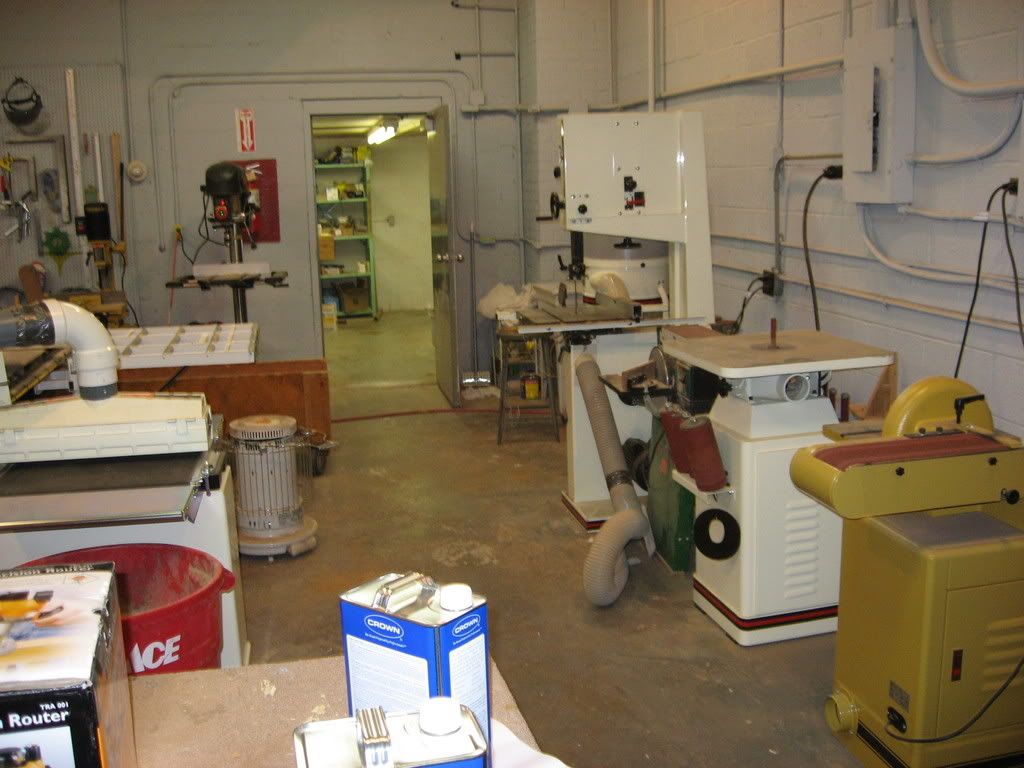 The main shop is now just a little larger then a 2 car garage. He explained that by setting his shop up this way guys who view his videos can see how they can setup their shop. I looked at the wall that holds some of his 20 routers and said "yea most guys have 20 routers in their shop" He just laughed and said "I hate changing router bits". He then went on to explain that he is still a production shop making furniture for a living so he needs things that help him cut down on the production time like more then type of tool and tools on their own stands so he does not have to waste time moving tools in and out. By 3:00 everything was sanded and sprayed and left to dry for another night. I left for the day and went over to check out the VMI Hall Of Valor which is less then 5 minutes from the shop. If you get to New Market be sure to spend some time there. Sunday morning I was back at the shop by 8:30. We talked for awhile then carefully wrapped the bed in some moving blankets and loaded it in my truck for the trip home. By 4:00 that afternoon we had the bed set-up in my son's spare bedroom so that it could cure for a few days before we moved it into his room. This was the first time it was completely put together and I was a bit worried that everything would fit, however everything fit like a glove and I gave a sigh of relief. On Friday night I went back to my son's house for the final move. We moved the bed into his room and I installed the strips for the bed slates and put on the bed bolt covers. Now for the last big test 'will the box spring and mattress fit?' YES IT FITS!!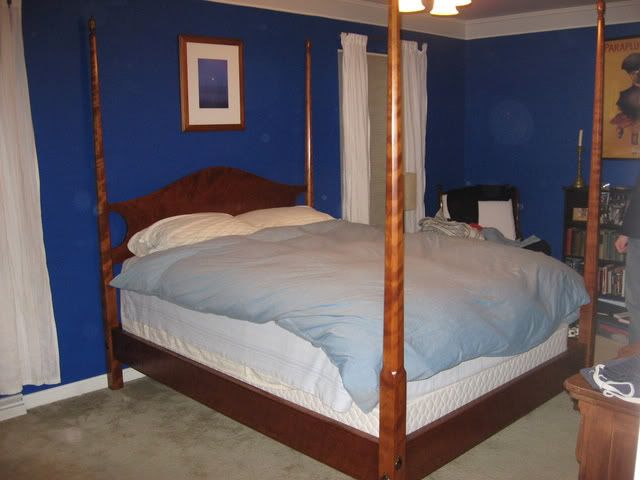 Project done! I would like to thank Charles for all his help in making this bed happen. I could not have done this without his support and the Pencil Post Bed DVD that he has out. If you would like to make your own bed I strongly suggest you get the DVD. Right now it is on sale on his web site www.antiquesbuiltdaily.com for around $50.00. It is a 2 DVD set (5 hrs running time) covering how to make and use the jigs and everything you need to know to make the bed. Thanks also to everyone who took the time to read my blogs. I hope you had as much fun reading them as I did making the bed.
-- Mike www.flickr.com/photos/paturner
---