Well I never expected to find what I found this morning upon my return to Rockler. The pallets were still there, but with the look of disarray. Gone were the extra wide boards. I did see 2 that were over 12", but they were not sapwood free. I think my lumber gloat was too big!!
After going through what was left, I did manage to find 7 boards. I only bought 4, due to the fact that I was in my G6, and couldn't get the wider, longer boards in the car. I think I got the prettiest ones, though!!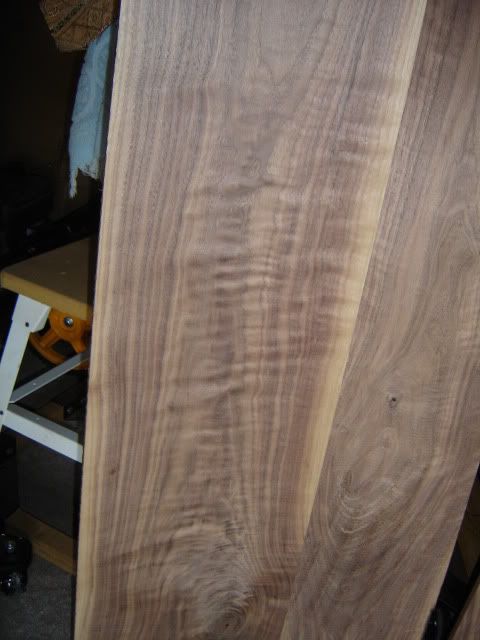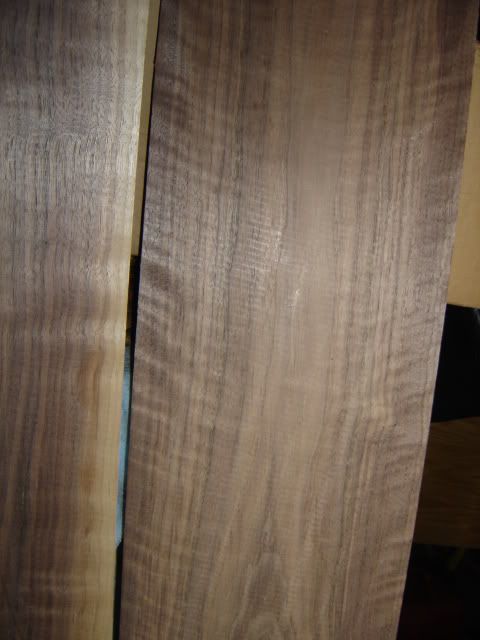 I bet you guys can figure out which board oout of these 4 is going to be my draw fronts for my walnut version of the Small Chippendale Chest!!
-- Matt Garcia Wannabe Period Furniture Maker, Houston TX
---