As you know, I work for an incredible boss!! This year, with my Christmas bonus, I purchased a Bench Dog Cast Iron router table extension for my table saw. I was so stoked when I read on Rockler's website that it fit their Router Lift FX. Little did I know that they changed the plate dimension, and my current model was too small. So I had to wait until payday to get a new one. A few days passed, and there I was at the Rockler counter, when their associate offered me a 20% discount!!! Even better, I got $40.00 off!!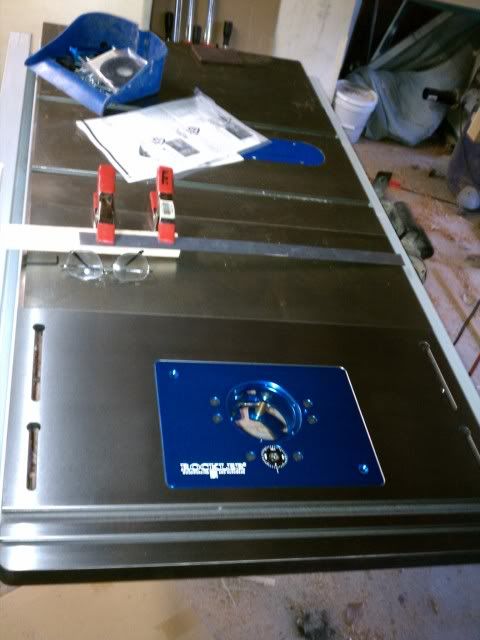 After looking over the task at hand, I noticed that ALL the holes for the side rails didn't line up, whether I tried to the left or right of the table saw. So I decided to just go ahead and put it where I was used to it, on the right side. Once I had the bolts installed on the right wing, I made a shop straight edge consisting of my 24" scale, a wide piece of wood, and 2 Jet spring clamps, and drilled my side mounting holes.
We recently added a new coolant/cutting lubricant vendor at work, and he passed out cutting oil samples to every one in the office. Let me tell you, I was intimidated by drilling the cast iron, but all I ever hear at work is how you should peck at a hole with a drill bit if you want the edge to last. So with sample in hand, I drilled the holes, and let me tell you this stuff works great!! My drill bit had no discernable wear! In fact, it looked just as it did when I first took it out of the index.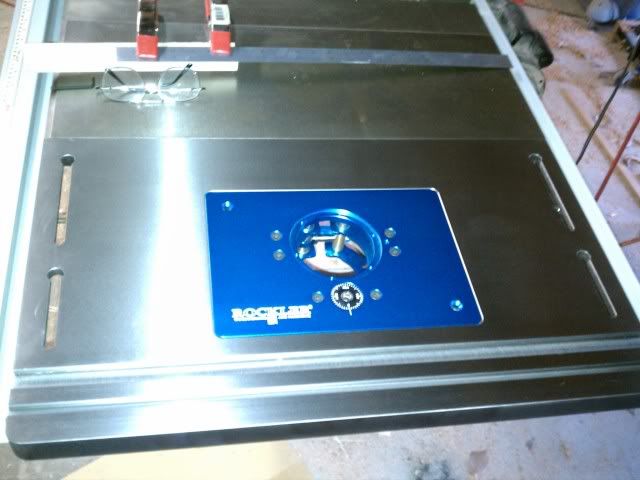 Next I had to drill the holes to mount my switch. I really like my current router table switch. It is a replacement part for a Craftsman portable router table. It has two receptacles, one for the router and one for a vacuum or dust collection. Once switched on, it powers on the router motor, and my shop vac. I clamped a thin scrap of wood to the back, and drilled out the holes for the screws, then clamped it to the edge of the Bench Dog, and drilled those.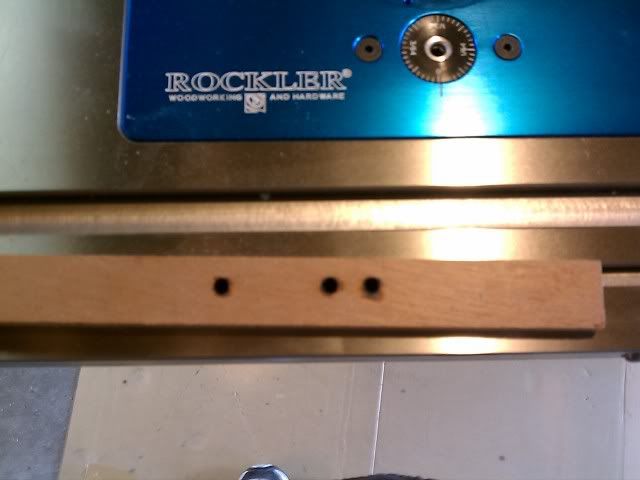 Once drilled, voila!!!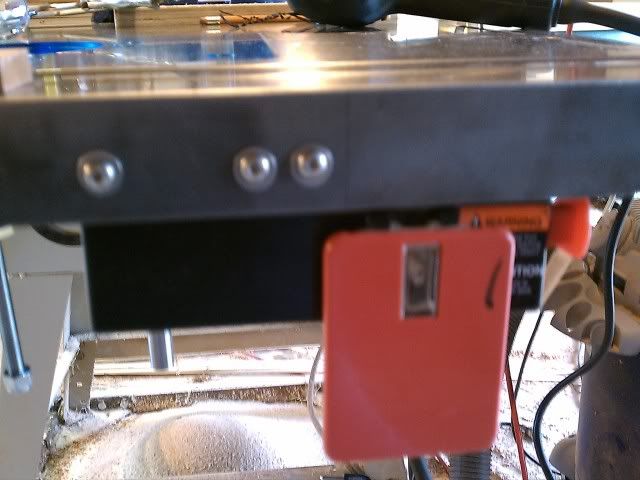 After routing all the electrical cords, and tying them out of the way, here is my new router table!! I can't wait to use it!!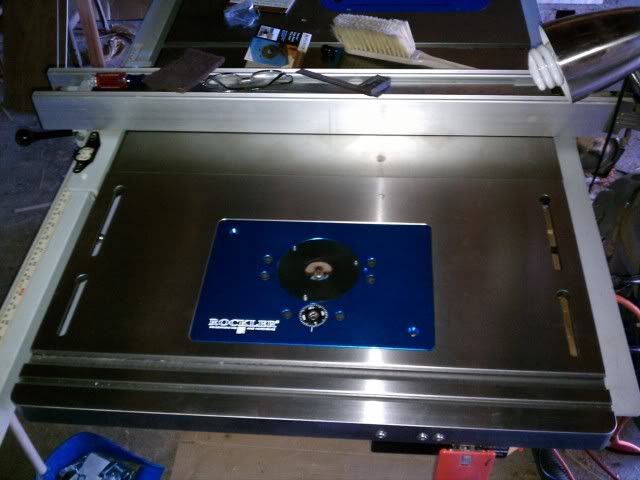 -- Matt Garcia Wannabe Period Furniture Maker, Houston TX
---