Hello fellow woodworkers!! It's time once again for another installment of "Wood Gloat"!! Rockler had another sale on curly maple last week, so I decided to go and check out the boards.
Well I was the 1st one there, but there was another lumber hunter there, and we went at the two pallets. After getting to the bottom of my pallet, I found two incredible boards!! One 14.1/2" wide, and the other 13" wide! I also found 4 boards with similar curl, including one that was 9" wide. All these boards were $4.49 per b/f, and all 4/4. And I mean real 4/4, over 1" thick!! This was a great score!!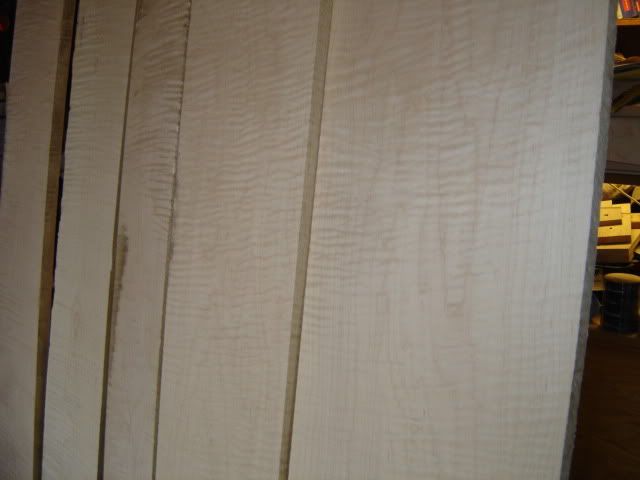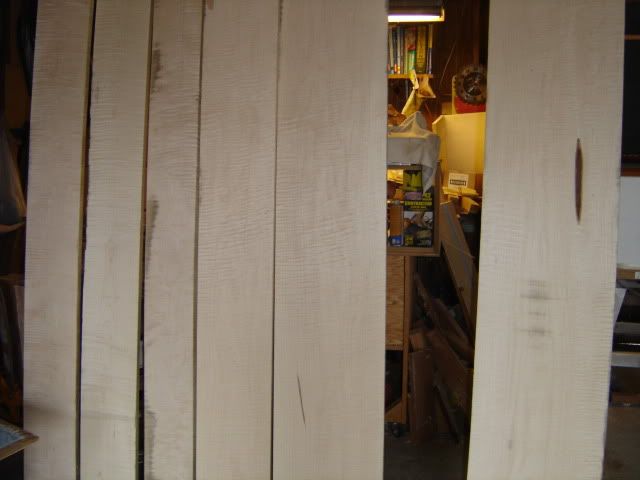 Here's a pic that will make you dizzy with all the waves in it!!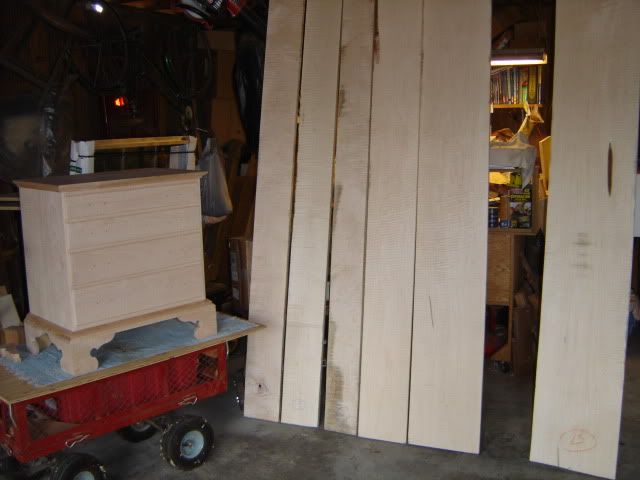 -- Matt Garcia Wannabe Period Furniture Maker, Houston TX
---