Well I was chugging along yesterday on my Tiger Maple Small Chippendale Chest when the darndest (gotta watch your language around here) thing happened. I had just rough cut my boards for my drawer fronts. Flattened the concave face, and squared the edge, then planed it to 3/4"(if you guys have never heard or Glen Huey's technique of jointing and planing curly maple from fat to thin, you need to familiarize yourself with it). Just as I finished getting them to final size, and as I started to rabbet the three edges, my tablesaw switch broke. I felt it when I went to shut it off to move the fence. It was in there cockeyed. When I forced it off, it wouldn't turn on anymore.
Well I came in and started searching the web for a replacement. After I got one ordered, I remembered that my Rockler order came in the day before. If you guys didn't know, Rockler has a sale on lumber racks, made in America. I bought two, and installed them today. Well at least the whole day wasn't lost! I still managed to spend some quality time in my man cave, and actually got a bit organized, and looking like a regular woodworking shop! Enjoy!
Here is the rack in action!!
Here is some wood porn!!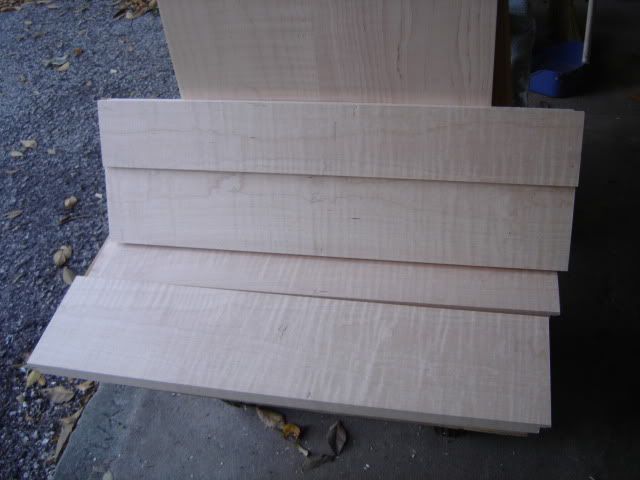 Here is the lumber rack at rest. So there is where I left my keys!!!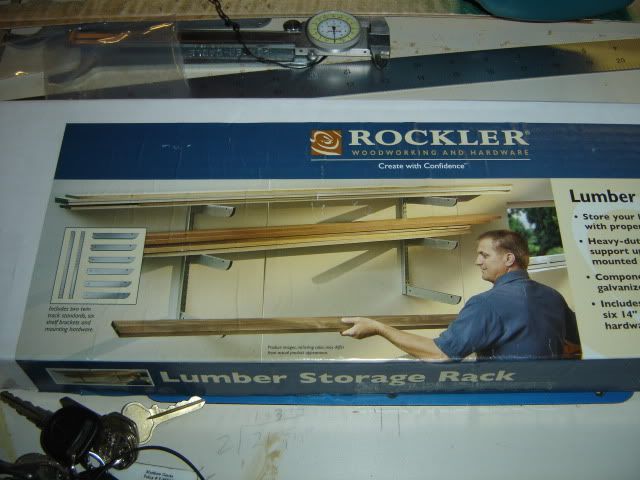 -- Matt Garcia Wannabe Period Furniture Maker, Houston TX
---