Well it finally wamed up enough around here to do some glue ups. I got my feet made and glued up, and attached them to the base. Then I routed the edge of the base, and made the transition moulding and glued that. Now a mother cold front has come through, and it looks like it might freeze tonight!! Good thing I got busy in the shop yesterday.
I also went to Clark's for some secondary lumber. It must have been my lucky day Saturday!! When I arrived at Clark's, first thing I saw in the lumber warehouse was a whole cart filled with poplar and red oak cutoffs between 24" and 33". All half price!! Well I got enough to finish this project, and maybe another for $25.00!!
Here are some pics of my current project in progress!!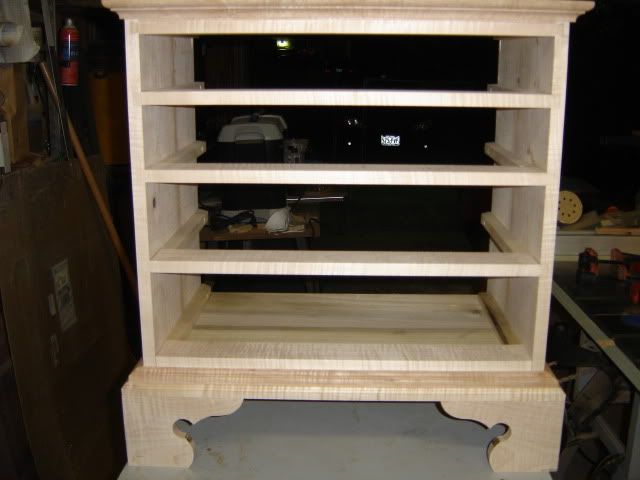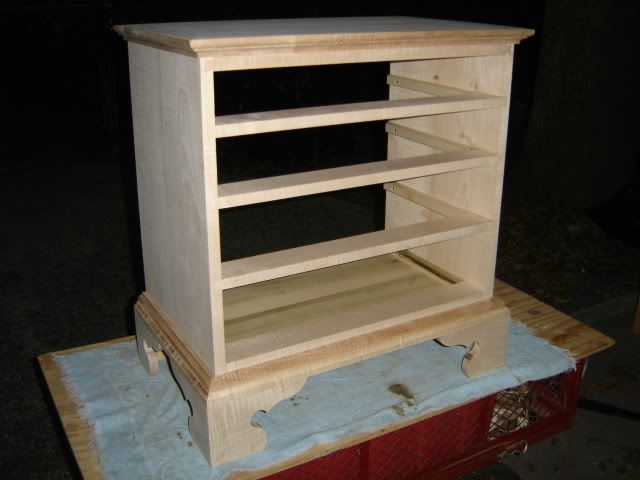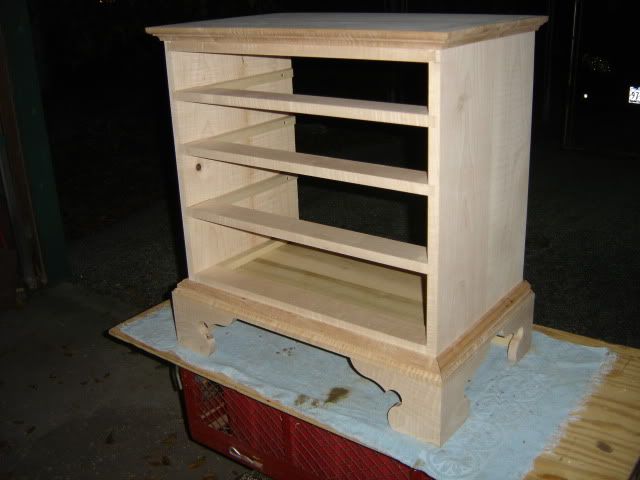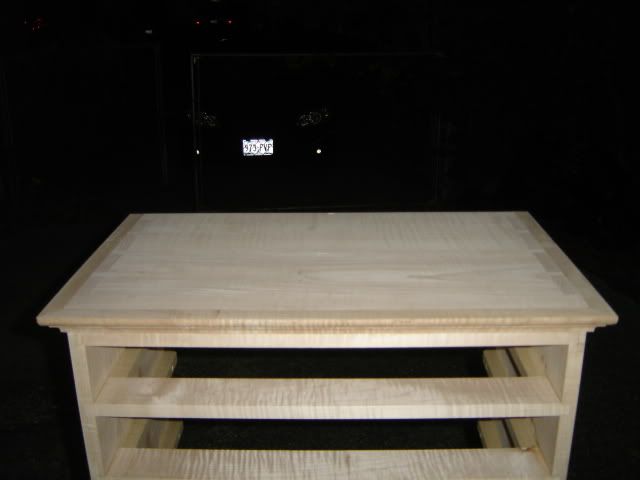 I've been discussing the finish for this project with Bob A in NJ, and he thinks I should finish this in it's natural color. I've been experimenting with TransTint Medium Brown dye, BLO and clear spray shellac. This is what it looks like. What do you guys think? Natural, or stained?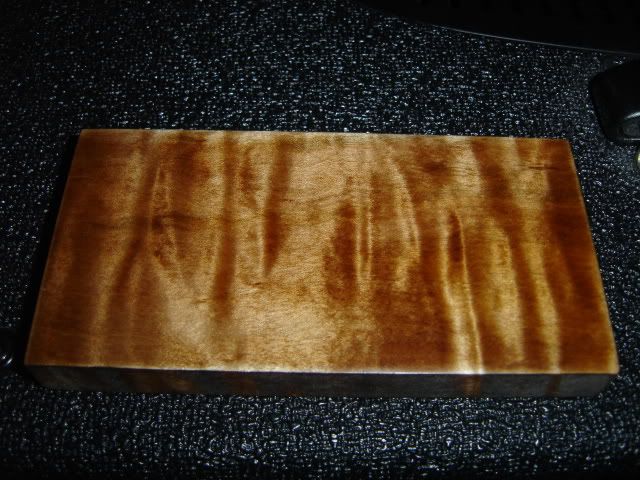 -- Matt Garcia Wannabe Period Furniture Maker, Houston TX
---