Man it really feels good to get out in the cool weather, and continue where I left off last year before my surgury! Well I cleaned up a little bit, soaked my WWII to remove the walnut pitch from the last woodworking project, and got back to work.
I didn't know if I would ever be able to stand again. When I got out of the hospital, and went back to work it was hard to stand, even for a few minutes. See the surgeons remove the vein from your right leg in order to do the bypass. My foot was very swollen because the pathway for the blood and fluids was taken away, and needs to find another way back. Needless to say, it sure does feel good to make sawdust again!!
Here are a few pics of my current project in progress: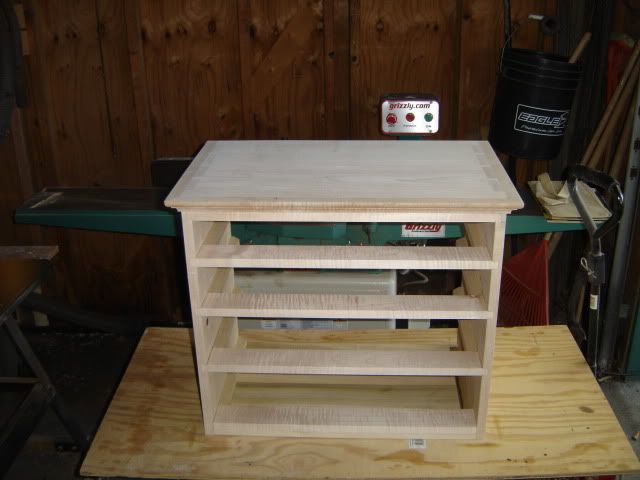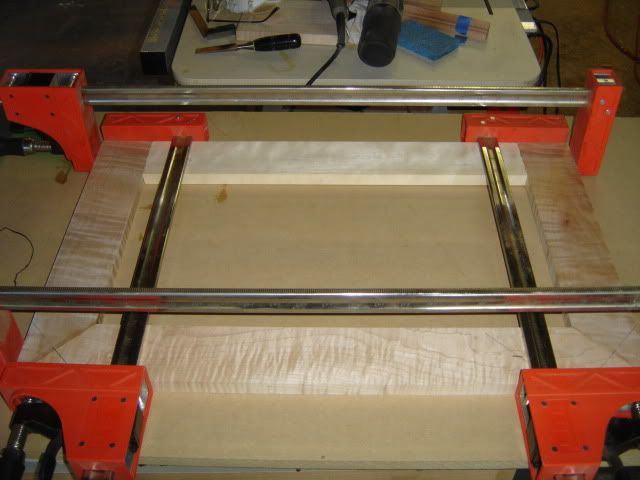 And I thought walnut was a good smelling wood when cut, this maple makes me want pancakes!! Enjoy!!
-- Matt Garcia Wannabe Period Furniture Maker, Houston TX
---