Well I'm on vacation this week. Getting ready for Turkey Day, and just enjoying the great cool weather. Just an update on my small Chippendale Chest progress.
Well, payday came, and after a trip to Clark's for some Poplar, I was back in business! Building the draw fronts, and then getting the rest of the measurements for the rest of the drawers. After all of the dovetail work, I final sanded the drawers, and applied a coat of Black Walnut Danish Oil. Now I need to wait 3 days for it to dry, before I add a top coat. Enjoy!!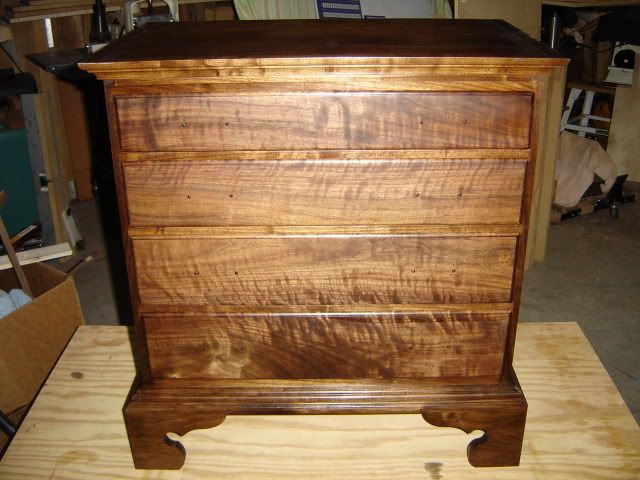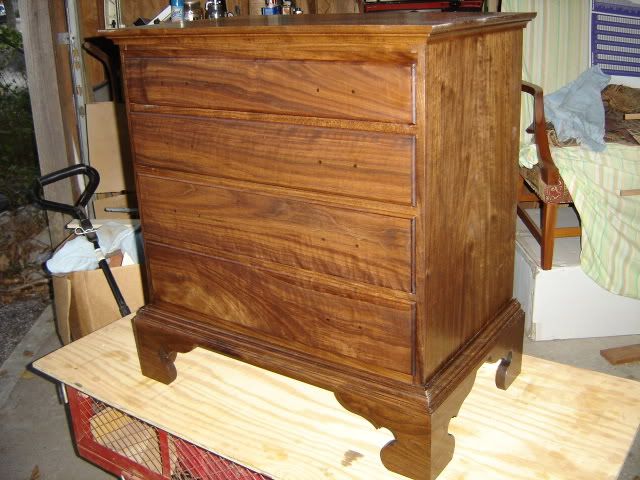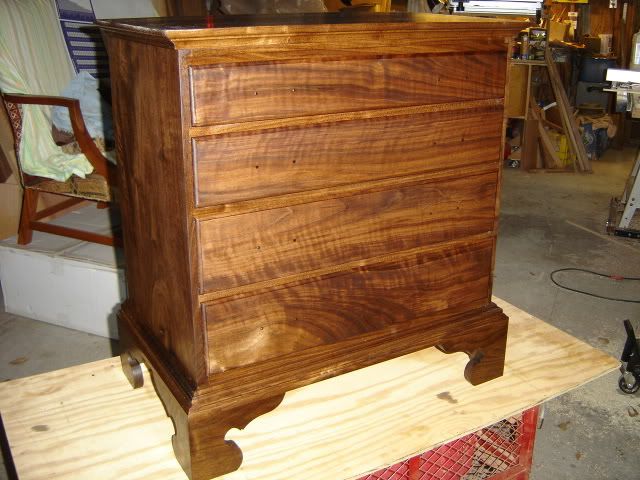 Just need some finish, and the hardware!!
-- Matt Garcia Wannabe Period Furniture Maker, Houston TX
---