Well guys and gals, I went to Clark's this past weekend looking for more beeswing aniegre (I'm greedy, huh?). Well I didn't find any (David Harms probably beat me to it, he's at Clark's all the time, just kidding David!!). What I did see was a gorgeous piece of beeswing purpleheart with just an amazing figure to it!!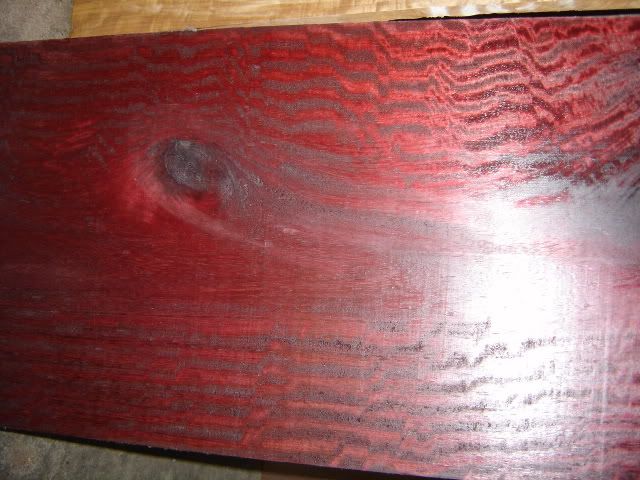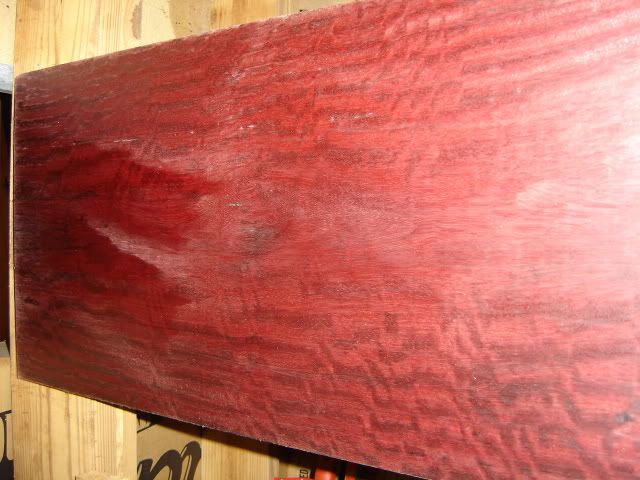 I follwed my buddy Lee around while he was helping this lady with her lumber needs. While she was on the phone getting a decision, I took Lee over to it, and we measured it up. While I thought this board would be crazy expensive, he enlightened me that is was rough cut!! The measurements are 14"W x 8'L x 15/16" thick. I was shocked and pleased to get rough stock pricing!!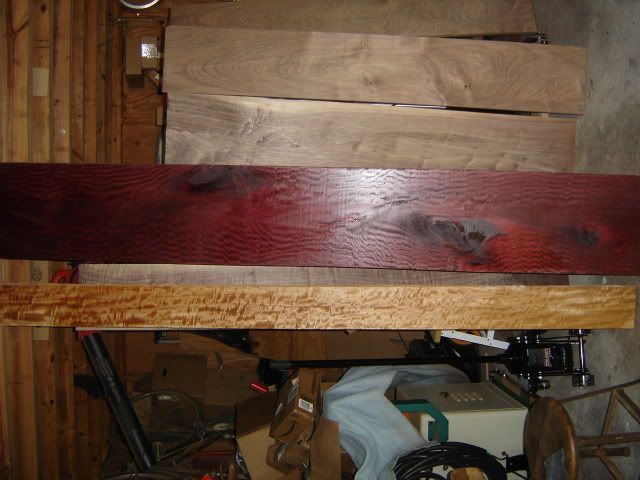 Here are a few pics next to the aniegre.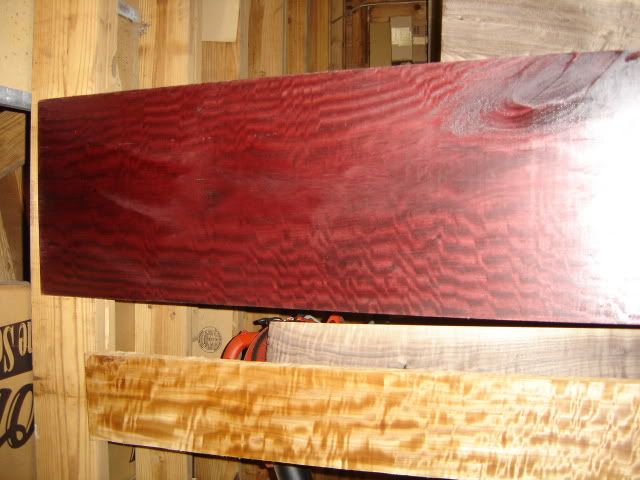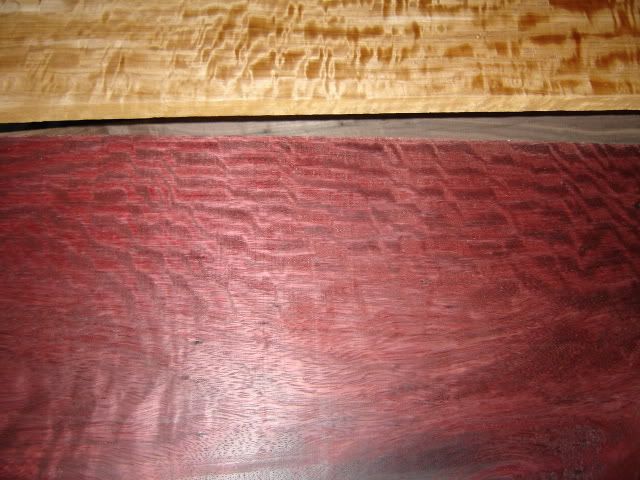 All of these pics are with mineral spirits added to enhance the figure. ENJOY!!
-- Matt Garcia Wannabe Period Furniture Maker, Houston TX
---