The base is completed. This is way beyond the weekend project I planned.
Now I'm thinking about a finish for the base. I originally planned on painting it a solid color with an exterior oil paint, but the douglass fir looks good to me (my wife thinks so too), so I might just do a BLO/turp finish on that also.
The base was made from two 2×12x12 douglass fir. For the legs, I face glued three 2"x5"x35" boards together leaving space in the middle section to create a mortise for the lower side rails to go through the legs like thru tenons. The long stretchers on the front and back are bolted through the leg posts and side rail tenons with 7" bolts. I cross bored 1" holes on the backs of the stretchers to get access to the threaded end of the bolts (inside the stretchers) that clamp the whole thing together. It's rock solid.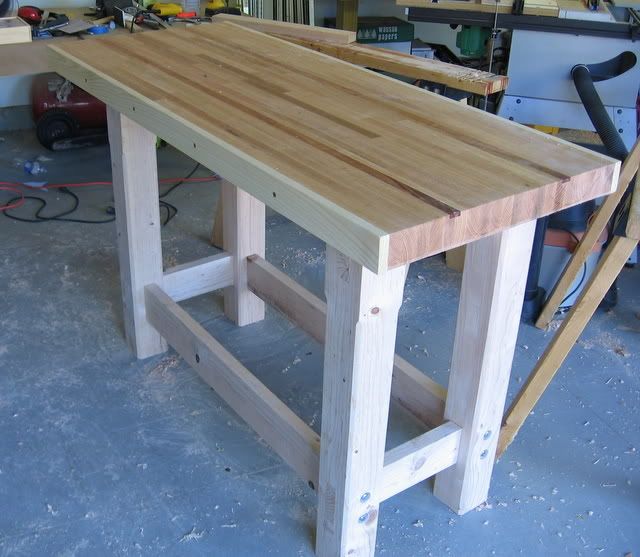 After the finish, I need to figure out how to attach a fairly interesting leg vise I found on Ebay. Actually, I'm not really sure what I have here, so I added a forum topic about it.
Other things left to do:
Find an End Vise
Dog Holes
End Caps
Tool Tray?
-- Matt - Syracuse, NY
---