I think it's finally resembling something similar to a bench top. I squared off the sides of the top and routed out a space for some 1" cherry strips.

Lots of scraping and sanding left to do. I'm starting to look at some different hardware options. I'm fairly settled on a basic front and end vise, but I'm not sure what to get. Looking at some old columbian and record vises or even some wood screw vises (Which seem to be hard to find.)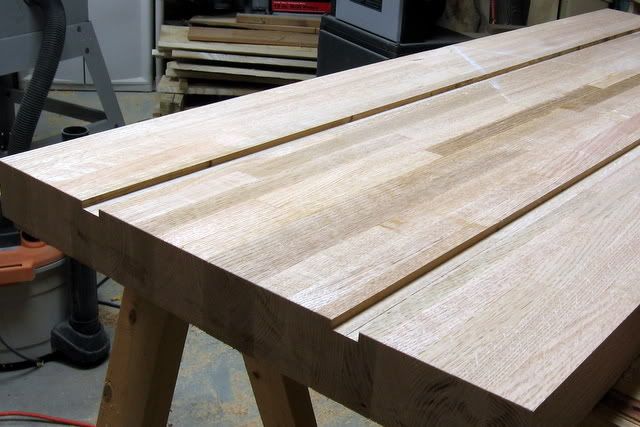 Here are the inlaid cherry strips ready for a hand plane and card scraper! The two strips are bookmatched to each other and there is a really cool pattern on one end that you can't see too well in this picture.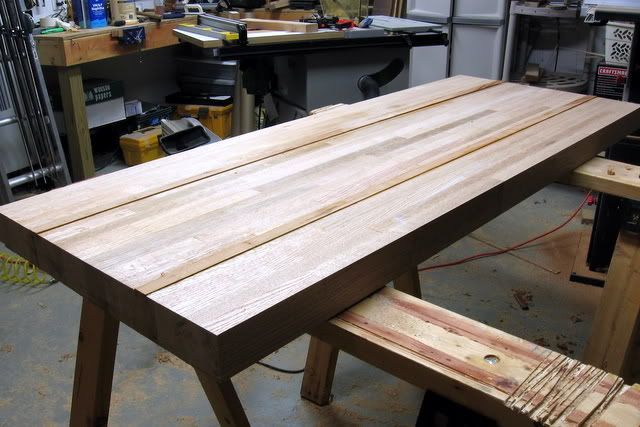 -- Matt - Syracuse, NY
---