I think it's time for a new workbench. The old fold up table works ok for some things, but it's not great for holding work flat and it's too low.
I got a ton of short 6/4 white oak boards from a local woodworker a few weeks ago. Since then, I have been stuck with the idea of making them into a workbench top and got a start on it today.
The main features I'm planning are:
24" x 60"
2 1/2" Thick
Front and End vise
Round Dog holes
37" height to match table saw
Sliding/Removable Tool tray (from Hank Holzer bench)
Solid Base – Still need to figure this out.
Here are some of the original oak boards.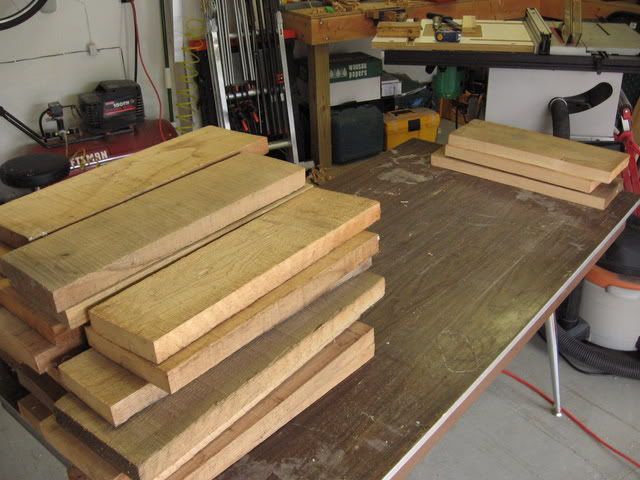 I ripped the boards into 2 3/4" widths and layed them out (on end) in the general sort of shape I'm going for: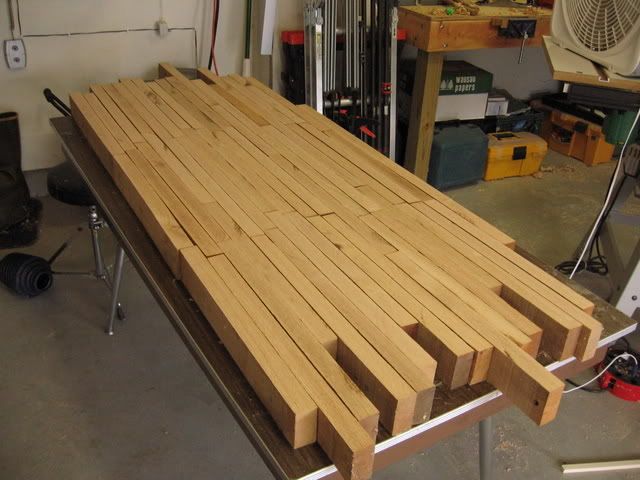 The next step I'm working on is to get the boards into 6" sub-assembly sections so I can joint and square them on my 6" jointer. Eventually, I'll combine 4 of these sections into the 24" top.
-- Matt - Syracuse, NY
---