I really like quick, no pressure projects.
My daughter ask me yesterday how to glue straws to a piece a plastic packaging to make a table for her AG doll. Of course I dismissed that notion and volunteered to make her a table.
From the scrap bin she picked out a piece of Jatoba. A 3/8" oak dowel and we are under way.
Resaw and plane….
The real value in these little projects is the freedom to experiment. I wanted to try splaying the legs in both dimensions. This looks like a good angle. It turned out to be 9 degrees.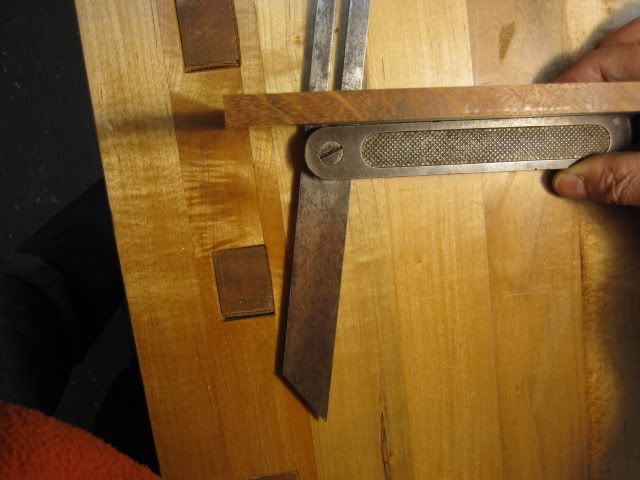 Of course, a jig will help keep the angles consistent. I drilled a 3/8" hole in a scrap piece of 2×4. The marked off angle and saw it with a dovetail saw.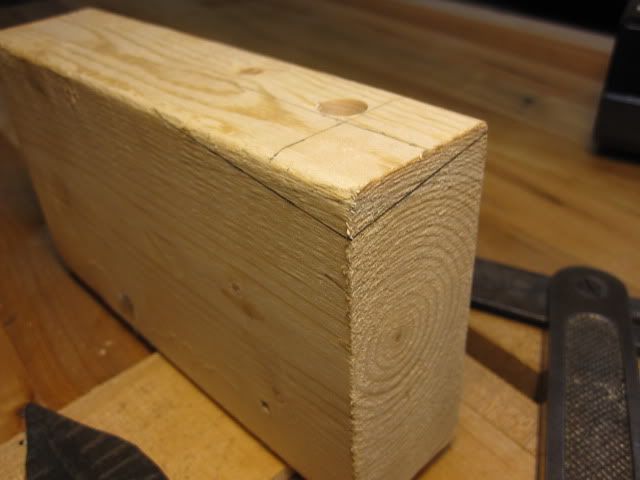 To keep the distance consistent, I pinned tabs on the jig using the Bosch pin nailer I got for Christmas. Love that thang. Never used a nailer before. Awesome. The tabs are tapered to be roughly square to reference surface.
Drilled the holes. Cut the dowel to length and its a table.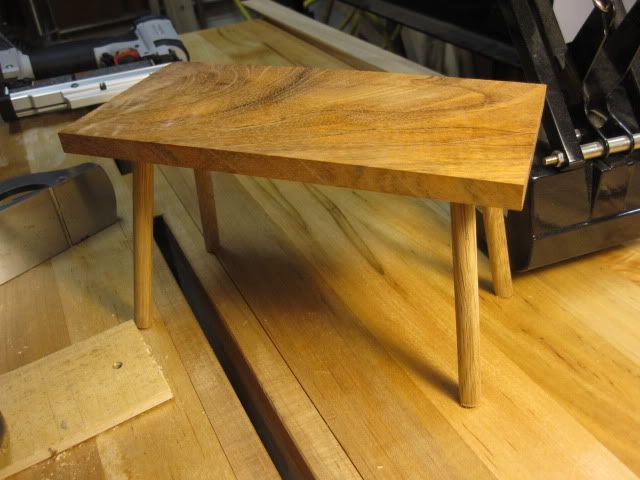 Took it apart and beveled the under surface of the top to decrease the visual weight.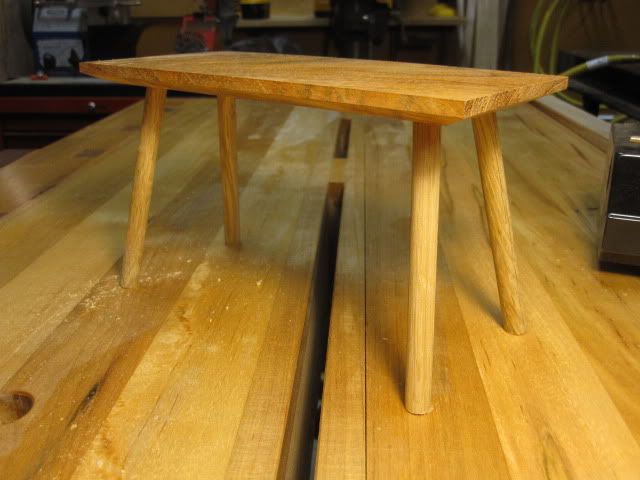 I decided to put a slight taper to the legs. I reckon I like Shaker furniture.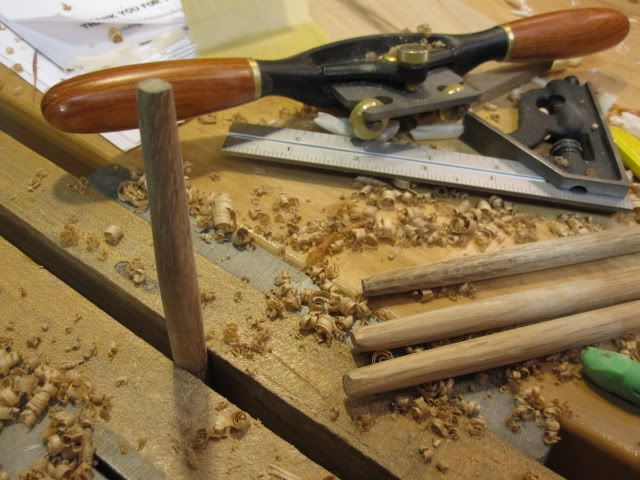 A dab of glue and into the vise.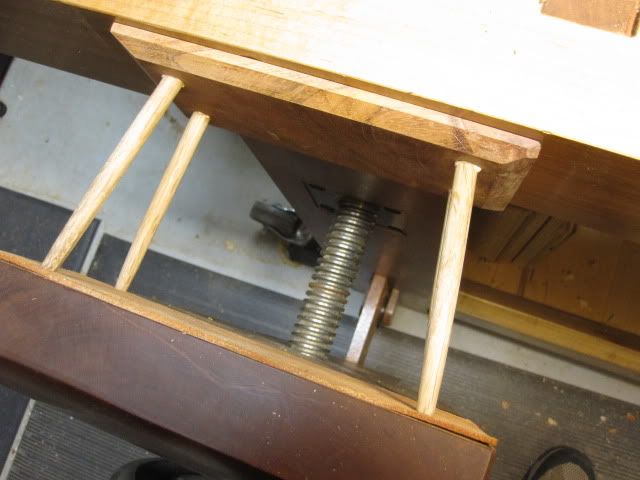 I will put a coat of poly on it tomorrow. Build time – a little over 2 hours.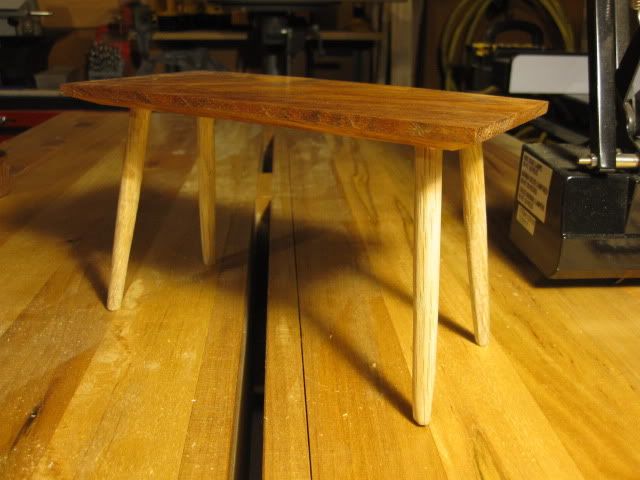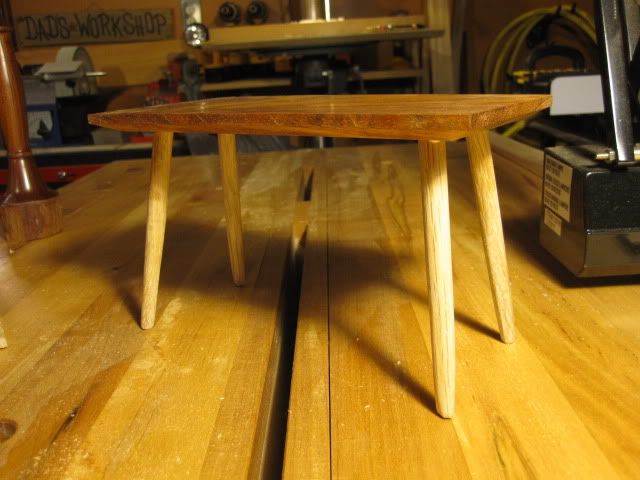 Thanks for looking.
-- "It's only wood. Use it." - Smitty || Instagram - nobodhi_here
---