Life is returning to normalcy around here and I need to make some sawdust as opposed to just reading about it.
One source of turmoil at the hacienda has been a major backyard project. We put a roof on an existing patio and put in a pool. I was not prepared for the stress of a remodel. The whole process has been one disaster after another. But is 98% done now.
The patio is screened in and the roof is supported by 8×8" cedar posts. We also replaced the doors leading to the porch with 9' double sliders.
I am going to make a double sliding cedar screen door using barn door hardware with these design considerations:
- the opening is 5' wide and a double slider mirrors the opening of the glass sliding doors
-the lower panel needs to stay low as to not obstruct the view.
-using 2x cedar lumber
-maybe echo the transoms of the glass sliders
-hanging door- so stress should be minimal
-the ceiling in the patio is T&G cedar, maybe echo this with a panel of T&G
-avoid a rail in the middle to not block the view
-the top and sides of the doors will overlap the existing structure by approx 1"
—————————————————————————————————————————
Here is the space. These picks are a few weeks old. The porch is now screened.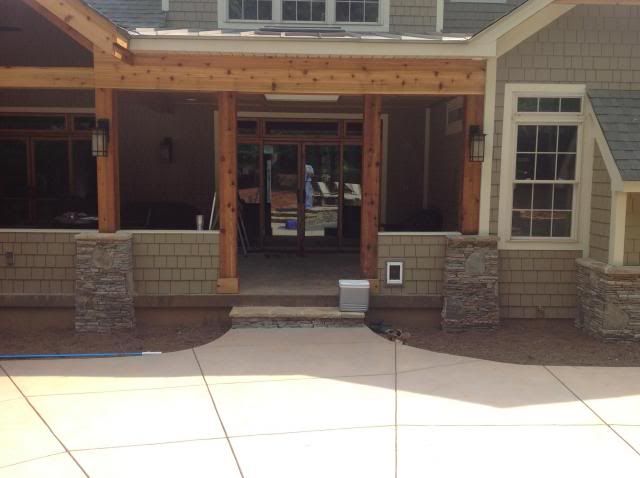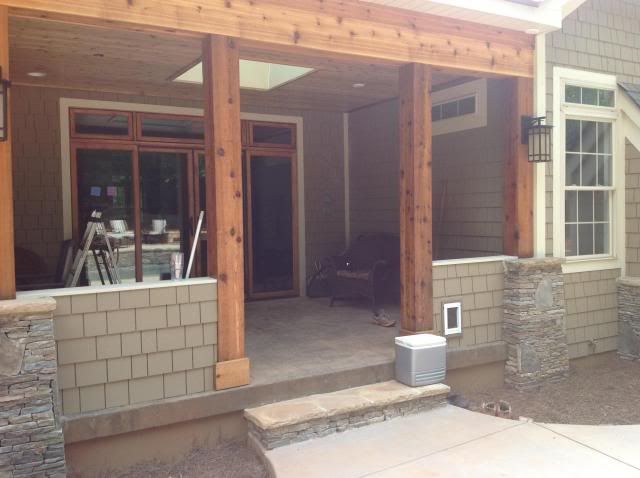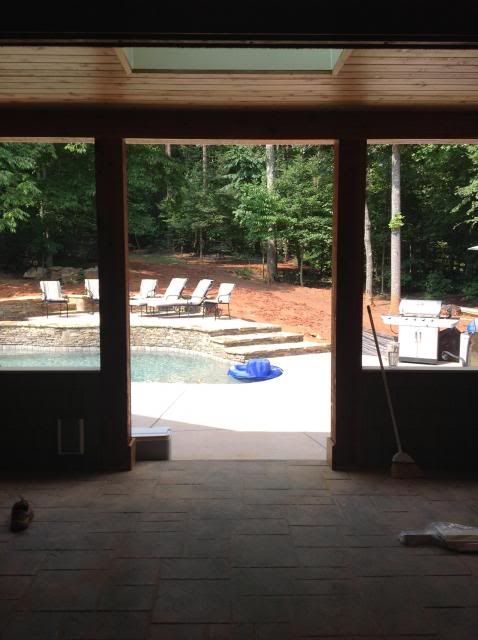 —————————————————————————————————-
This is what I drew up this evening.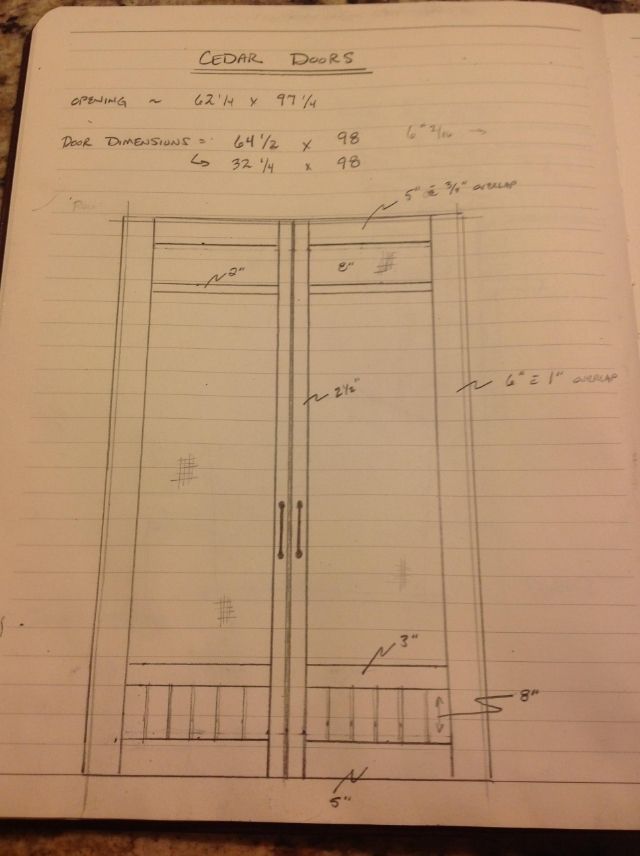 -The outside stiles are 6" wide with about 1" overlap thus 5" wide visually. Therefore I propose a center stile at 2 1/2" so that, when the doors are closed, they are 5" wide visually.
- I tired to use the ratios of 3-5-8. I.E. the main posts are 8" and the stiles are 5"
ANY objections and suggestions are welcome.
Thanks,
Scott
-- "It's only wood. Use it." - Smitty || Instagram - nobodhi_here
---