Creating the rack was simple enough. The holes are 1/2" drilled at the drill press. The larger sizes obviously wont go through this hole and required a channel for egress.
What I did struggle with was creating cheeks with only about a 1/32" shoulder.
This is the technique that worked best. I put the piece into the moxon vice and ensured that it was square to the top surface and then used a rabbet block plane.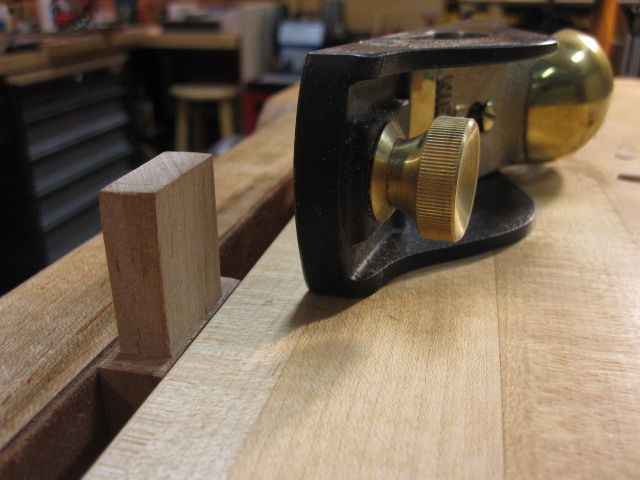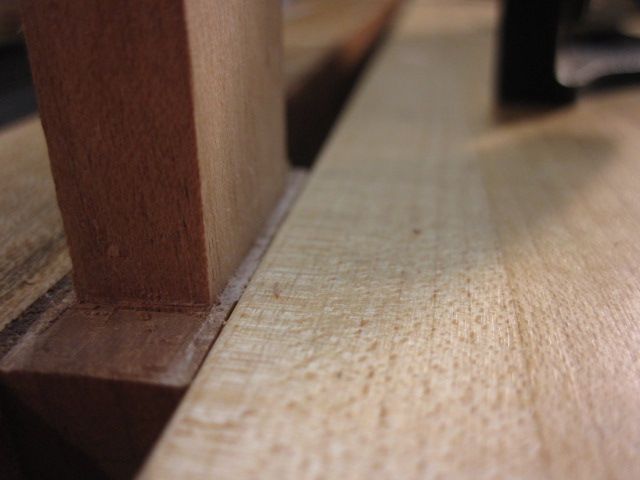 __
Next I turned my attention to the through tenons. After careful layout I drilled half way with a 3/8" bit and squared it off with a 3/8" chisel. I tried to not under cut but I knew I would. Also, I knew that I would have some trouble when I tapered the posts but I didn't know how much.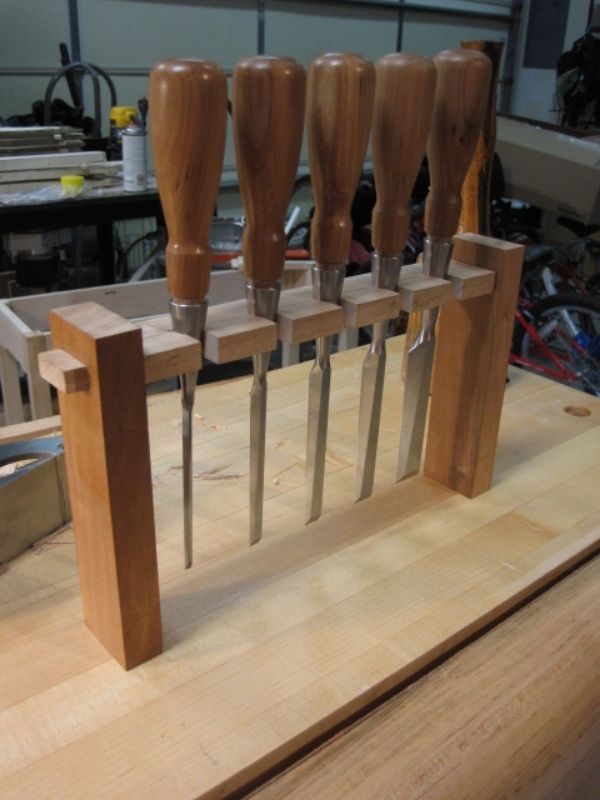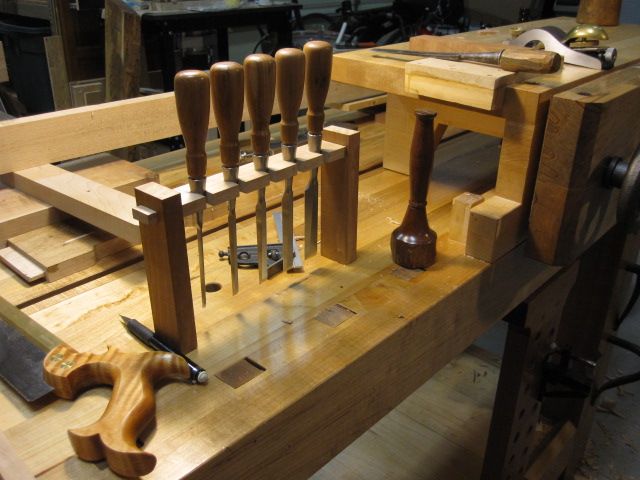 -- "It's only wood. Use it." - Smitty || Instagram - nobodhi_here
---