I have been working on a chisel rack so I thought I'd just write a brief blog about a "quick" project.
I wanted to quit working out of the chisel roll the came with my LN chisels. It was kind of a silly purchase anyway. Its not like a traveling cabinet maker.
I drew inspiration from some of the A&C clocks that I have seen here on LJ's and have drawn sketches.
The materials will mirror my workbench: cherry verticals and maple horizontals.
The back will be flush so that I can adapt to a french cleat in the future.
The base will allow protection of the sharp edge
Feet that will swivel to provide stability when sitting on the bench
Tapered posts.
One thing a struggled with was should the rack "dominate the posts or should the posts "dominate" the rack. I decided to let the posts dominate and go with through tenons with a relief on the rack.
Here are some sketches…................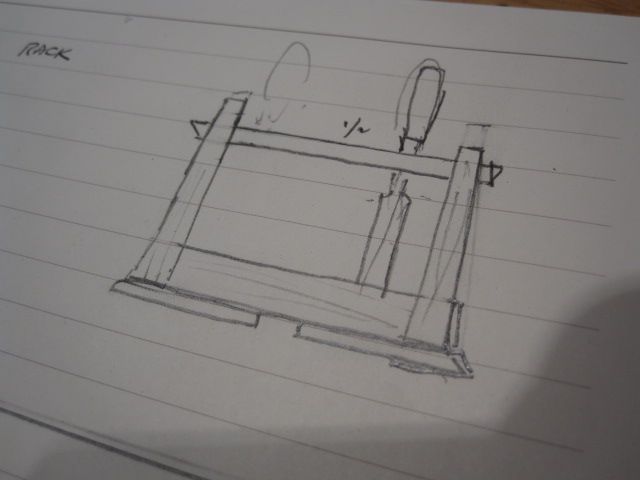 -- "It's only wood. Use it." - Smitty || Instagram - nobodhi_here
---