I have been putting this off trying to figure out how to go about this. I decided to make some smaller 45 relief cuts at the ends of the bevel then split off the excess. After that then just rasp out the curvature. I did the smaller, central part of the bevel first to see how things went. Well, I should leave the splitting wood to Roy Underhill.
Relief cuts
The split. You cant see in the picture but the split went way deep at the other end.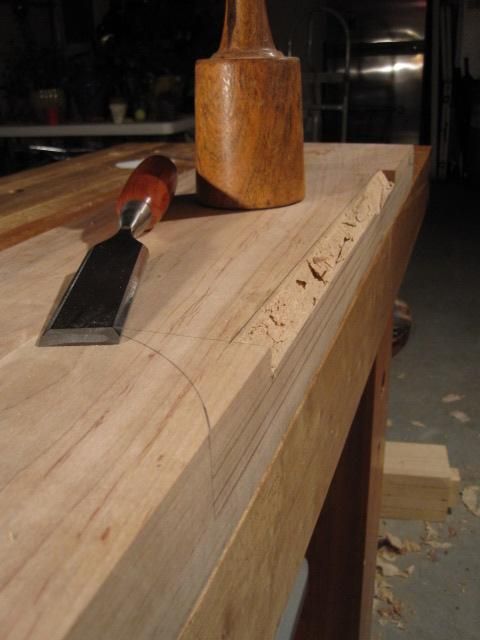 After gettin' after it with the rasps. First I had to deepen the curve to compensate to the defect. You can sense the different contour on the left. Still, it looks OK.
A close up of the defect…...
Now, I could
1. take the curve even deeper to get flush with defect but this will remove more a the top of the chop. I don't wnat to do that.
2. abandon the curve and bevel it straight down.
3. flatten the surface and scab in a piece. even after re-contouring the grain will not match
4. put some Timbermate on it
5. complete the plan and live with it
-- "It's only wood. Use it." - Smitty || Instagram - nobodhi_here
---