I did not get as much done as I wanted this weekend. Just a few notes and pics of the glue-up and assembly.
One goal I had was to make the front chop square with the table top. The glue up had to be perfect because it didn't want the chop or table top to slip. If it does, then I would have to plane the entire surface of one of these until getting back to square and flat and, knowing my skill level, would probably just end up chasing my tail.
To help with this, i decided to plane a rabbet on the under surface of the table top for the fixed chop to register. I set the fence on the skew rabbet plane to the width of the fixed chop.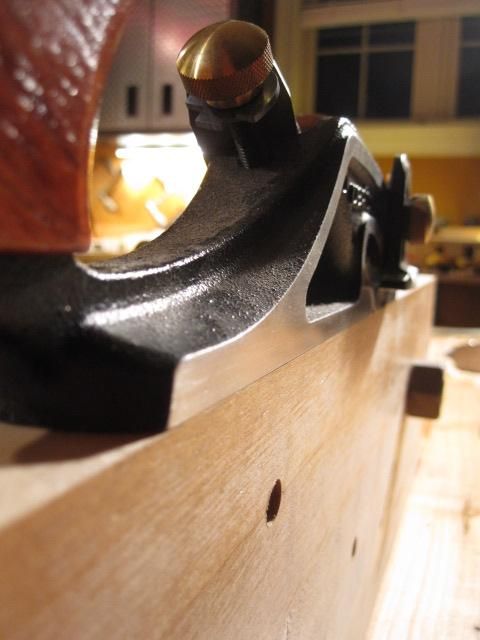 Of course the damn fence moved. NOTE: The Veritas skewed rabbet is a fine plane but you have to crank down on the knurled nuts and be mindful. Otherwise it performs very well.
Gluing up late. I posted this picture on the workbench smack down thread until some evil hacker fuxed up the HTML code. I turned the legs around to help square the glue-up.
From here it was just glue and clamps. The final assembly.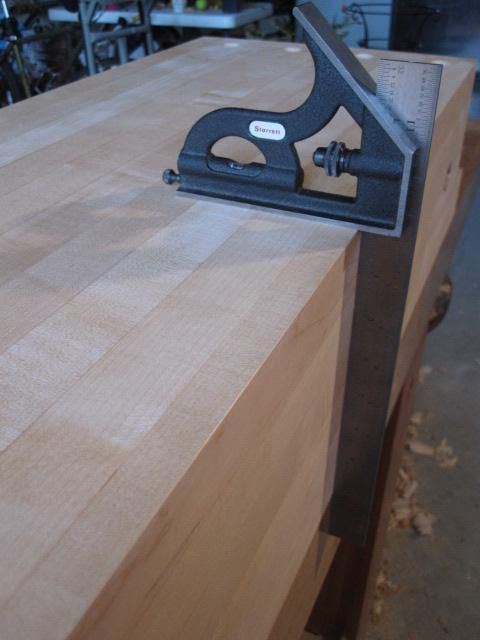 Of course there is always something that goes wrong. When I marked out for my dog hole I did not allow for the fixed chop below.
——————————————————————————————————————————————————————————————————-
Next up, shaping the mobile chop and then some wipe-on-poly.
-- "It's only wood. Use it." - Smitty || Instagram - nobodhi_here
---