What can I say about about the finish other than the thought process. We have discussed an appropriate finish for a work bench ad nauseum. I chose a wipe on poly primarily because it would prevent ring stains from my beer bottles. nuf said.
I did deconstruct the bench so that the under carriage is at a workable height. Time to break out the Workmates again.
This was the time to do a little fine tuning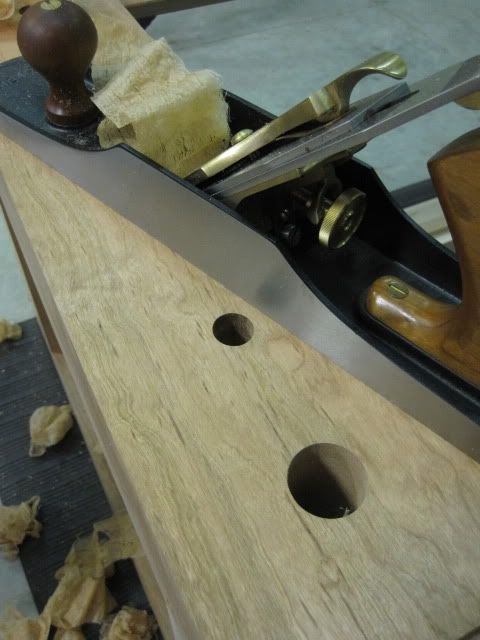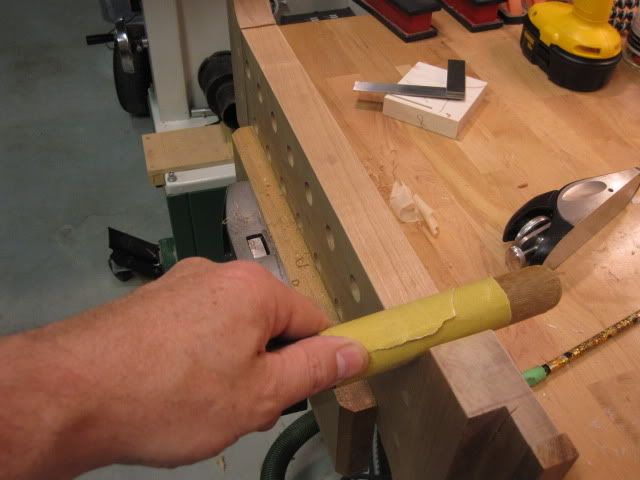 I was strongly influenced by the suggestions here on LJ's thus I did some test pieces of a oil vs. water borne poly…..
Fnally, slopping on some finish. I did what I know. 3:2:1 wet sanded with 400 grit. This, followed by several coats of 2:1 mineral spirits: poly. I did smooth thangs out with an in between coats 800 grit.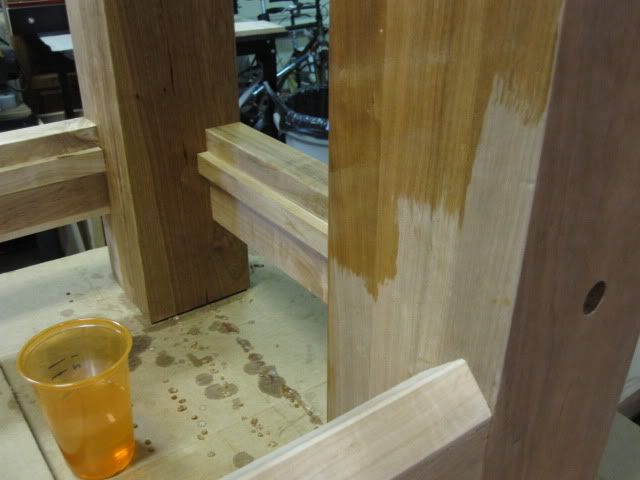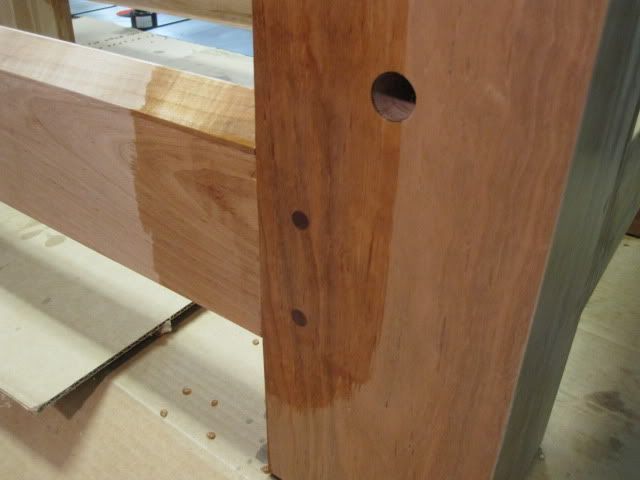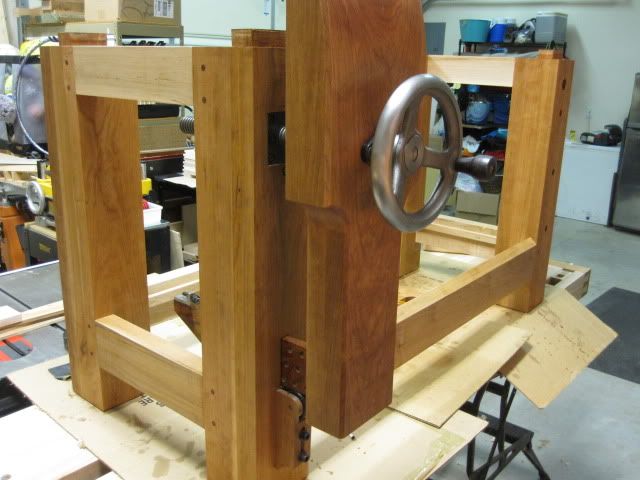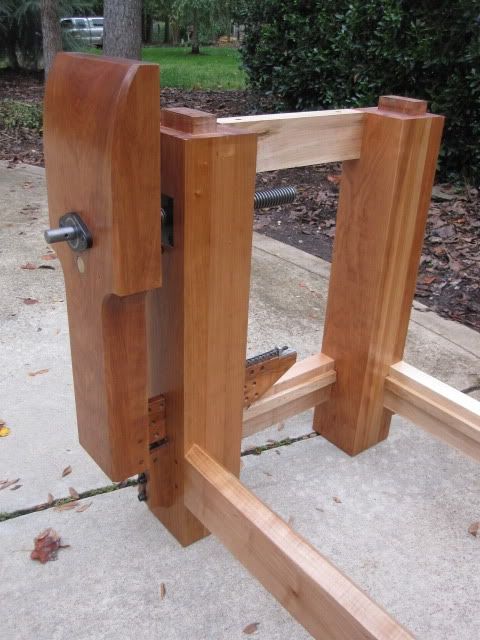 Once the under carriage was finished, I reconstructed the bench. Now I tightened on the top using Spax screws to get it to its semi-permanent position.
———————————————————————————————————————————————————————-
Now it time o flatten the top. I have perseverating (yes, it is a word) over this for weeks. Router sled or Jointer plane. Machine or Hand.
I really couldn't decide. Then one evening, after a few NB Rangers, I thought that i would just thought I set up a raking light and discover the high spots. Survey the land so to speak. Well, I did so and use the technique of marking the spots where the top touched the straight edge. This is what I came up with.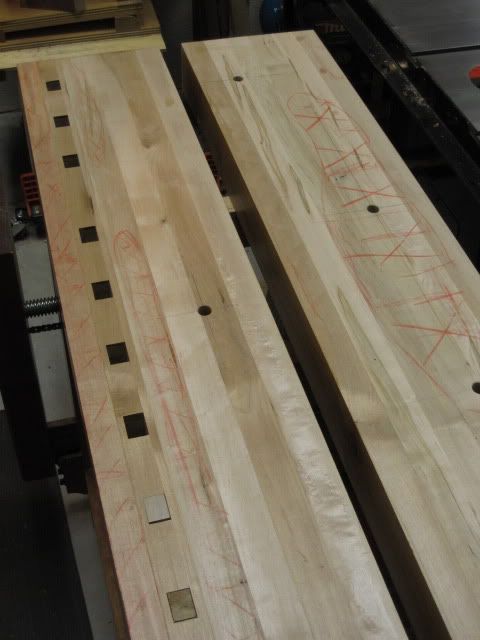 I also tuned up my winding sticks as they had "moved" since their construction. Thanks to BHOG for calling me out on this. I didn't taking any pics of the winding sticks because I couldn't figure out how to wink with the camera.
Now for flattening. I had seen this documented several places but the pearls are:
Take your time make thin shavings
Trust the flatness of the sole of your plane
Use a raking light and check your work.
Mark your high or low spots
Go diagonal ///// then go the opposite direction \\\\\\\\ the go down the length ——
Do this methodically, check your work until you have eliminated to lowest spot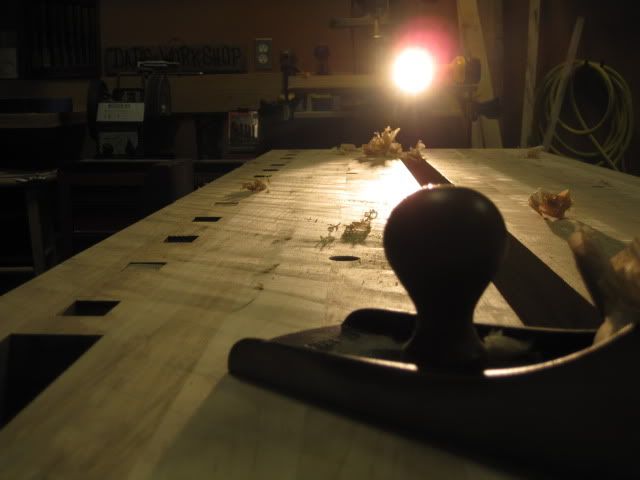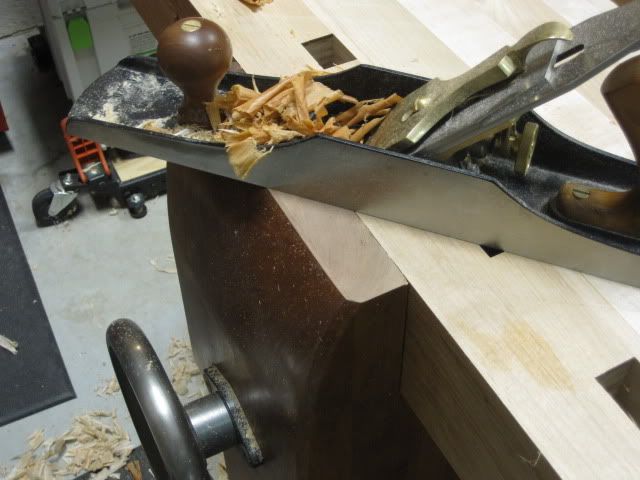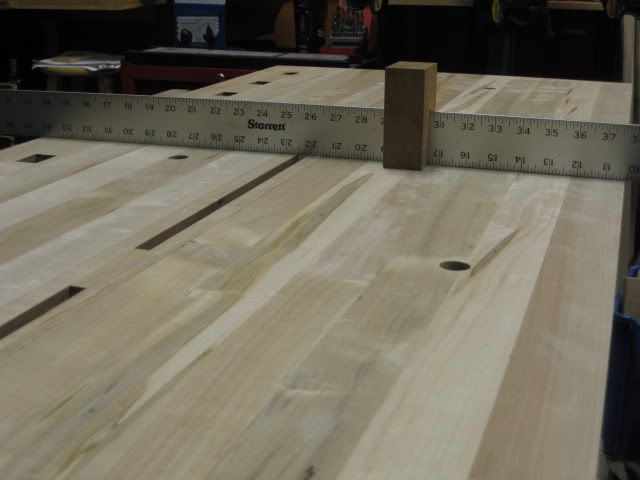 Finally i pared all the internal hollows with a chisel, re-established my chamfers, and re-counter sunk the dog holes. The square dog hole corners were "broken" with a rasp.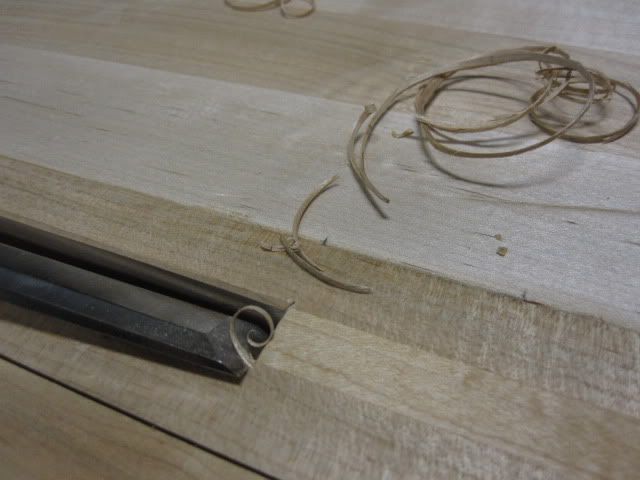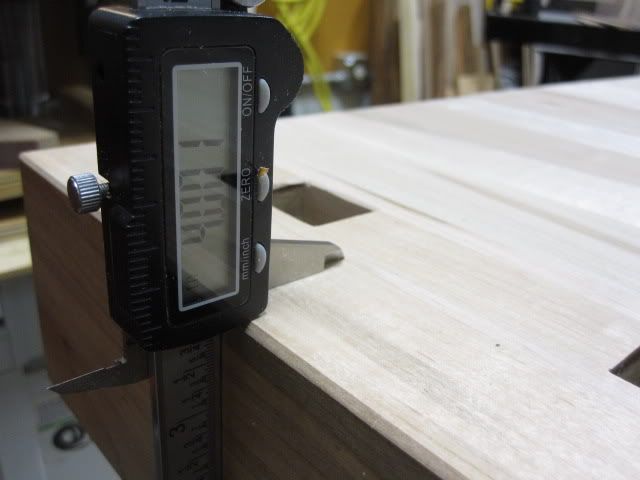 ———————————————————————————————————————————————————————-
This is where I am now. The top has 2 coats of wipe on poly. I didn't use Tung oil because I want to diminish any darkening.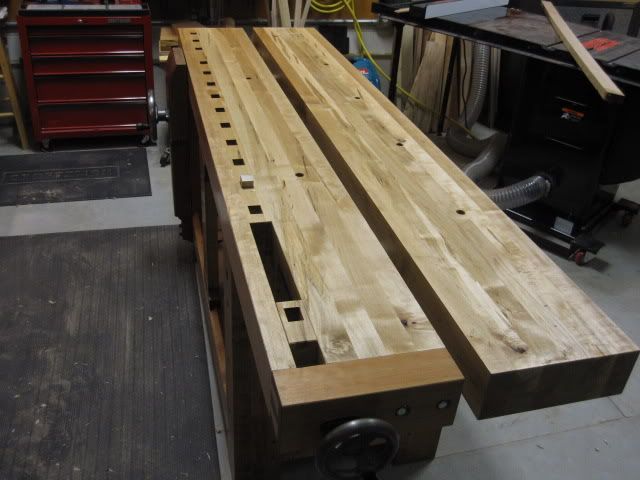 -- "It's only wood. Use it." - Smitty || Instagram - nobodhi_here
---