It is time to finally make the dogs. I know that this is nit picky aesthetics stuff but I was wondering if I have to use the long 6 5/8" dogs from the plans. Reason being is the when they are all inserted and in place it kind of looks like the bench grew teeth. Like this….
This is not a huge deal but I thought I'd do some experimentation (not the kind Al does, mind you). I went ahead and made the regular one and a 5 1/4" modified one out of some scrap.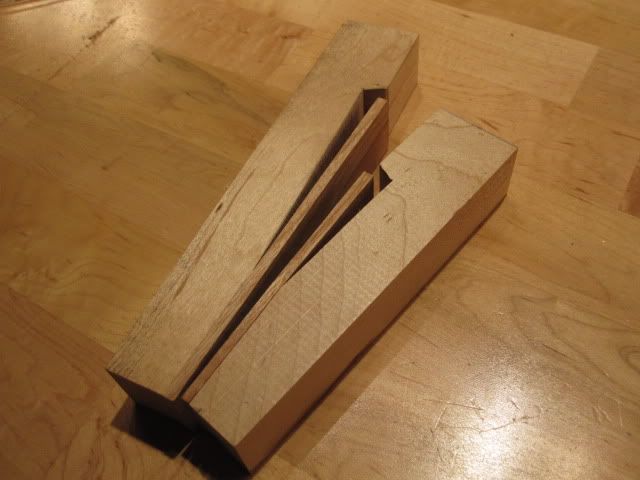 Here is how far they protrude from the bottom…....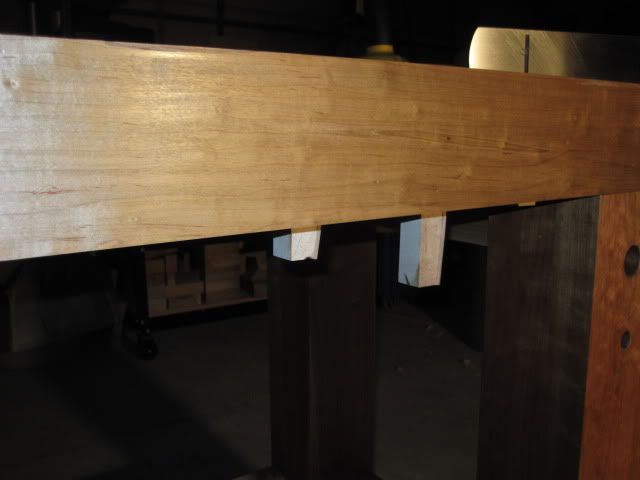 With the longer spring board the long dog has a smoother action. However, the main thing I noticed is that the shorter one rocks back out perpendicular fairly quickly has you raise the dog. Where as the longer dog has a greater functional range in respect to the face staying perpendicular to bench surface.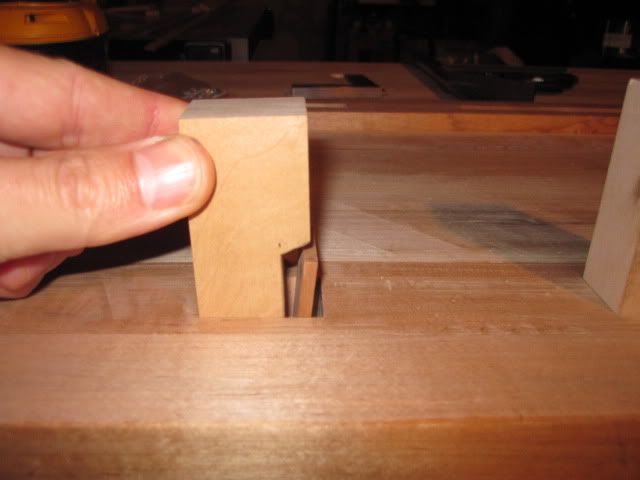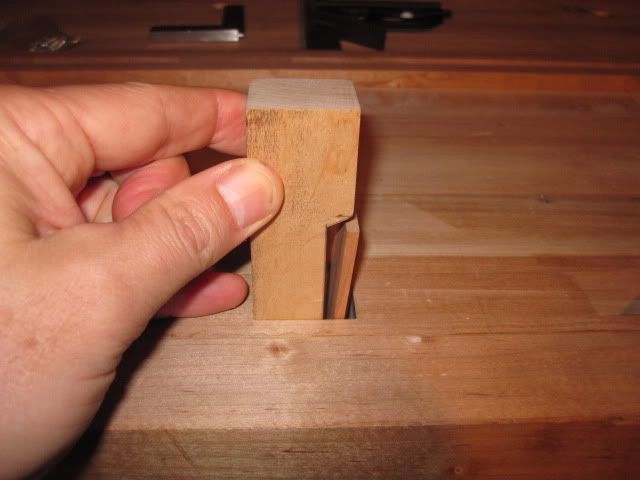 So lets take a measurement.
THe short dog rocks back at less than 2" of rise.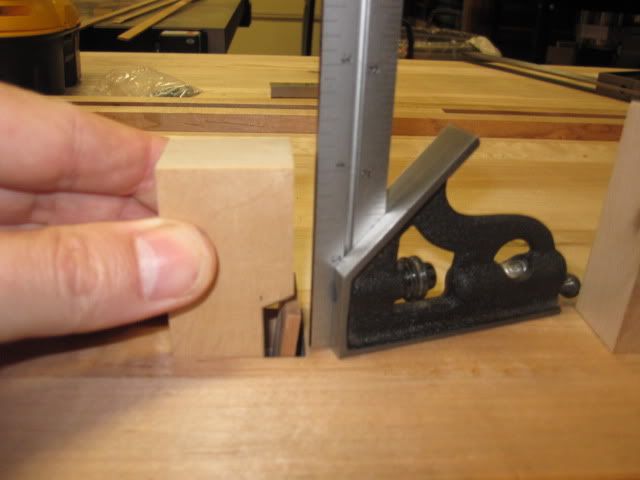 The long dog can extend up about 3 1/2" inches before it starts rocking back.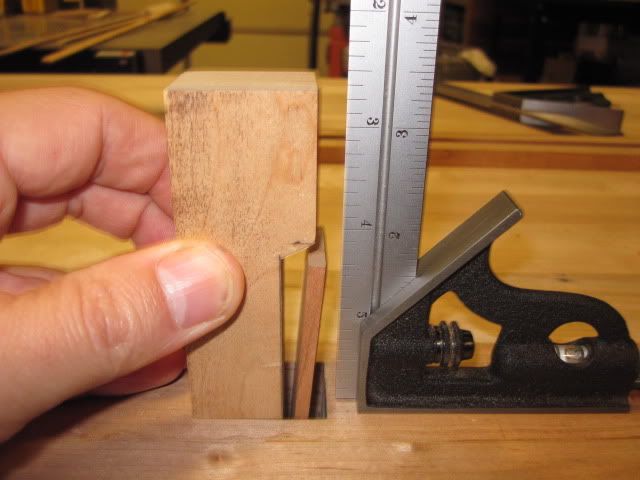 The primary reason is a factor of when the "spring bevel" engages the front wall. I put the dogs in to the router jig for illustration. Note the jig orientation is backwards.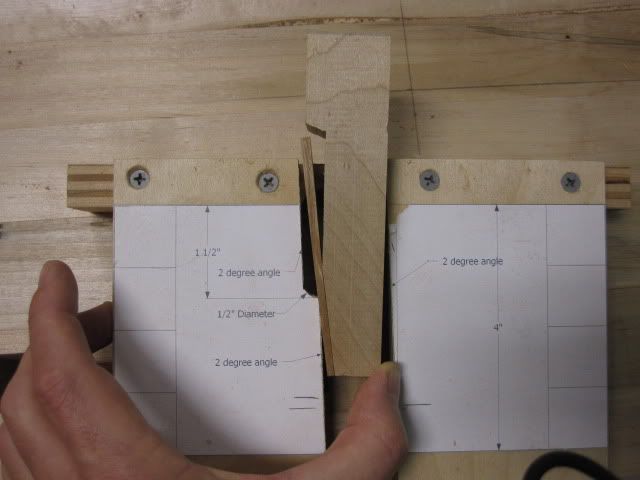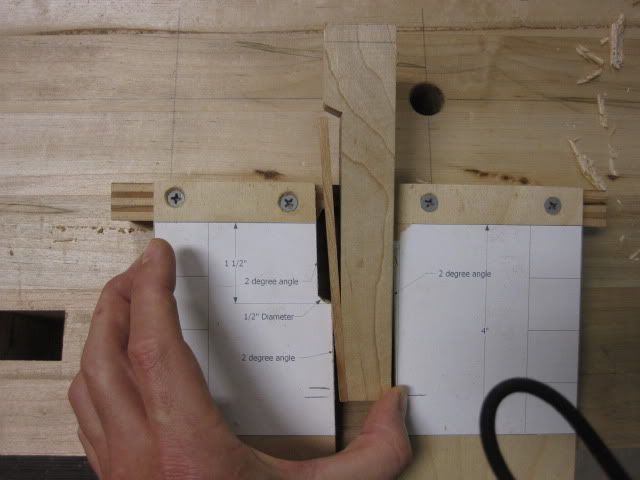 Regardless, the dog hole that is accessed through the right front leg will have to be long.

————————————————————————————————————————————————————————————
So, if you are one that thinks the 2 degree inclination of a dog face is important, then that geometry is retained through a greater range of elevation using a long dog.
Duh.
-- "It's only wood. Use it." - Smitty || Instagram - nobodhi_here
---