The pace slows.
I put some maple through the jointer and planer until it was about 3/4" and 6" wide. After cross cutting to length it was time to break the skew rabbet plane. I know Smitty would have thrown the dado stack in the table saw and been done with.
Seriously, I wanted to put this plane through its paces so we can get to know one another. I needed 14 rabbets and I learned a lot. It takes a certain feel, a certain muscle memory to keep everything square.
After that, the 2 end boards needed cut outs to fit around the legs. Andy, the advice about keeping your elbow tucked in by your side has helped my ability to sawing tremendously! Thanks.
The final result.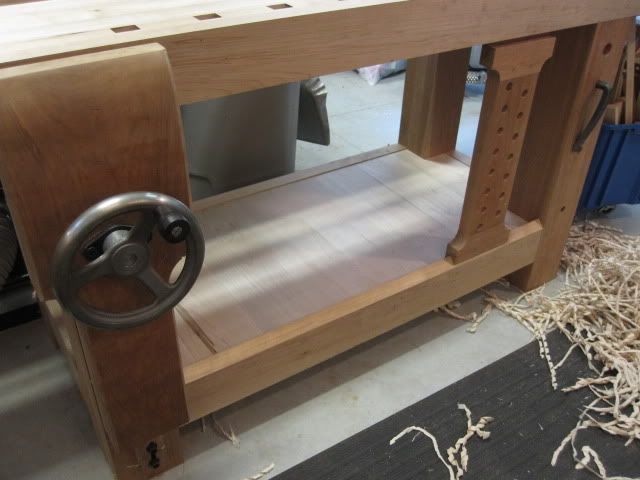 ———————————————————————————————————————————————————————————————
Now I need to put my dog holes in the top. This is a bit of a challenge to drill through 4" of maple top and keep the holes square. One could "throw" the slab back on the drill press but that ain't going to happen. You could by one of those fancy jigs to keep things straight. In the end I just took a cut off from the bench top, marked the sides square to the top and drill a 3/4" hole at the drill press.
After lining up the jig with marks I drilled as deep as I could under power the removed the jig and drilled about 1/2" shy of the other side.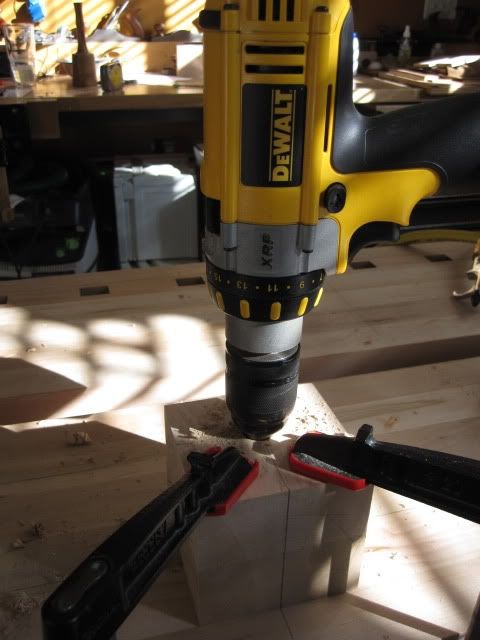 Finally, I used a brace to drill down until just the screw tip was protruding.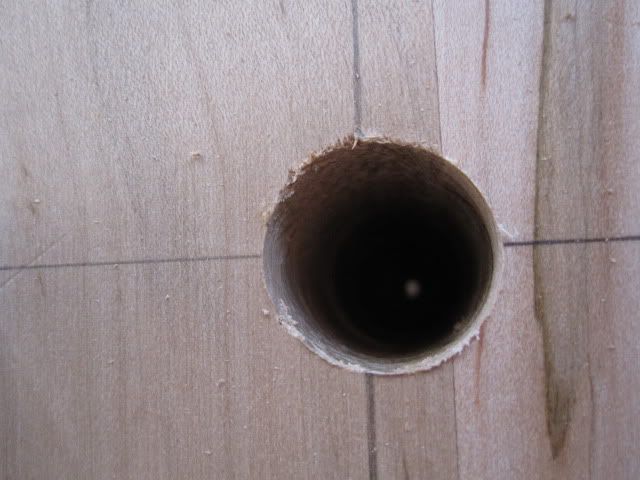 I have a smaller square that just fits in the hole to check for square.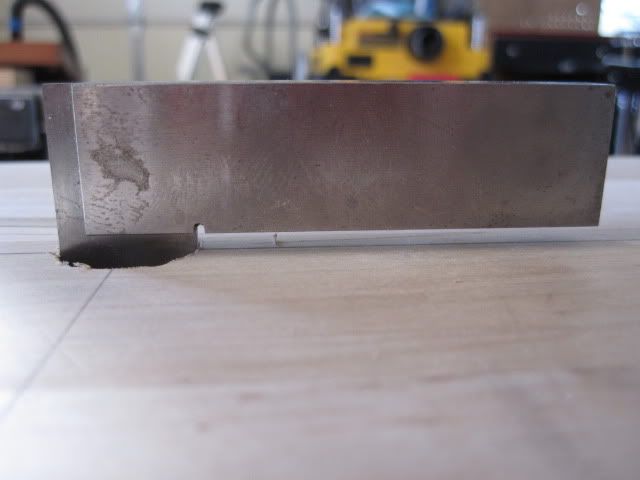 Of note: I did try to drill just with hand brace but even the jig it still wallered out a bit much. So this didn't work for me.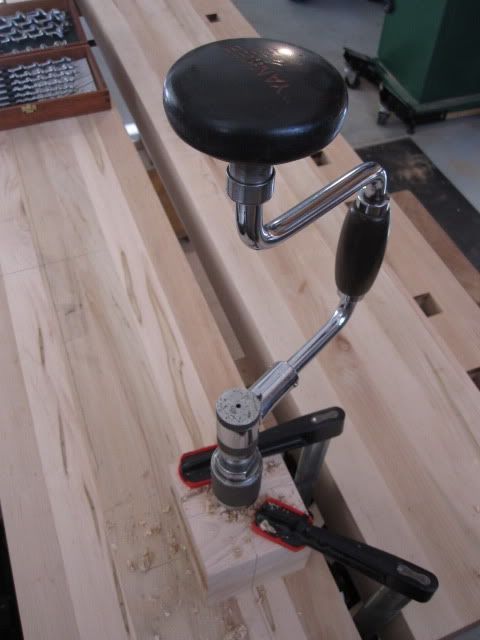 I guess a need more practice.
——————————————————————————————————————————————————————————————
Tonight I broke the bench down to fine tune, break edges and get ready for the finish. Time to break out the trusty WorkMate again.
-- "It's only wood. Use it." - Smitty || Instagram - nobodhi_here
---