Step one is to make a piece containing 3 or more strips of contrasting colored wood to your liking I am using 7 here. Your piece should be about 3/4" by 3/4" x 24" long. Glue these up using good coverage of glue.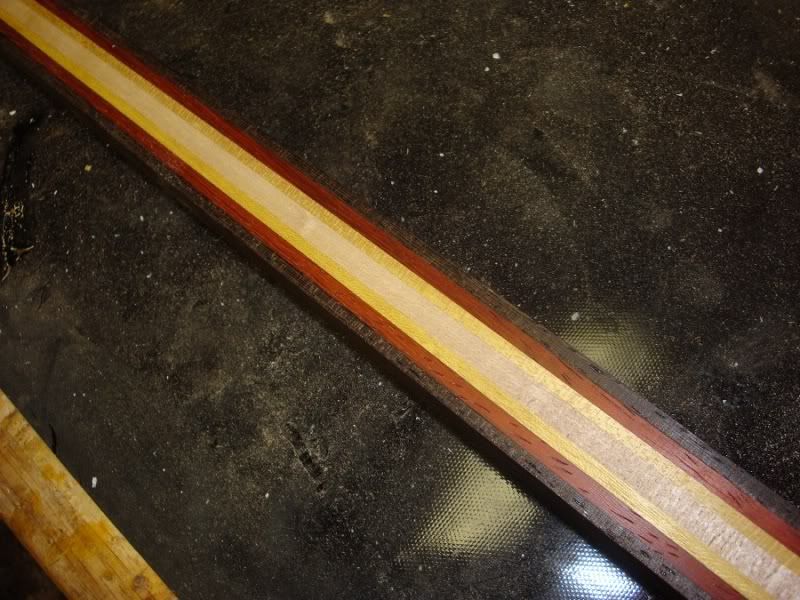 Your piece should look tight and pleasing to the eye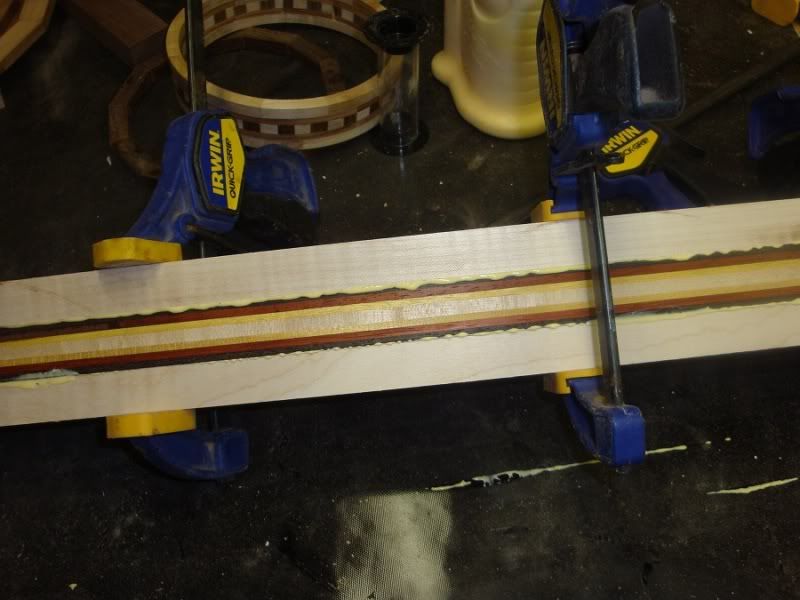 Next step is to glue on wood strips that would be the major wood type for your bowl.

Look closely at the angled lines this is the way the board will be cut, 30 degrees works pretty well depending on how much of an angle you want your Zig Zag to be.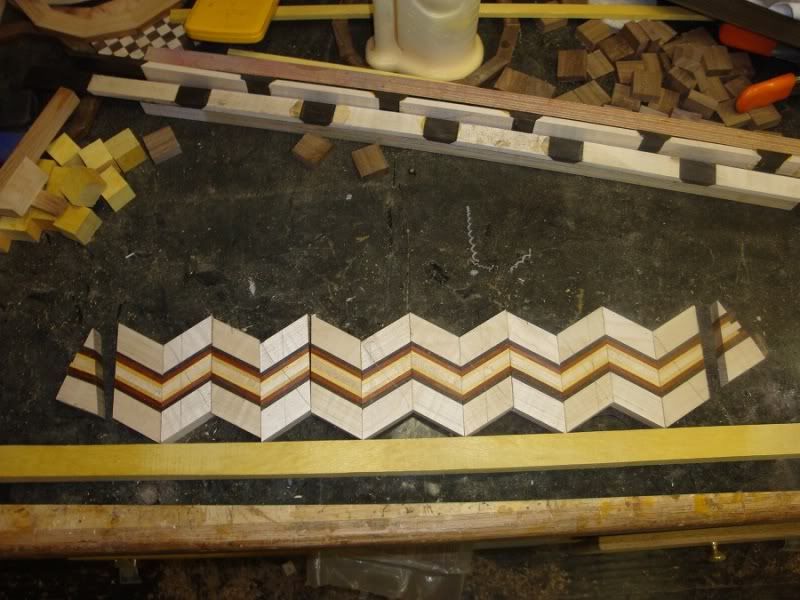 Now you are going to turn all odd—or—even pieces upside down to get the Zig Zag pattern.

Carefully glue up the pieces in sets of two—then sets of four and so on until you have one long piece. This is as far as I have gotten so far so I do not have more pictures, but the next step will be to cut off both long sides to make the strips sides parallel. When gluing up the pattern make sure that all of the strips in the Zig Zag line up PERFECTLY.
-- Good, Better, Best--Never let it rest---Always make your Good be Better & your Better Best
---