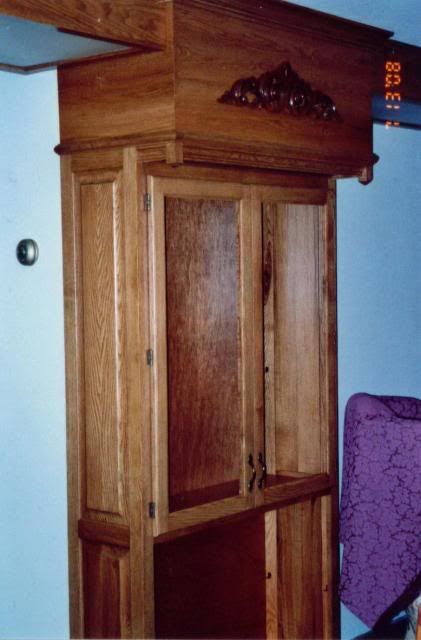 As it seems with every project, there are always set-backs. I was nearly finished except for the bottom doors when I ran out of stain. The paint store that custom-mixed the stain is 35 miles away so I decided to experiment with dye.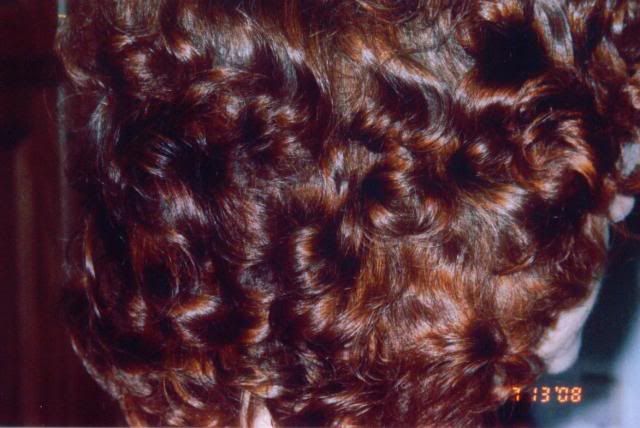 Well, not on the bookcase, but on my hair. Do you like the results? When I finally got the stain and finished the doors, I had only three hinges for the bottom doors. The top doors were made with an additional ¼" added to make the doors 1" thick which sets into the face frame by ¼". (This was done for added strength for the leaded glass I plan to make.) I had purchased the six top hinges, but there were only three bottom hinges (without the extra ¼" offset) at our local liquidator for 29 cents each or 4 for a $1.00. They have a few stores here in Wisconsin so I asked if they would check another store to see if they could match the hinge I was missing. My husband thought I was totally nuts for even asking but, PTL, they came through for me with the 29-cent hinge!
Here's the final result, minus the leaded glass I hope to eventually make for the top doors.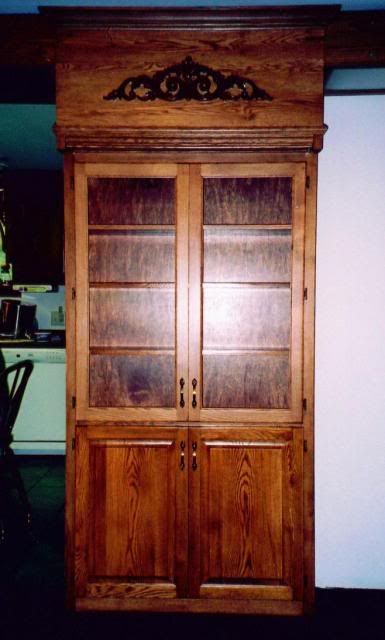 The last photo is taken looking toward the kitchen island which I finished at the beginning of this year. (Maybe some day I'll write a blog and show pictures of it, too.)
It has been three years of remodeling our kitchen, dining, and den . . . and it is actually nearing completion.
Thanks for taking a look!
-- Voltaire: "Those Who Can Make You Believe Absurdities, Can Make You Commit Atrocities" There are 112 genders (not including male and female) https://dudeasks.com/how-many-genders-are-there-in-2021/
---