Building the lighting section was a little more challenging. I used a 2¼" stock crown molding to trim out the area where the fluorescent light would be. I needed a ledge on which the lighting panel could set, so I routed a narrow piece of oak using the rail bit and cut off the "lip" and glued it into a dado I cut into the back of the crown molding.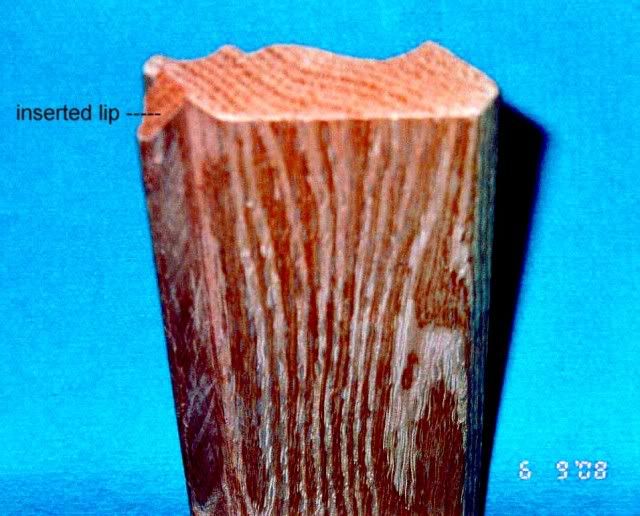 I also cut a dado into the main carcass and inserted a "lip" into it as well.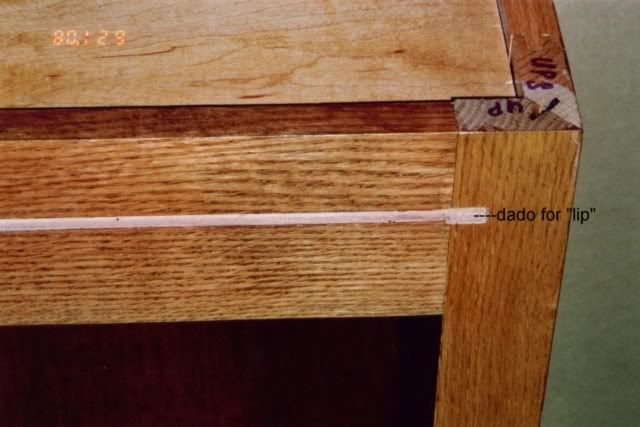 We want to be able to remove this bookcase without demolishing it if it is ever necessary in the future so I needed to make the main bookcase portion removable. To be able to install it, there needed to be a slight gap between the crown and the bookcase. My initial design showed a ¾" half-round molding. I decided it would not allow sufficient room for attaching it so I redesigned a slightly larger molding.
Here's the SketchUp model of the molding.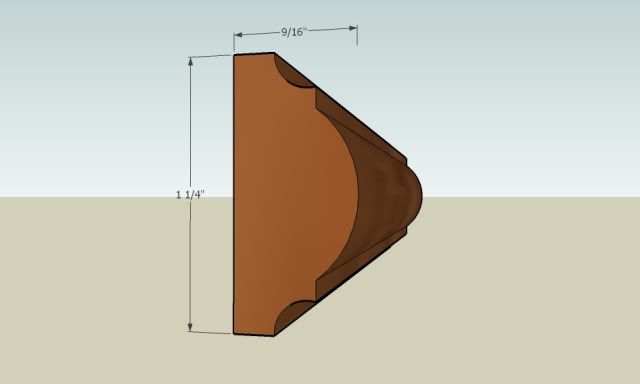 I made a small sample to see if it would tie the two parts together with enough room to attach it.
These are the steps I used to make the molding. After cutting a piece about 3¼" x 48" long to route the two pieces required: (1) Route the "tambours" on my horizontal router set-up.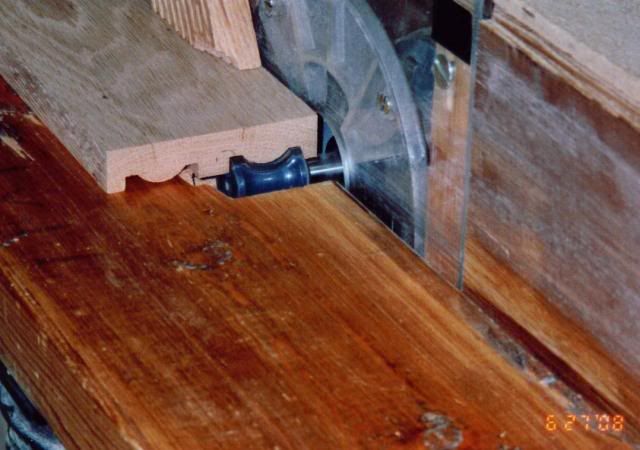 (2) Use a ¼" core box bit to route on either side of each "tambour."
(3) Split the two moldings on the table saw and trim them to width.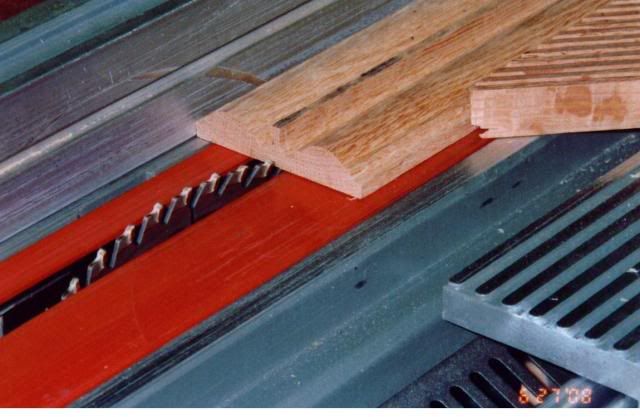 To make the corner decorations on the crown, I started with a 1¼" x 1¼" x 8" piece of oak and followed these steps: (1) Taper the last half inch on either end at 45 degrees.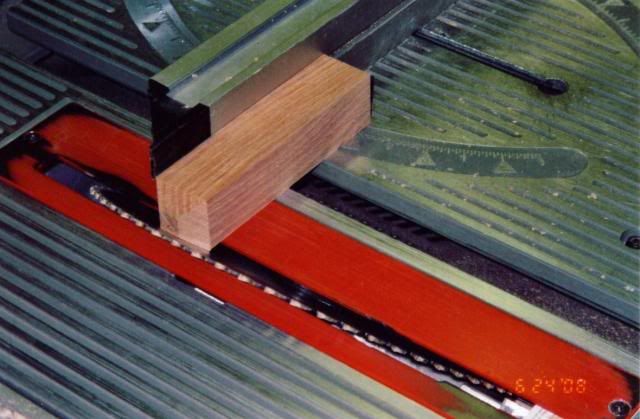 (2) Set the 1/8" beading bit ½" high and remove the pilot. (3) Set the stop, cut and rotate four times; then swap ends and repeat. (4) Set 1/8" core box bit 5/16" high. (5) Repeat step #3. (6) Set 1/8" beading bit 3/16" high. (7) Repeat step #3.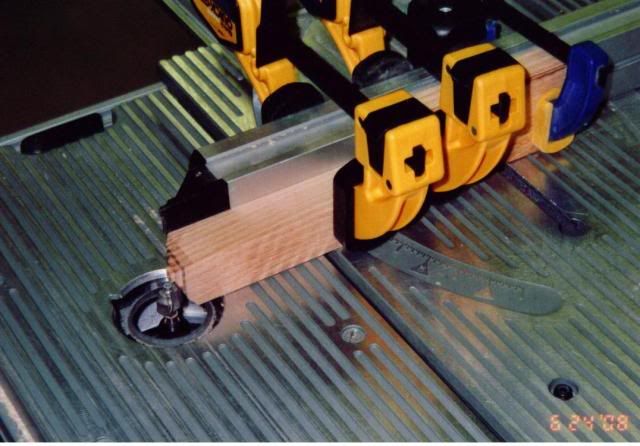 Now, I need to get a photo developed of the close-up of the completed lighting section so you can see how it turned out. That'll be my next blog.
Thanks for taking a look.
-- Voltaire: "Those Who Can Make You Believe Absurdities, Can Make You Commit Atrocities" There are 112 genders (not including male and female) https://dudeasks.com/how-many-genders-are-there-in-2021/
---