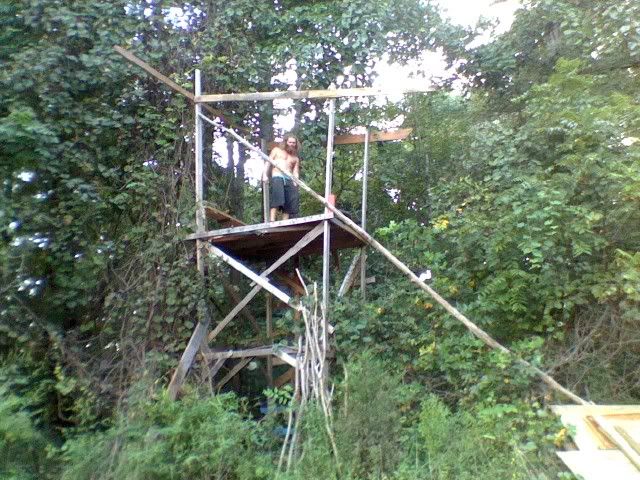 -yeah, dig that crazy bentwood design my man has going! It blends better with the surrounding landscape! I was skeptical at first, but he now has it comfortably supported enough that i even got on the roof to apply some sawdust & woodglue filler to holes and cracks.
-reclaimed and salvaged (or in this case, already naturally felled) materials, of course.
-just 2 weeks left!
We (mostly he) did get a lot closer to finishing before we left, but it got too dark to get a phone pic. Hopefully the next picture will be accompanied by a pic of dinner!
-- ~christine @ used2btrees
---