I heard that the Woodworking show was coming to Nashville for the first time in several years I got kinda misty-eyed. I was able to travel with my wife and son to West Virginia to see Greg3G and we went to the Chantilly, VA Woodworking show last March and we had a great time.
I have quietly been saving my change, putting 1 dollar here, 5 dollars there back since I found out the show was coming. I planed to go tomorrow, but a friend at work called in a favor, so I have to work a double this weekend, so 48 hours at the station is my plans for the weekend. So friday was my day to go. My friend Bubba D (Pyromedic here) wanted to go also. Well, this morning I took the change out of my drawer, went to the bank and cashed it in, pulled a bit of money out of my savings account to a grand total of $110.
As I got ready to go, my wife called and said that she was having a hard time to figure out what to get me for christmas, so she said that I could take out $200 of the checking account and buy my own christmas presents. YEAH!!!!! The only catch was that they had to get wrapped and go under the tree. NO PROBLEM MOMMA!
Well, we went, looked around, debated, hageld with the owner of the local Woodcraft store over the prices of some tools that Bubba wanted and we bought, and OH BOY did we buy. I will let Bubba tell what he got, but here is what I got.
An over view….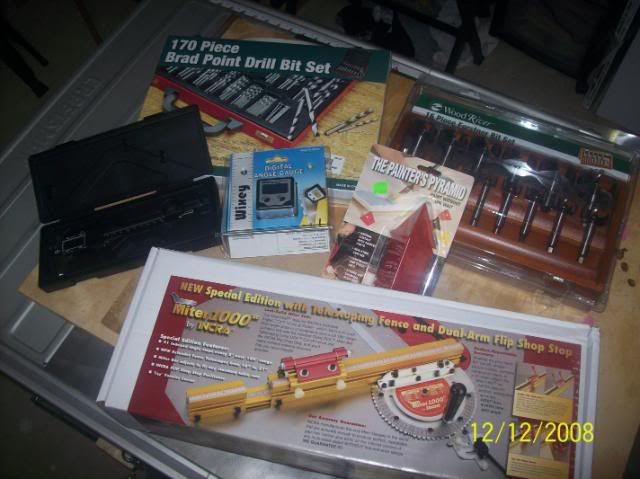 I was originally going for a digital fractional caliper and digital angle gauge….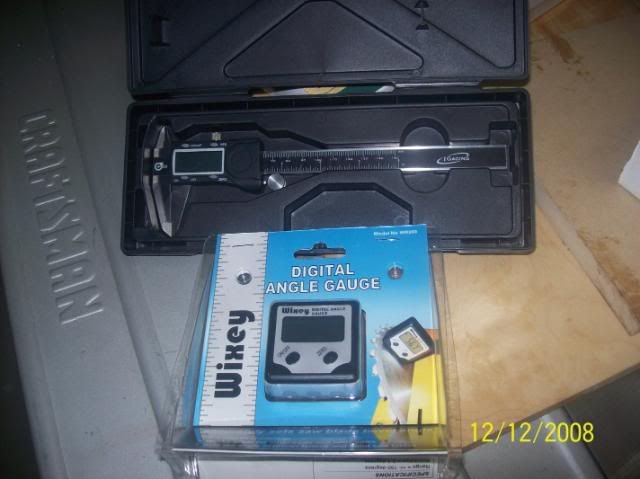 I needed a drill bit set and some fortneser bits and found deals on both that I just couldn't pass up…..$40 dollars for the fortneser bit set and 29 for the drill bit set…..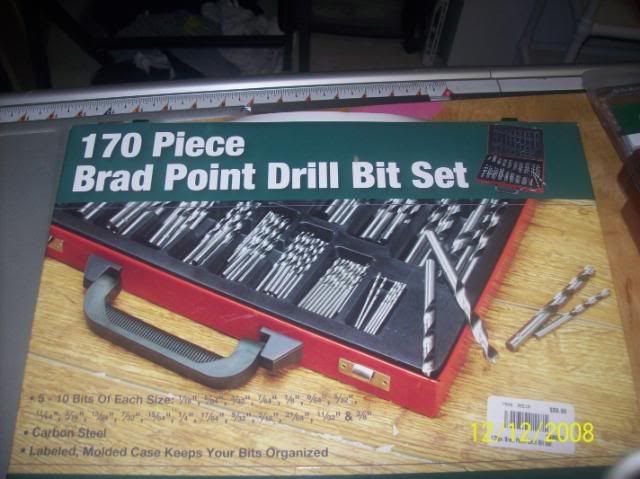 And the mother of all gifts, the one I only dreamed of…...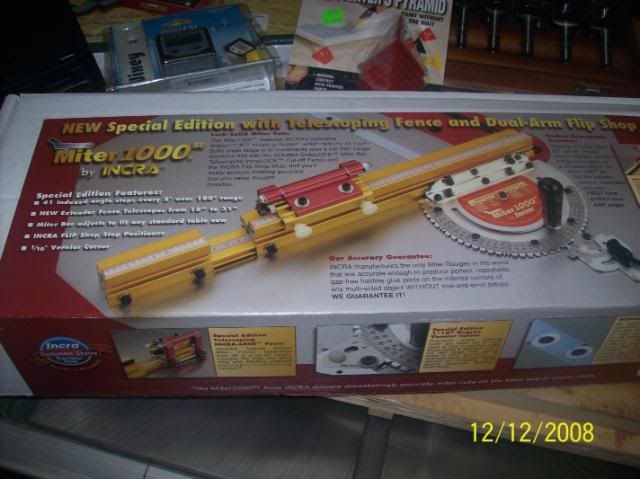 I also picked up some of the painter's pyramids.
All in All, I think I did pretty good. Budget-$310 dollars, and only went over by about $17-20 dollars. And they are MINE….ALL MINE…..
-- Adrian ..... The 11th Commandment...."Thou Shalt Not Buy A Wobble Dado"
---