Well, you asked and now I will reveal how Kinnley and I did at the county fair…..drum roll please…..............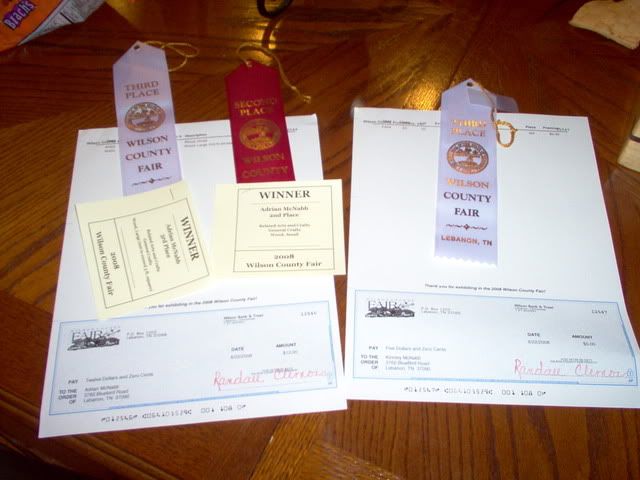 I got a Second place for my cutting board and a third place for my serving tray. So a red and white ribbon and made $12. I guess that makes me an "award winning" wood worker…...lol yea right.
Kinnley won a third place (white ribbon) for her blue boat with pink sail…...she won $5 and boy is she stoked.
Again, I can't thank you folks for all your wonderful support.
-- Adrian ..... The 11th Commandment...."Thou Shalt Not Buy A Wobble Dado"
---