My time with the kids is limited due to divorces and work, but I think that I have instilled the passion for wood working in them. When they come to my house, it seems that the first questions are "when are we going to the garage and what are we gonna build". I usually let them decide what to build.
My daughter (6) got to digging thru the scrap bin and she was hit with inspiration, she wanted to build a boat. After helping her build 2 scrap boats, she insisted on painting them herself.

what a ham, just like her old man.
My son, Ian (TennesseeFan—-a jock) did a couple of projects under my watchful eyes.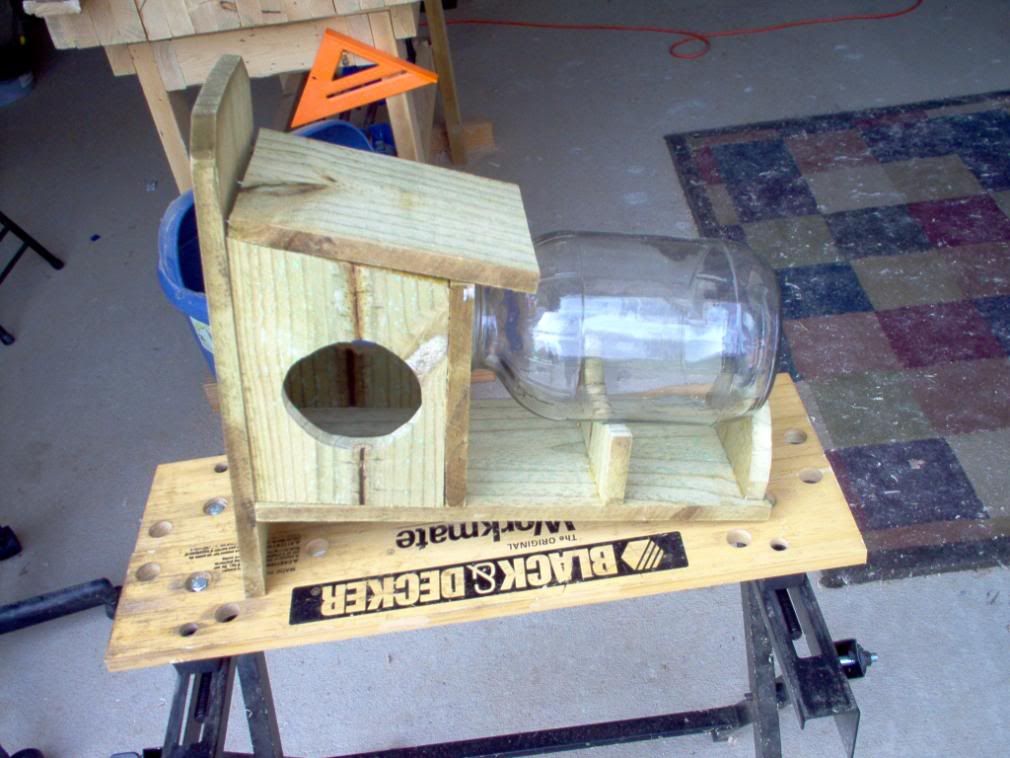 A squirel feeder to take back to his mom's (they have squirels there)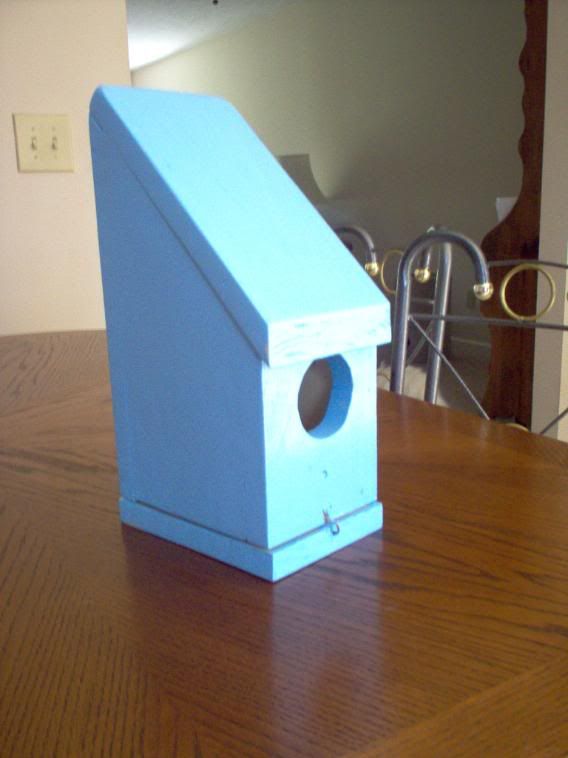 A bird house for my wife Barbie (Pinkhandcuffgirl—-a jockette), his step-mom.
All in all, a great week.
-- Adrian ..... The 11th Commandment...."Thou Shalt Not Buy A Wobble Dado"
---