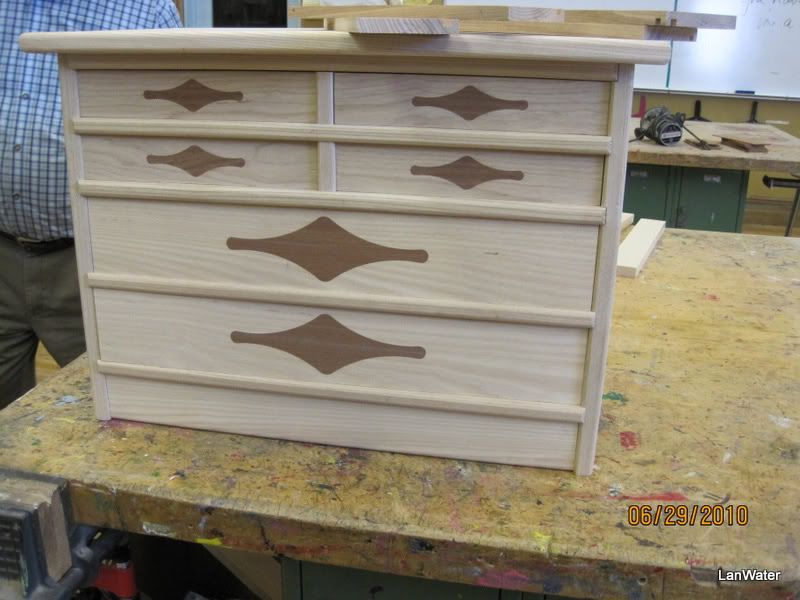 This chest is a class project I did. The design is not mine; the instructor (Jim Vice) provided this design. It took many hours to build and covers many woodworking techniques.
It is currently not quite finished yet. I still have to make walnut plugs and cover those screw holes, secure the top, chose some know (I am thinking brass) and of course apply a finish.
We primarily used Ash throughout. The drawer dividers, back and bottom are plywood. I chose sapele for the drawer front inlays. Some of the classmate used sapele or mahogany for the raised panel with very pleasing results.
Drawer construction is all on the table saw with drawer lock joinery. A ¼ inch dado stack was used to cut the dados and grooves. The drawer dividers ride in a dado along the panels.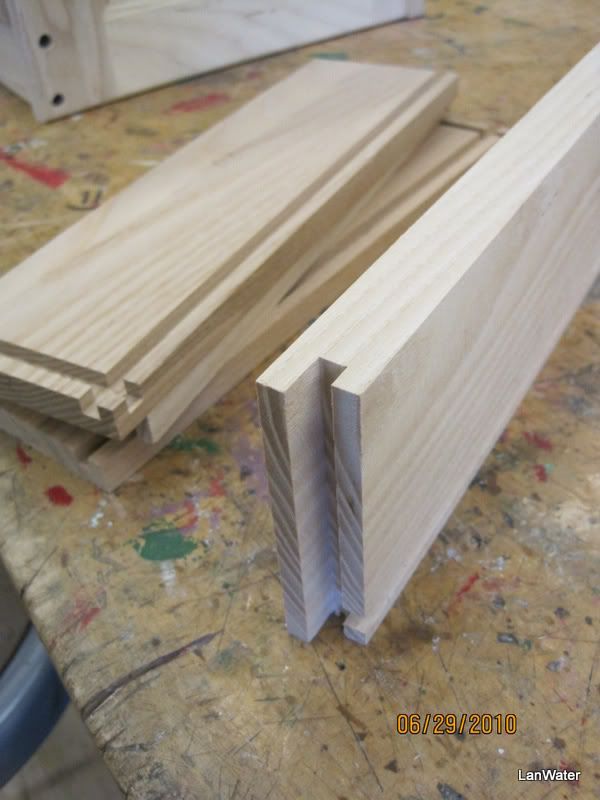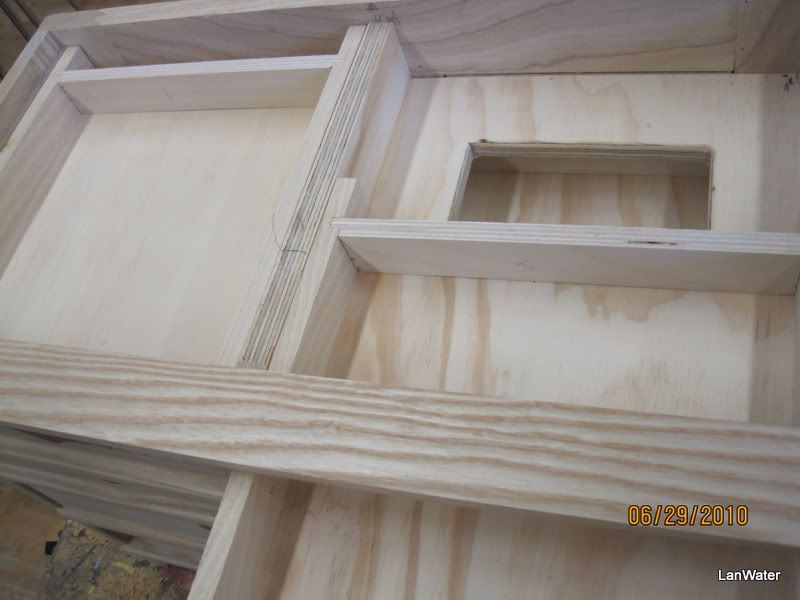 The drawer fronts were fitted individually in order to get a good fit. To make the inlays, we made plywood jigs with the pattern, cut some 1/8 material on the band saw.
We used a palm router with 1/8 inlay bit for the small fronts and ¼ bit with a plunge router for the larger fronts (more material to take out). Glue the inlays on then took it to the drum sander.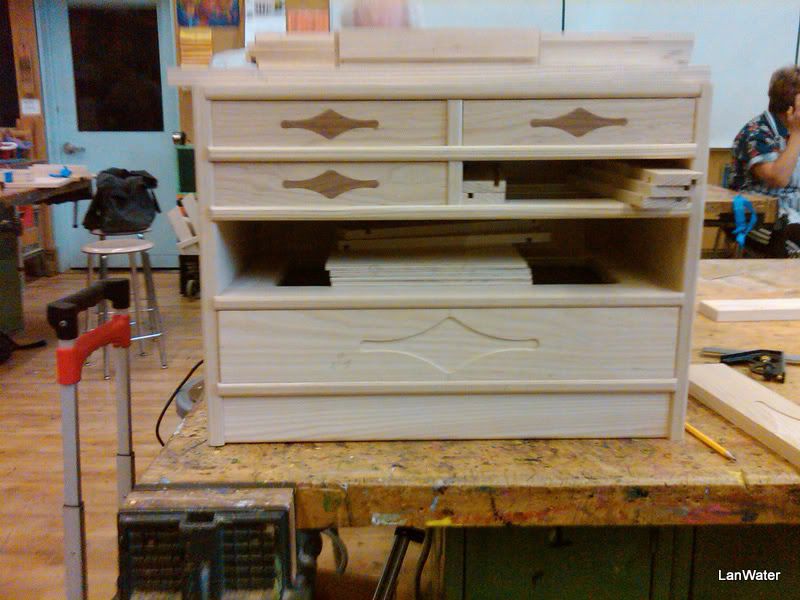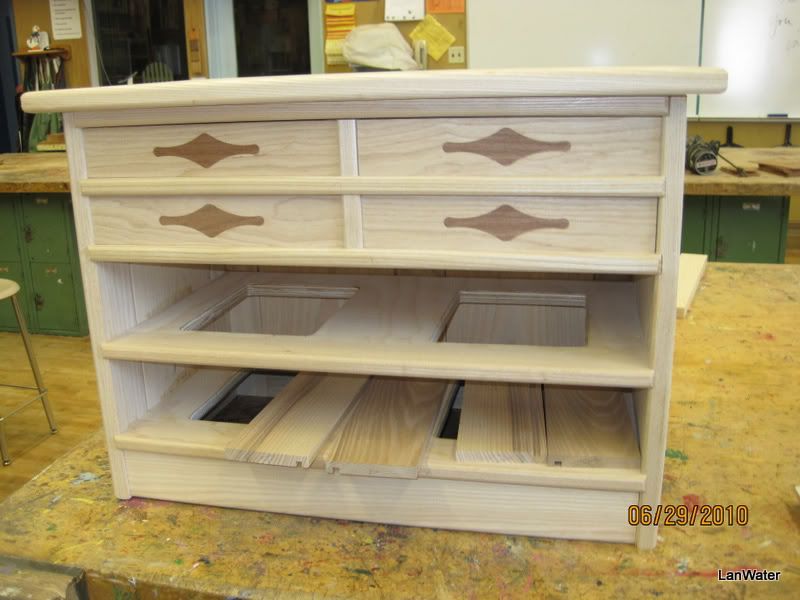 The raised panels were cut on a router and on a shaper. The shaper is really efficient for this kind of work. Once setup correctly you could feed a number of panels without a problem.
We made The panels a little oversized the cut them to final size on the table saw.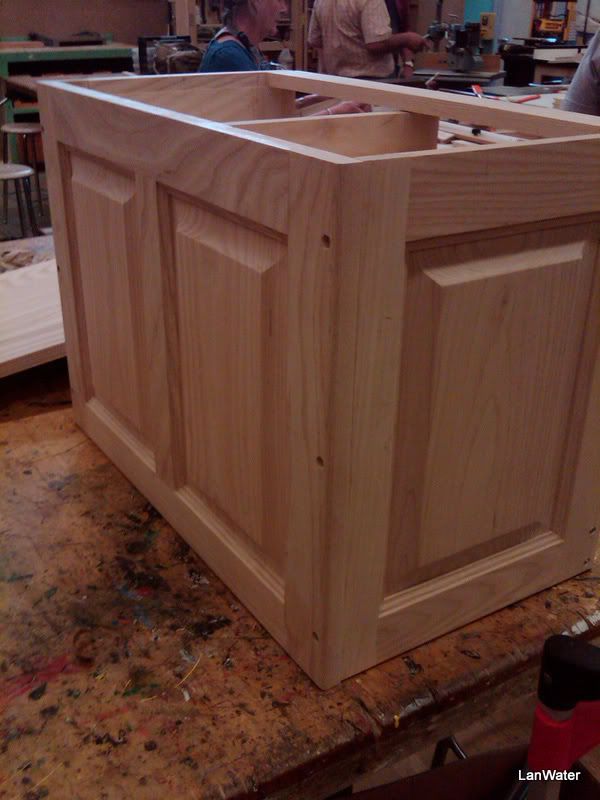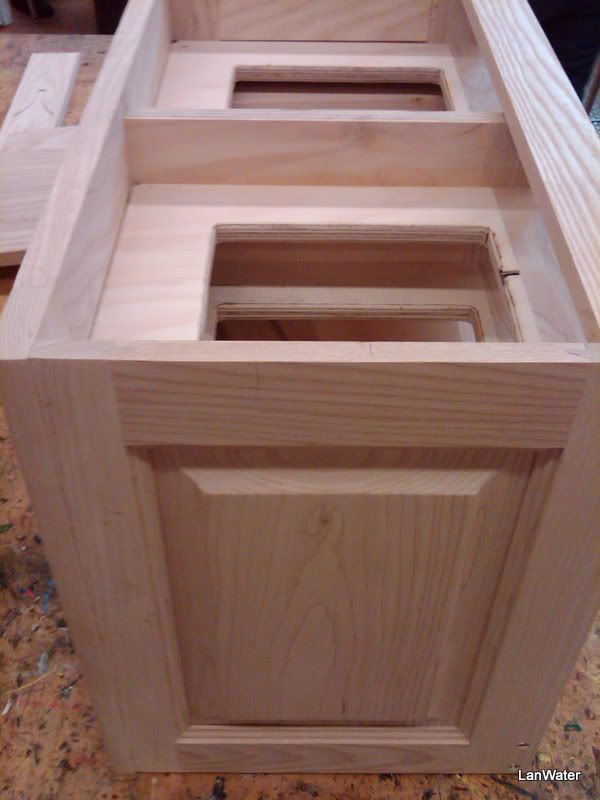 I will post the finished product wheen I apply a good finish. I have no idea what to use. Suggestion are welcomed.
-- Abbas, Castro Valley, CA
---