It's been about two years since I posted anything here – suspiciously similar to how long I was busy being a student at business school – so time to get back to it. I've dusted off my Sunshine tender model and cleared off room on the workbench so this winter it's getting done.
The backbone pieces get set up on the building frames and the transom and transom knee are glued onto the keel. The rubber band is to hold the keel down because it has a slight curve.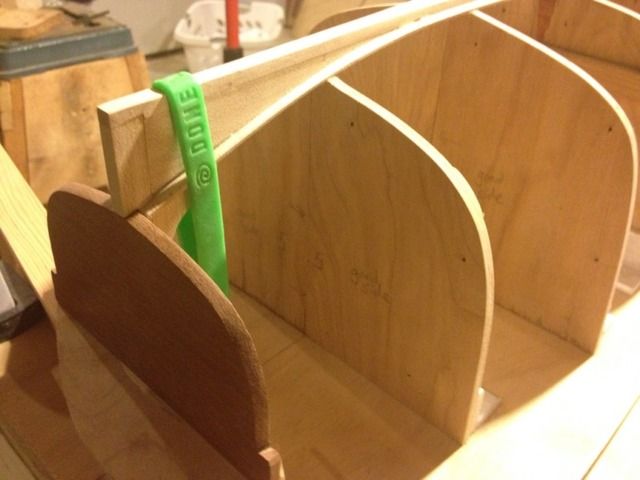 The stem is attached to the keel as well and the rabbet (notch in the stem and along the keel into which the planking fits) is cut into the stem. I glued the head of the stem down to the base so that it wouldn't move around while I cut the rabbet and put in the planking.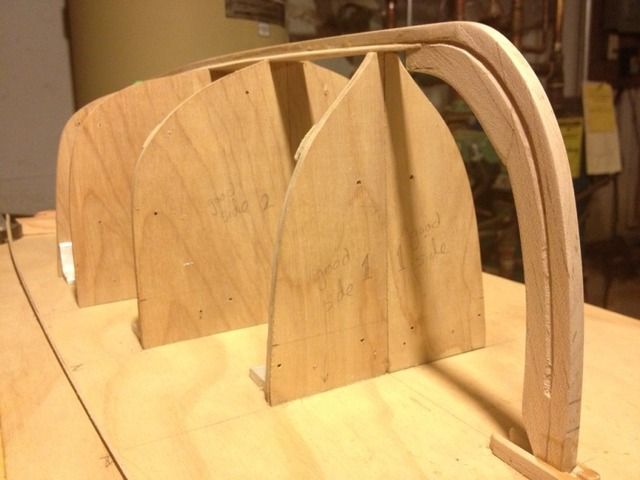 Then carve the rabbet into the other side of the stem.
Now it's finally ready to line off the planking.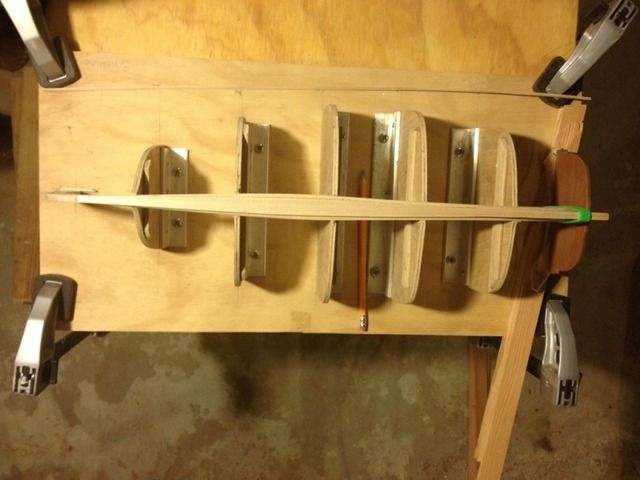 Looks like it's going to be a curvy little boat.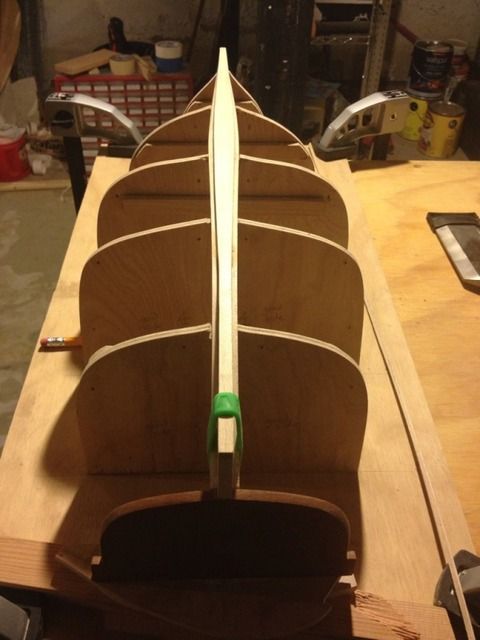 Looking forward to posting more frequently again and getting this model done.
Build Costs:
Plans – $45.00
Lofting Supplies – $6.50
Strongback and Molds– $18.50
Soft Maple, Jatoba and Alder – $94.50
Total Cost = $164.50
Build Hours:
Lofting – 16 hours
Molds – 12 hours
Materials Research – 4 hours
Backbone – 8 hours
Stem Rabbet – 2 hours
Total Build Hours = 42 hours
Next Steps
Line off planks
Start planking the hull
---