I seem to be falling deeper and deeper down the hand tool rabbit hole. Somewhere near the bottom of that hole, a guy orders a half set of hollows and rounds from Matt Bickford and waits about 18 months to open the box.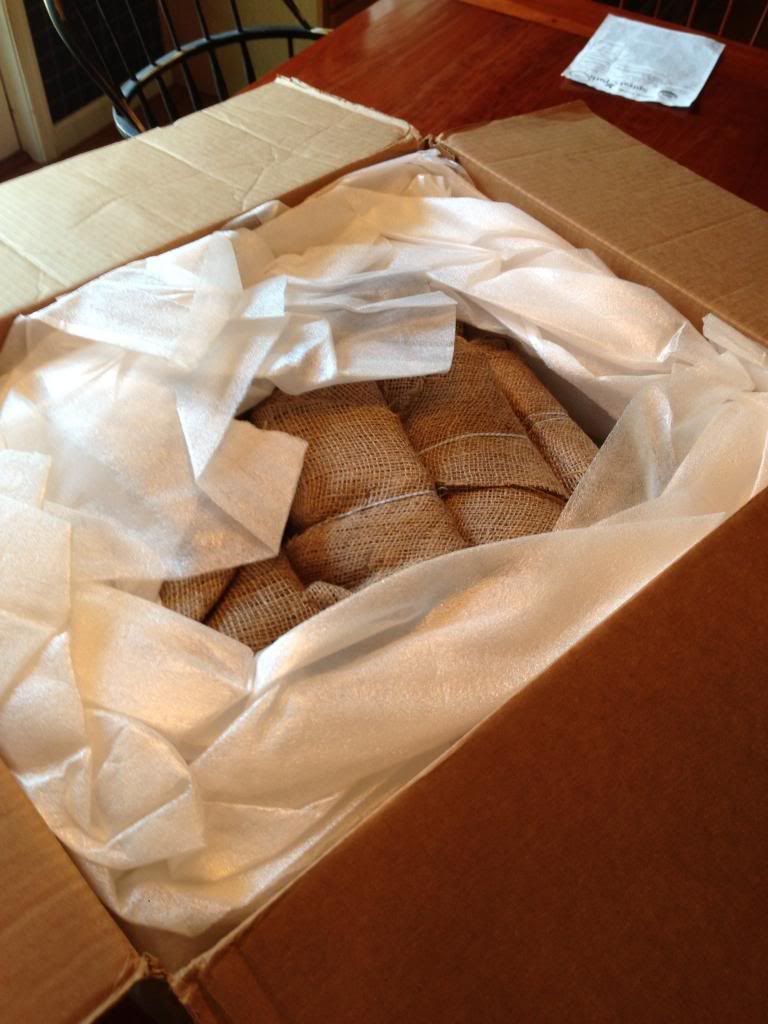 They sure are packed nice. I won't need to buy any burlap for a while, probably ever. They look nice on the table and I feel like it is Christmas morning.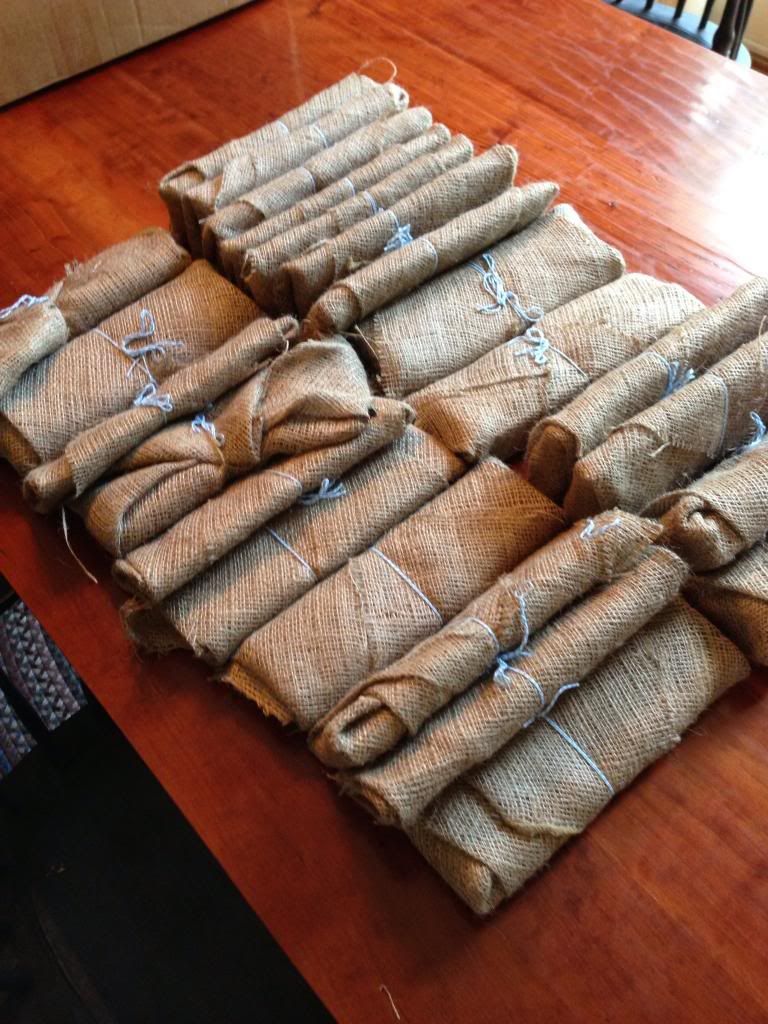 The rabbit and side round planes with shavings!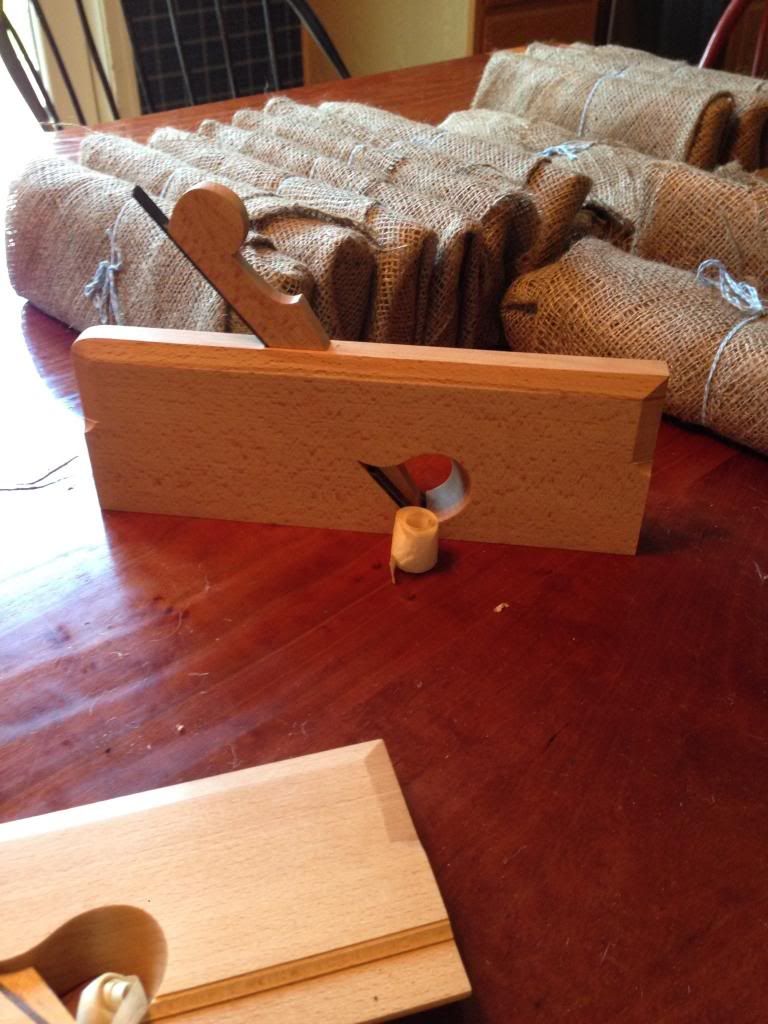 Thanks Matt, but I have plenty of shavings spread throughout the house by the cats, I don't need you to send me more.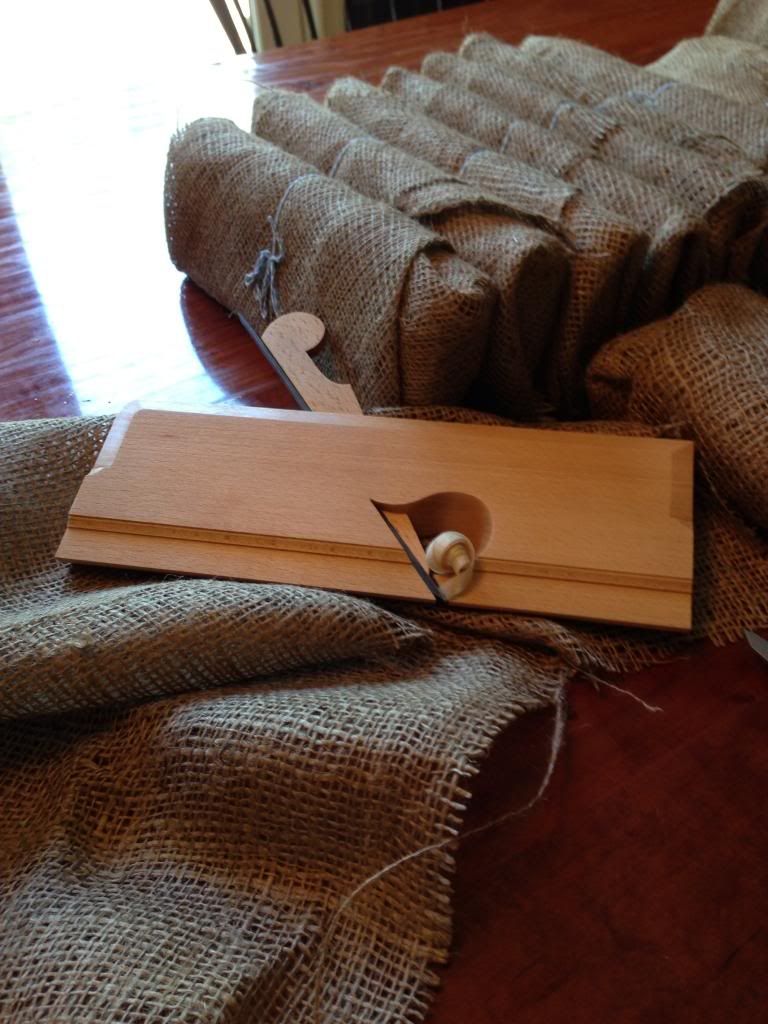 Actually, that was to show the proper blade position for those planes. Let's open some more.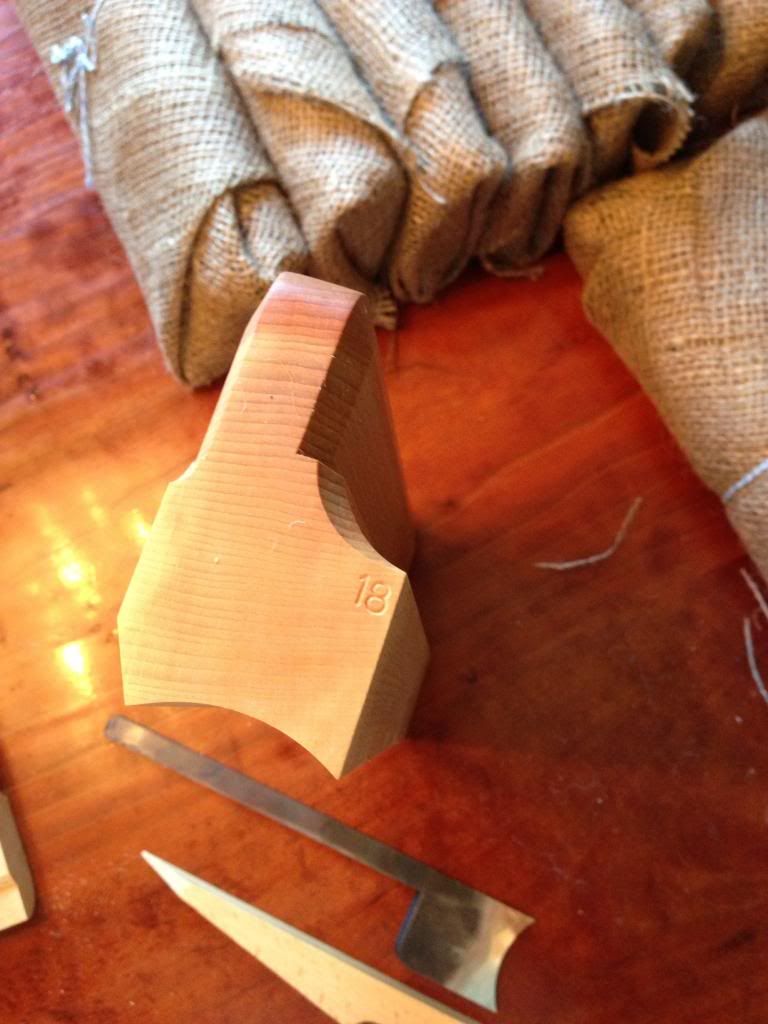 This is what a "Matched Pair" looks like. Sweeeet. I love it.
Bonus picture of a plane body, iron and wedge.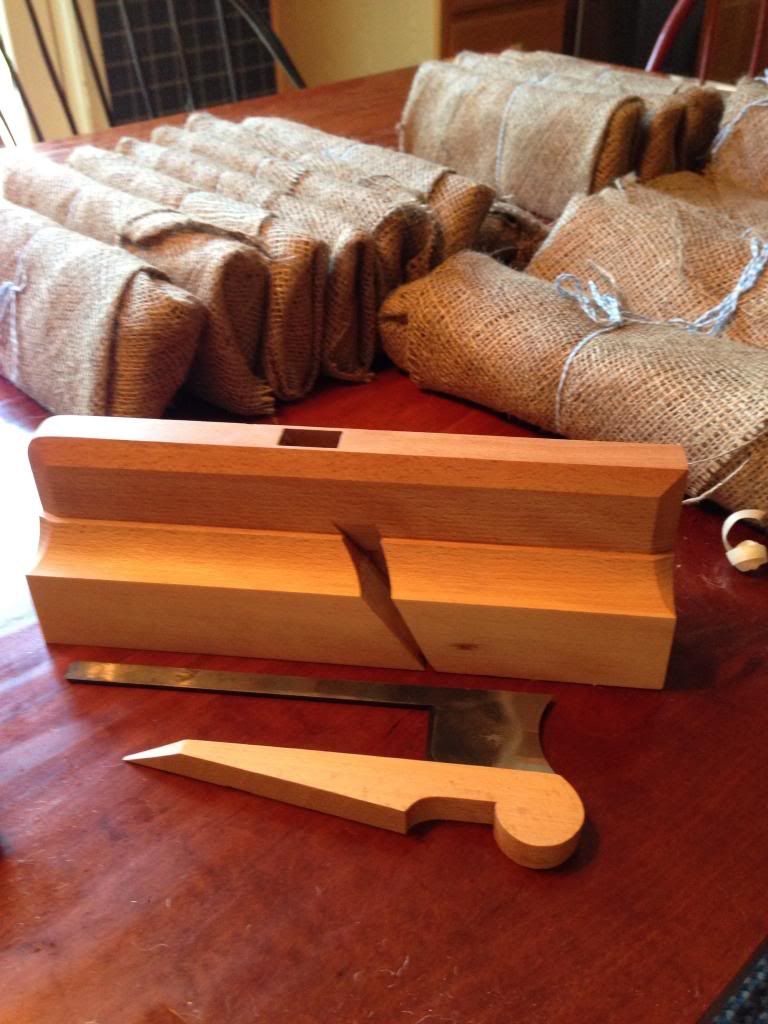 If you wonder why a person would buy a new wooden body plane when there are so many olds one out there, look at how tight this mouth is then go look at the antique one's mouth. Plus, somebody has to feed Matt's kids. And I want to spend my shop time making heirloom furniture for my family (just in case the wife checks up on me). ;)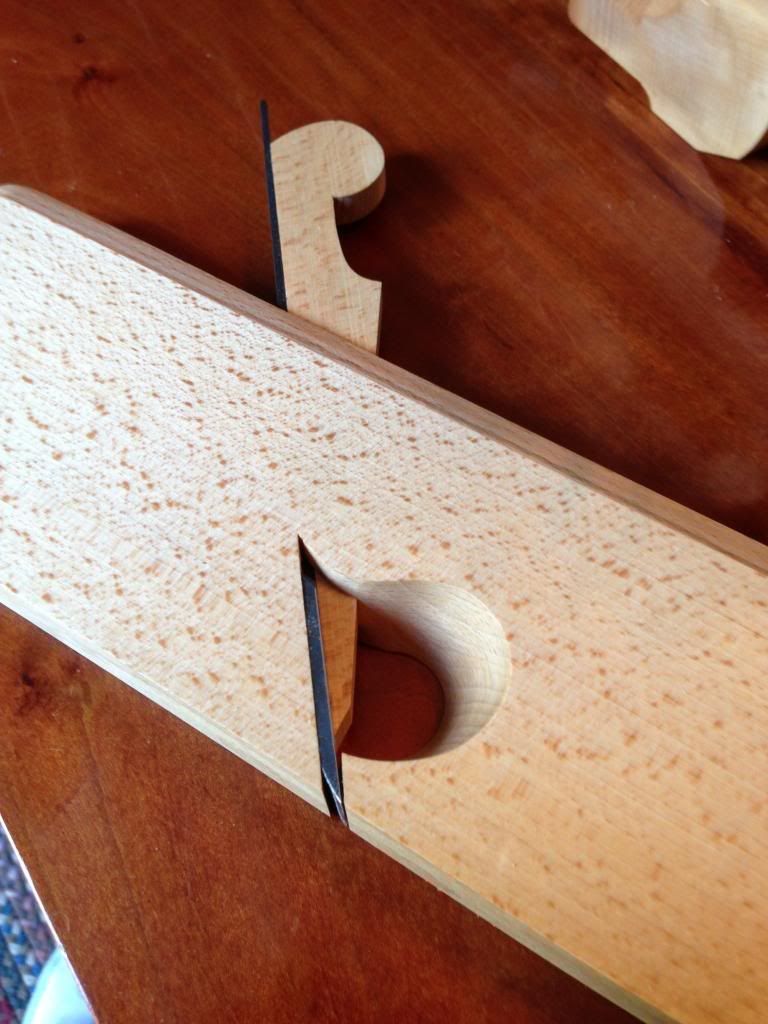 I also bought a pair of side rounds
and a pair of snipes bill.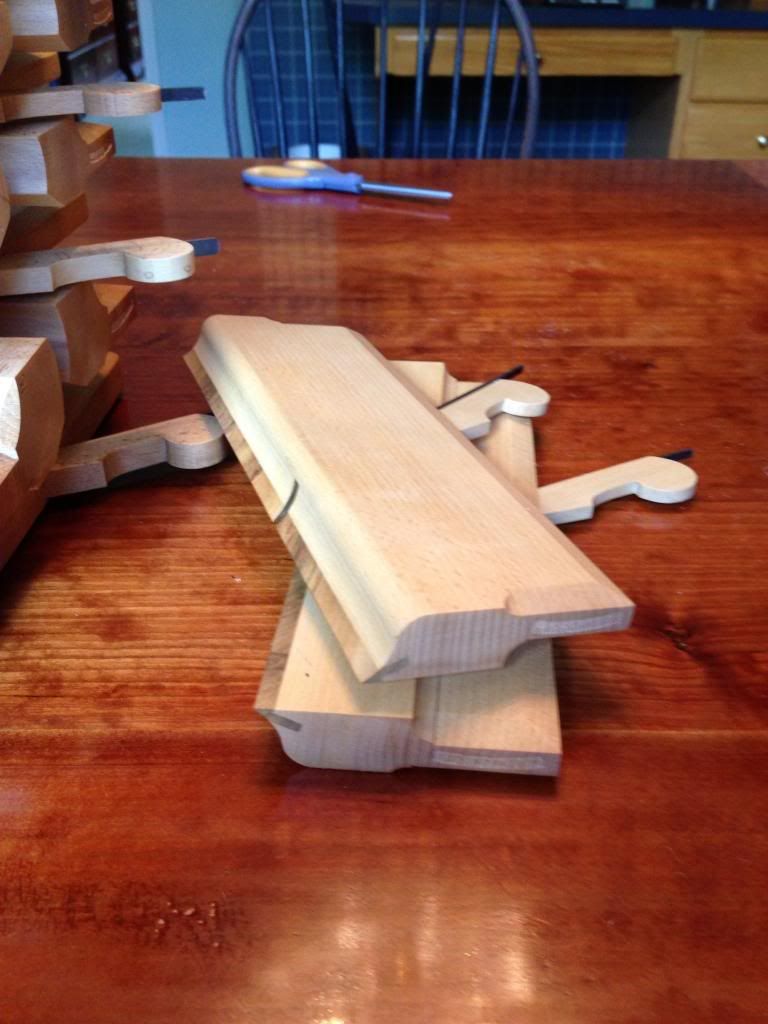 Here is a shot of the family (argh! Stupid photobucket cuts off the snipe bills, trust me, they are there).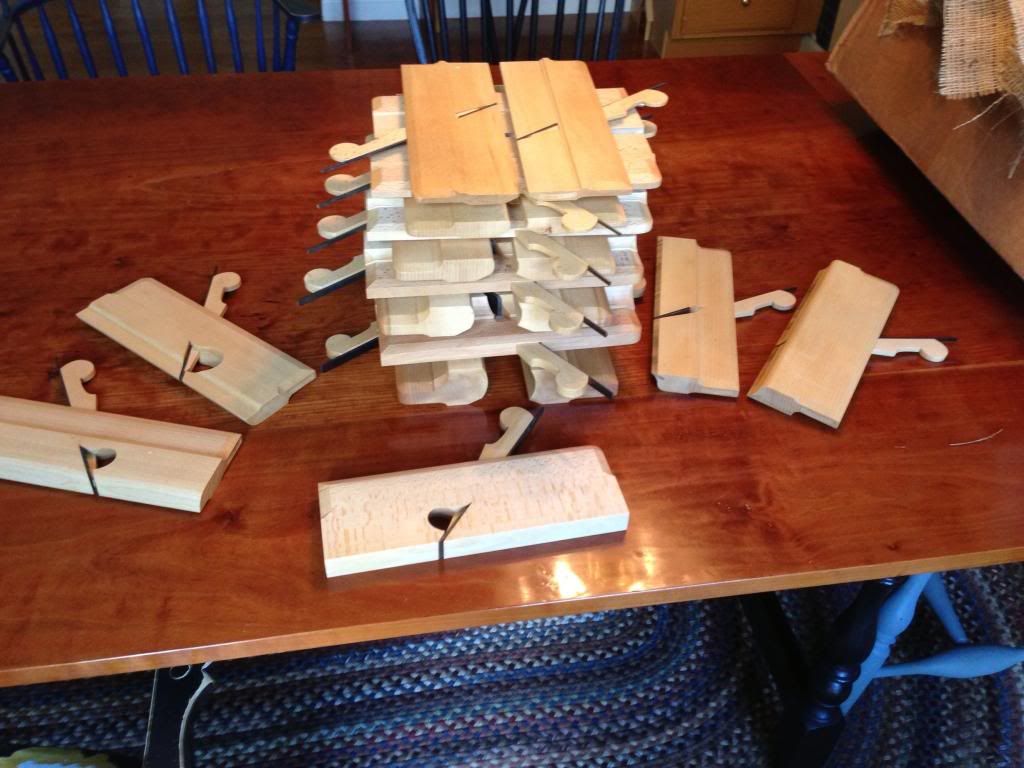 Now I'll be making a proper home for these babies and adding molding to anything that stops moving. Watch out!
-- Every cloud has a silver lining
---