So after several years of saying I would finally expand the dust collection and improve the miter saw setup I finally got started on it a few weeks ago – of course nothing is simple now is it…
So it gets started – the 400 sq foot shop has been steadily shrinking for a while now so I thought it was time to get it reorganized and try to improve the miter bench setup and provide a lot more dust free storage as well as give me a lot more flat surface area to work with.
The Bosch slider takes up a lot of front side space so that meant the cabinets needed to be 32 inches deep. Dreading the HD selection of plywood I got in the F-150 and went there anyway – expecting to walk out in discussed because they might have had that shoddy Chinese made ply wood again – what I found was that they appeared to have some decent AC grade 7 ply fur plywood – for a reasonable price – true shop grade ¾" ply – unexpected score for me.
Alright enough – it's not done but I will post the completion pics when it is – I ran out of material last week and I have not have a chance to get back and get more to finish the project.
A few before shot: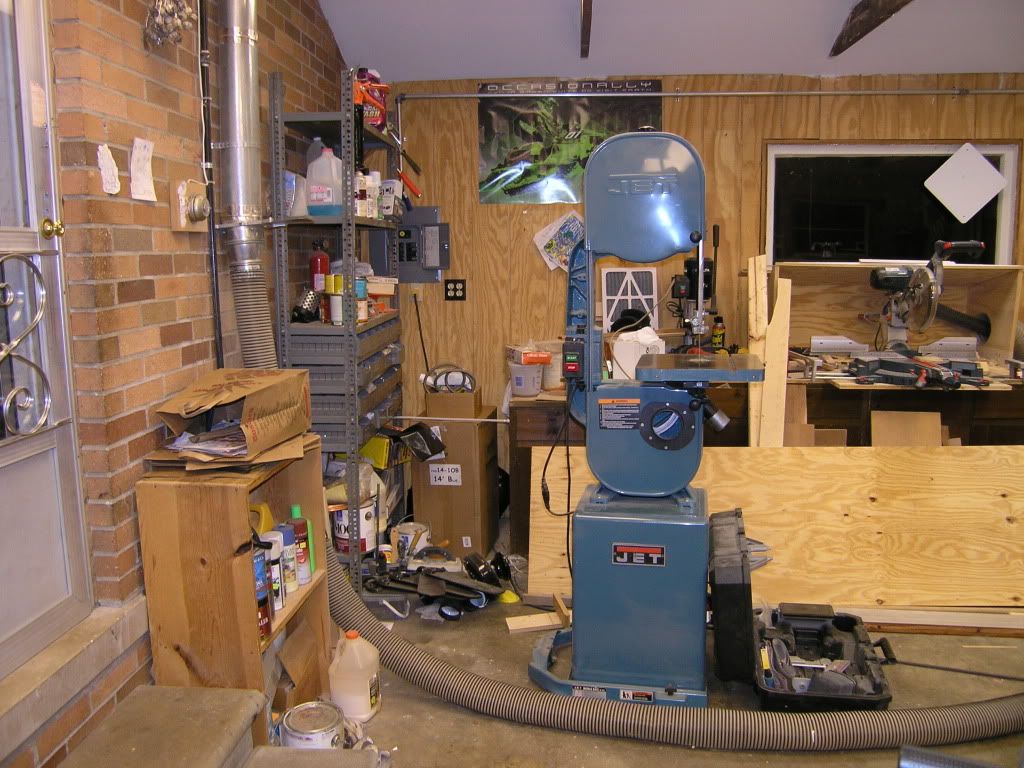 http://i615.photobucket.com/albums/tt237/kencphotobucket/Shop%20before/10-26-2009kens017.jpg!!
http://i615.photobucket.com/albums/tt237/ken_c_photo_bucket/Shop%20before/10-26-2009_kens016.jpg
A few during shots:
Let's see if the link to the PB album will work:
http://s615.photobucket.com/albums/tt237/ken_c_photo_bucket/during/
A few done shots:
UNDER CONTRUCTION
---