Merry Christmas to all! Got the presents open, kids have everything spread out over two rooms, and parts are migrating as I type. The Kids liked the folding stools I built a few weeks ago, stolen from Woodworking for Mortals, or meager mortals, or something like that. I watched SR build his in a few min's, and promptly used plywood to see how hard. Finished it in four hours. The kids go to Camp every summer, and I thought (thinking not something I do often) build them each one. Had a few board feet of white oak, and I was off to the races…. All well, until I decided to round over all the parts, and of course I did not have any dowels out of white oak. I did have a 3/4 in round over, so I thought again (twice in one project!), 3/4 stock should make 3/4 dowels, right? Of course I grabed the forstner bit out of the set and drilled all the holes, because I thought that would be efficient (three times!).
Well, the 13/16 i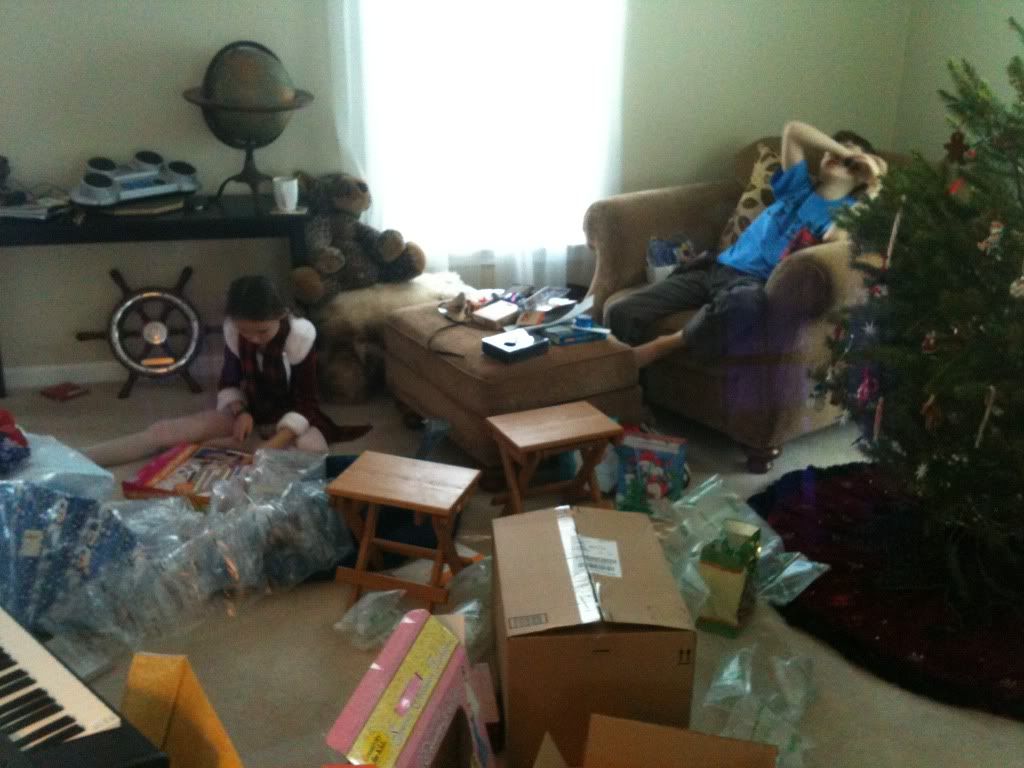 n bit is right next to the 3/4 in bit, so when I stuck in my hand made 3/4 in dowel, boy was it sloppy.
OK, now what…..
Well to YouTube and I located a great vid by Steve Maskery and tried again. Of course 3/4 in stock does not make 13/16 dowels, so build up first, then cut the edges, then shove them into the jig. But, the darn thing worked and I had a bunch of 13/16" white oak dowels.
Finally to assembly, a few errors, the things need to be aligned real closely (did not have that problem with the first), but got them together.
Finished with some Tung Oil and they look OK.
So much for a simple project, I made four, one for each of my kids and the other two to camp friends.
And to all a good night, johnl
-- Trying, but lots to learn.....
---