It is spring cleaning time at my shop. So I was taking some pictures of stuff I do not use to list on CL for sale. I took a picture of an old dovetail jig I have never been too fond of, when I had an idea.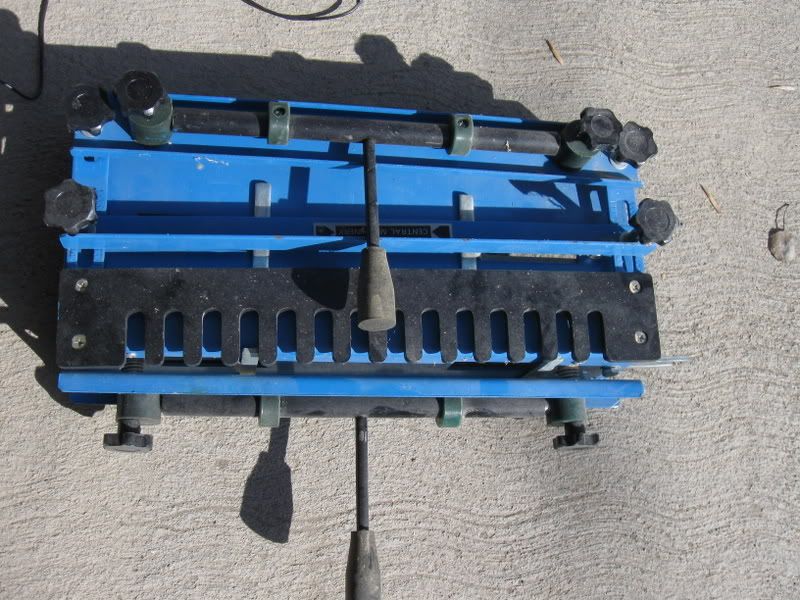 .
. A while back I salvaged some plastic strips that had been used as packing material for something at work. It suddenly struck me that it was about the same size and type as the plastic on the jig. I have another custom made jig I use, but it is not handy to clamp it to the workpiece. So, what if I used the other jig with a pattern cutting bit to duplicate its profile in the plastic strip, then replace the stock template with it?


.
. I do not know what kind of plastic it is but it seems to be perfect for this application. The router cut it like butter, yet it is pretty stiff and hard. Next thing you know it is mounted in the jig and I am digging around in the scrap barrel for something to test it out on.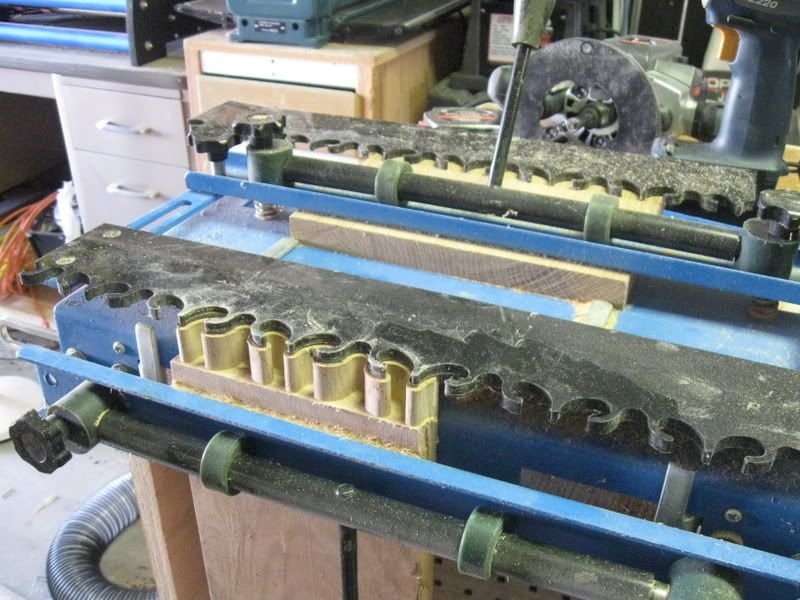 .
.


.
.
I learned I have to be more careful when removing the router from the jig that the bit has stopped. It cuts like butter remember? Oh well I have more plastic strips…
The fit was super tight anyway. I had to beat it together. If I make another one, I will be more careful that it is a better match to the original. I think the pattern bit I used had a bearing that was not exactly its cutting diameter.
I haven't really decided if it is worthwhile. I usually use this type of joint on bigger projects than will fit in this jig anyway. Maybe I will just sell it. The truth is, as they say: "You cannot make a silk purse out of a sow's ear"...
Oh well, enough distractions – back to cleaning out the shop…
-- A thing of beauty is a joy forever...
---