Well I thought it might be best this evening to get to the shop and keep up with the spoon practicing and see where are am at with things. I felt good and energized after a fine meal of venison burger, potatoes and greens. I have to say that deer meat is a terrific source of rocket fuel and lucky for me I have no better source than my uncle Topper who lives in the cold hills of the upstate NY. When it comes to some well hunted eats there's no better of a choice than Toppers freezer for some dam good venison! I will have to be sure to send a case of Moosehead lager his way soon and a spoon or two.
Anyway let me digress from the game of hunting and return to my workout with some hickory and seeing just what flows from start to a finely roughed spoon that awaits a finish.
Let's take a look friends at this slideshow, too many pics for written detail although I am sure you can get the idea. A lot of hewing, shaping and carving! Let us begin!........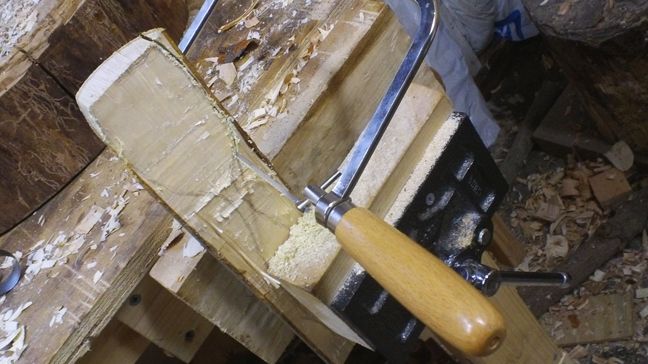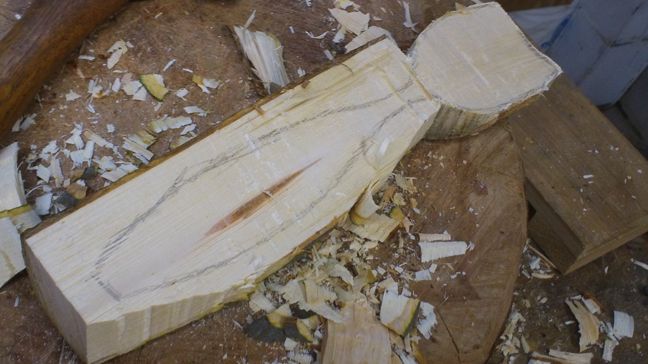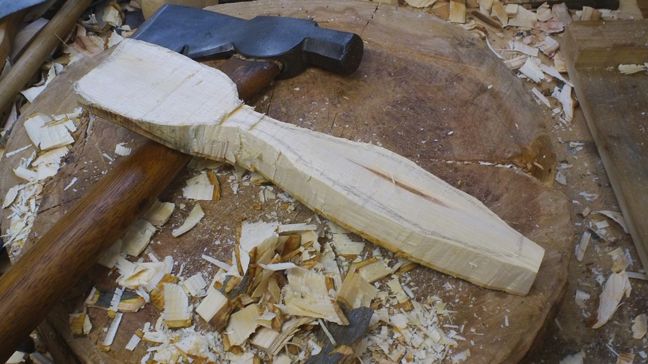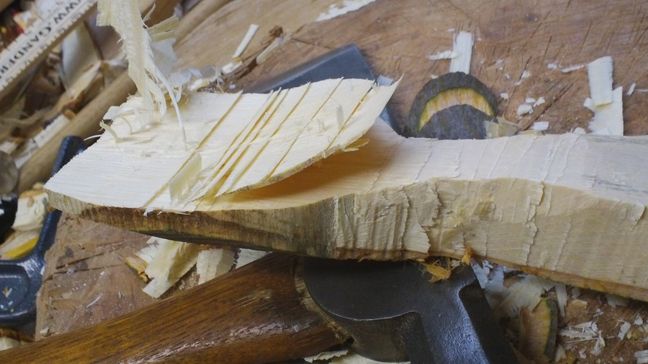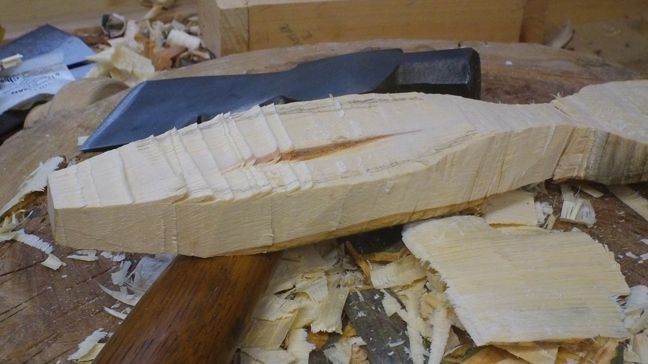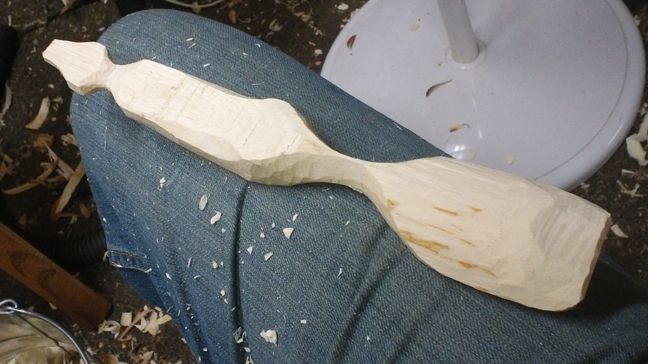 This was a nice paced practice. It took me just over two hours to get all that is shown here completed. No rushing for results, just feeling the grooves of making these and enjoying the new experiences of hickory wood.
This blog is obviously leading to a lot of spoons….lol
The rocking chair shown in the slideshow was a freebie left for trash! I was so excited to find it. All that is needed is a cushion replacement and it's ready to rock! My beautiful Jenn has the sewing covered on that. Although she might just want to refinish it as well and does great work with that too.
Well time for me to rock on outta here, hope you might have enjoyed more detialed pictures than words this time around…have fun and keep up your wonderful work!
All the best,
Joe
-- "Always continue to learn, laugh and share!" JJW
---