Well….... a cleaning we still go here at the old time woodshop. The oil and wire wheel spin on and try their best to revive some oldies but goodies.
These particular two pieces were from the old tool box I got at the auction a while back, here is the link if you would like to view.
http://lumberjocks.com/jjw5858/blog/29741
Some really fine tin cutters and this great old Yankee Screwdriver were in great working shape…...but not so much great looking shape…lol.
Let's take a look at some of the revival!
Pic 1-3: Here are the pair of soon to be users. They have seen some good work days..we are glad for that. At least some carpenter of the past made some wages turning and working these.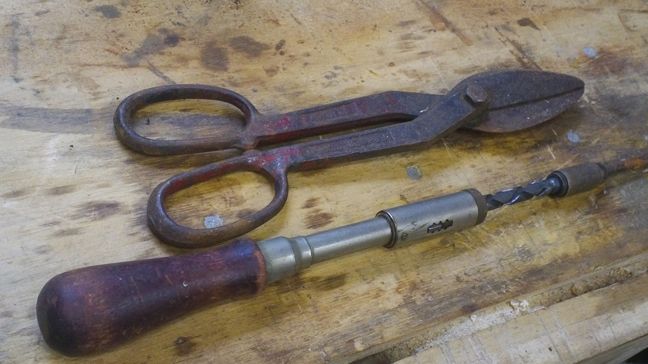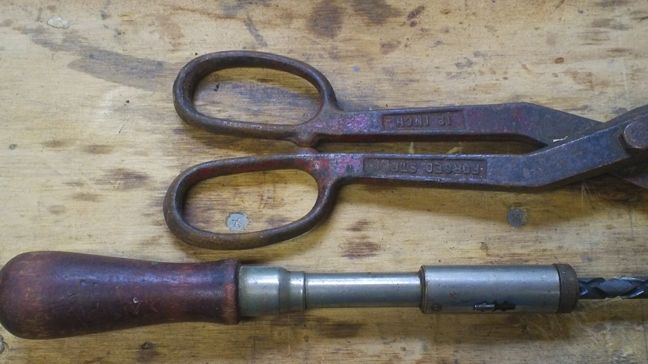 Pic 4-7: Ahhhh some good old elbow grease…or WD-40…LOL, and the wire wheel can work these back into a nice form for users as well as enjoying.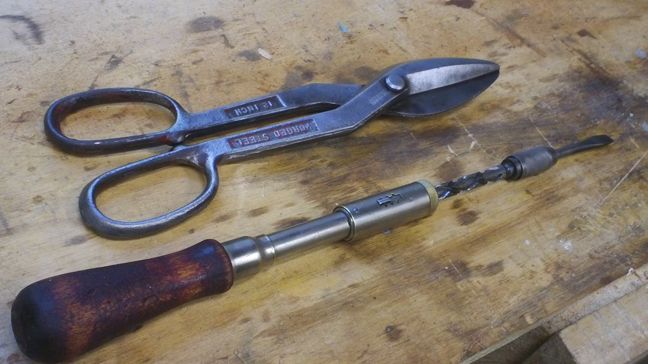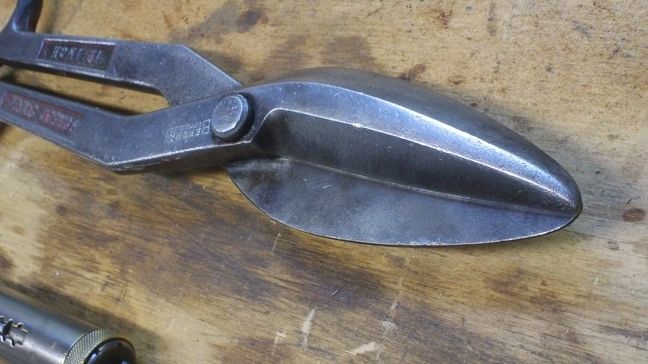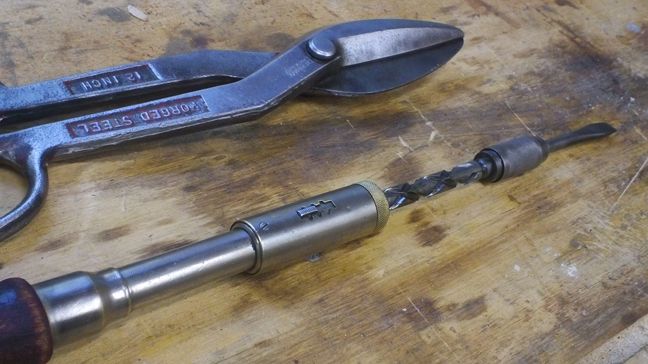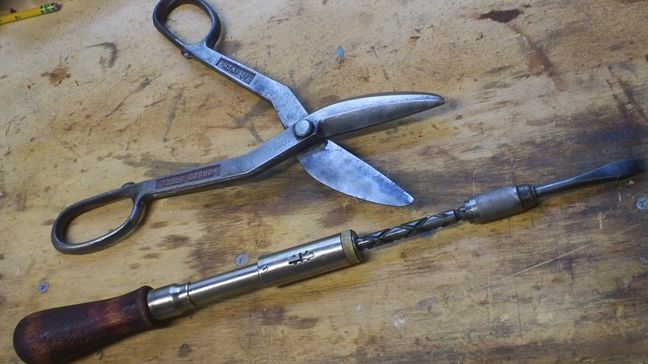 Pic 8: So we are doing it….we are cleaning and adding them to the new tote….I feel good about getting some of these cleaned and for using again. They have a nice home now and are ready to share with friends in person as well as friends here on LJ'S!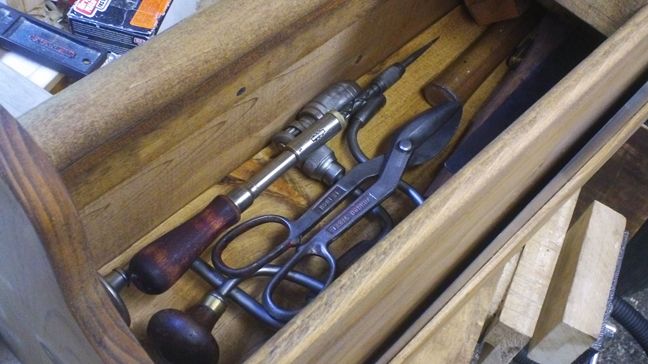 What if they could talk? What stories of history, hardwork and most likely hardship these may have seen. I feel priviledged to clean them and share them again. I am only a hobbiest and realize my extreme luck to enjoy these instruments when in reality these were tools of very hard labor and possibly tough times.
I have no problem with the use of the woodworker and machine tag team, this is a world that runs it's business on time…and time is money.
It's exactly that very point of why me being the hobbiest…..not making much if any from these projects I create feel obligated to keep the handtools and traditional woodworking alive. As a hobbiest I have a far greater amount of time than a professional woodworker is allowed in the business world to mass produce pieces…not saying handtools cannot be a paying trade…but it is not exactly something we see everyday….lol.
So I appreciate the excited responses, the fun and enjoyment that we trade here on this site and on our blogs and projects…....made of wood…..lmao.
This is a few moments of stepping away from the cell phone….the traffic and daily stress….to share our passion for creating and the tools that we create with…I am thankful for that as well as the friends made on here.
Thanks for stopping by…I have a few sketches going here …...looks like a new project is coming into the think tank….lol
Great shavings and better days ahead,
Joe
-- "Always continue to learn, laugh and share!" JJW
---