Hi friends here we are again back in the shop and making and marking up the next to do's for this saw till project I have been working on. This project is just what is needed for my fast growing collection of handsaws as you will see…..lol.
This is a piece that has brought some more expansion in the learning of joinery, and getting a chance to exercise some new lessons learned.
Pic 1-2: I needed to make a pair 1×2 mortice's on each side for my rail to joint into the tills sides to support my handsaws by their handles. I used my normal cabinet chisels and vaughn mallet on this soft pine…but it is so crucial to use a sharp knife in concert with a solid square to score the pencil lines. I used some scrap 1×2 to test..and chisel…test and chisel until I achieved a snug fit. This task was enjoyable…and I was very happy with the fit.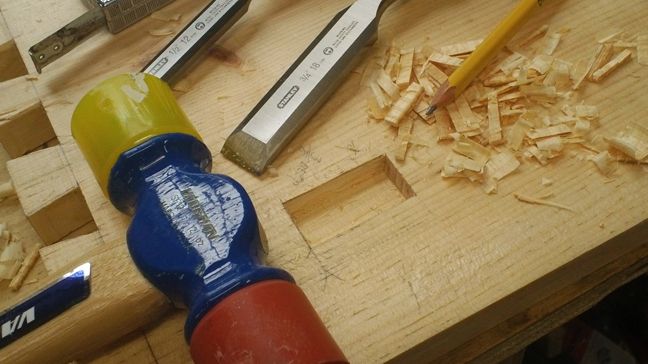 Pic 3: Then the infantry of old handsaws arrives once I have the cross bar jointed into the fresh mortices. Very nice support and hold for this mock up test….and just as planned I will be able to fit a nice number of favorites, users and just cool ones I like to tinker with…lol. Something about all those wooden handles displaying there years and various shades of history….funny, but to me it's always an inspiring vision to see nice old tools of any trade assembled in a uniform and spirited manner….makes ya just want to build stuff!..lol
Pic 4-7: Now onto what I will call…..the kerfing bars…..the places where the top of the blades can rest into while sitting inside this till.
I pace my dividers to get the marking points as to where the kerfs will be and how far they will be spaced.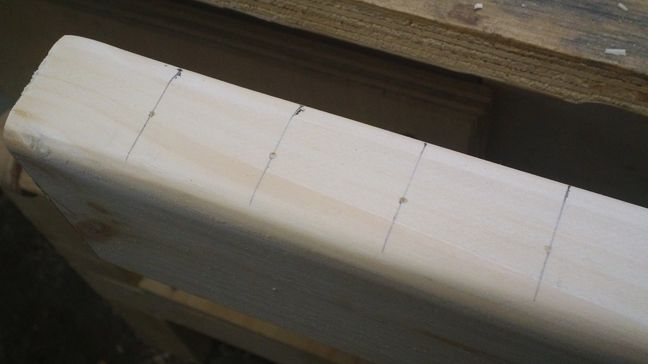 Then I get an approximate depth to kerf down to…going too far will ruin the strength and honestly is not needed…so I stay conservative and this works just fine.


Some sand paper to account for some saws having a larger set of tooth…not enough width of this kerf and the saw will not easily lay into the kerf bar at all.


Looks like it's a go for further work!
Pic 8: Time to tend to these 3 back pieces that will lap joint to hold the sides together….the old Millers Falls brace can make for an easy job drilling the holes for the connections to the laps. Here I also make the holes for when I place the kerfing bars in there specific designed areas later in the build.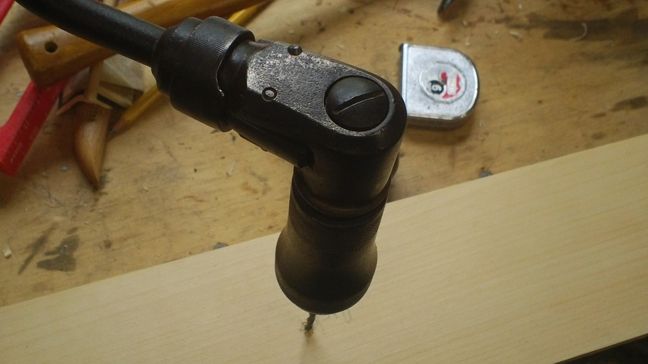 Pic 9-11: Heres an old school way of getting the connections….a counter bore, phillips head and irish spring soap for making the job a little easier to encounter the boring into the pinewood.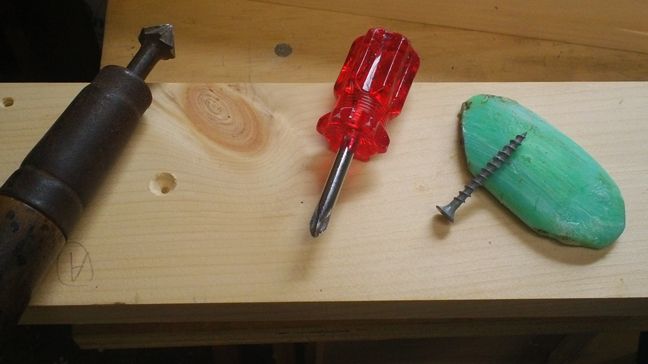 Counter boring these by hand is a great forearm exercise…lol….a little more here and there…a little rest break…..and your arms get a nice pump of blood flowing.


Then starting in on sending these phillips head screws home for a nice tight fit. With handtools you get to build things and workout..lmao.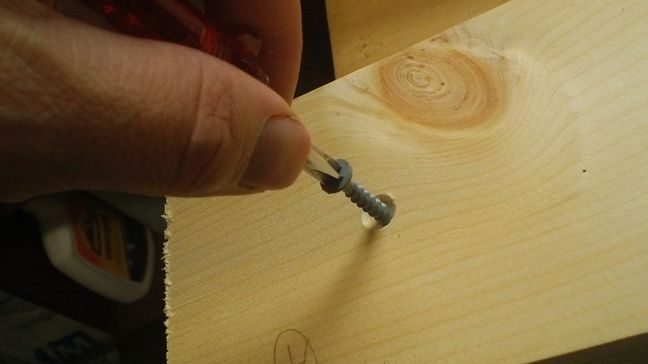 Pic 12-14: Ok gang…so here are the attached back pieces for better or worse with some cups and twists, lol…..but holding strong.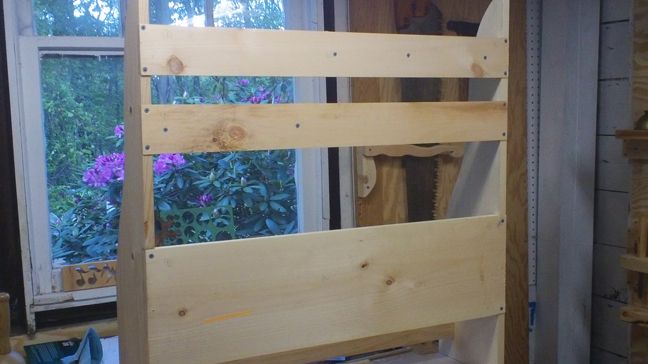 The front section with long and short kerf bars for the specific sized saws.


Hey look….a lonely old saw making an appearance for this mock up pic….fitting snug and secure in its new shelter…lol

Pic 15: Now the process begins of cleaning up the tails, laps, and carcass. I have one more idea on the table and sketchpad as I type…something that I think will add some nice extra touch to this piece besides some staining. So….let me stop here and hopefully soon I will have another idea to exercise on this pine saw till!
Hope this inpires some new ideas of your own or just plain makes you want to get out in the shop and have some fun!
Be well friends and thanks for stopping by!
Joe
-- "Always continue to learn, laugh and share!" JJW
---