Another day off (Wednesday's) and down to the garage/shop I go. Thought I'd give a progress report. You know that it takes longer then I ever thought to cut, plain, measure, glue and pin 46 slates in place. Might not have taken quite as long if some of them weren't cut on 45 deg. angles, and almost everything was cut by hand.
But, I enjoyed the time spent. A little closer to the finish line. Next I will sand all the slates with 220 grit and start the drawers. Remember I said dovetails by hand. I don't know if my wife has that much patience. She is getting a little antsy for her scrap book cab I think.
Anyway here is what it looks like with the slates on it: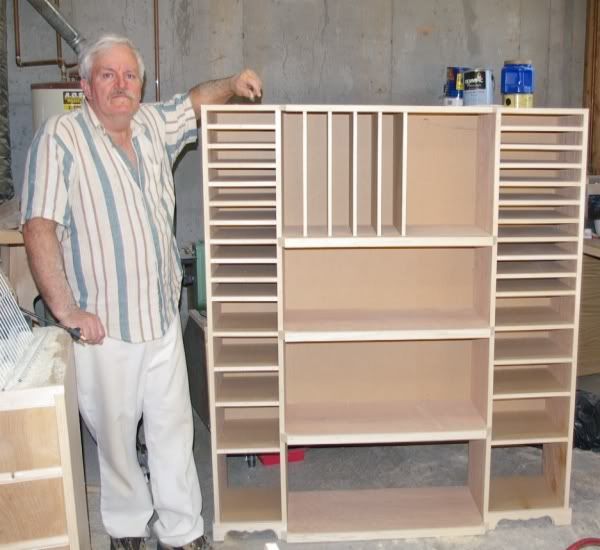 Here's a closer look at what I decided to do with the 2" overhang of the shelves, and a look at the design I got off the web from a book case.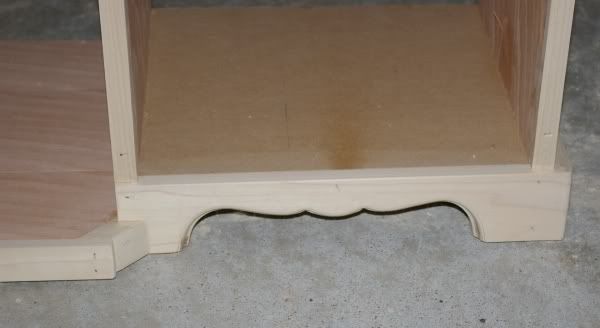 Another look with out my mug in the picture.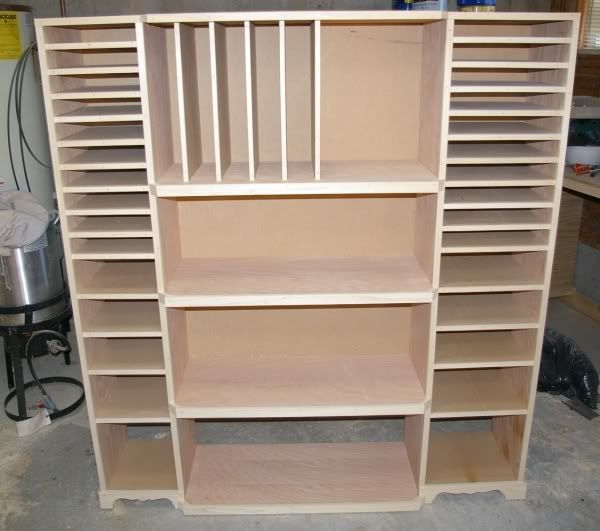 -- JJohn
---