First off, Let me answer a question asked about this project. I, in fact, realized that I could have cut the dado's before cutting the length of plywood…....About an hr. after I was into the project while cutting the dado's. And, yes, it was really an adventure putting all those boards into the dado's once they were cut. But like my Dad taught me; "One board at a time son, that's all there is to it".
Having fun getting it all together and ain't done yet ! But, I thought I'd share the progress thus far. Got everything together today and assembled the complete carcass. Now comes the real fun. All those drawers. I plan to dovetail each one by hand, so a little prayer might really help about now. I really have no choice because I don't own a dovetailing jig yet. LOL. I want to dovetail them simply for the look. How stupid am I, anyway ?
Here's an update picture or two…or three: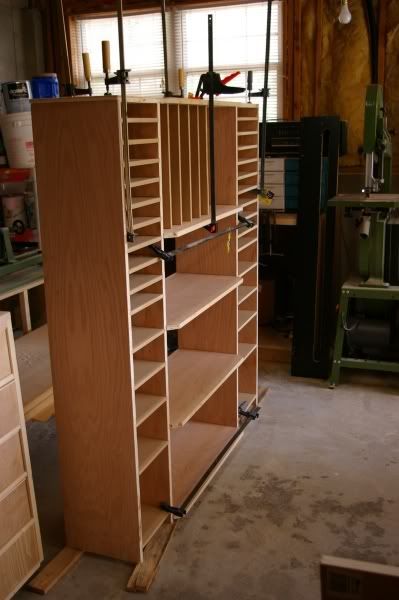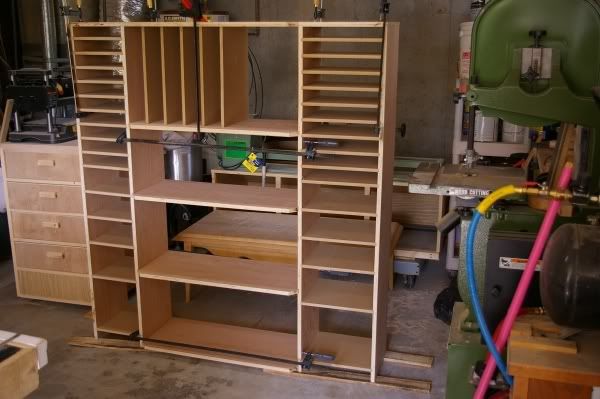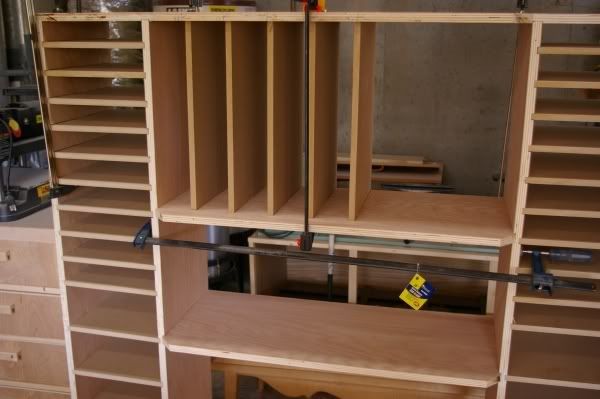 After I got it all together I did decide to glue it all up. It is big, but not so big it can't be moved into the house in one piece.
Also a question. Have any of you used this press board before. How well does the glue stick to it ? Reason for the question I plan to attach oak strips along the front of every panel to dress it up a little. Maybe you know a better way then glue if the board doesn't take to it well.
-- JJohn
---